Student Route Engagement Monitoring
Student Route Engagement Monitoring
Student Route Engagement Monitoring
Engaging with your course of study
The University holds a Sponsorship Licence that allows it to sponsor international students to come and study in the UK. As a Sponsor, the University must comply with specific sponsorship duties, which are closely monitored by UKVI and are subject to audit.

The University needs to be able to demonstrate that you are actively and consistently following your course of study in order to continue to permit you to stay in the UK.
How is my engagement monitored?
Engagement monitoring of students holding a visa is achieved through the setting of a series of specific contact points which you must meet throughout the course of the academic year. The number of contact points set will depend on your level of study, and the type of contact will depend on your course of study:
UG students:
Once every two weeks
PGT students:
During taught modules: once every two weeks
During research modules: once a month
Whilst undertaking your dissertation: once a month
PGR students:
Once a month
You will not be made aware which sessions have been set by your School as designated contact points. It is therefore imperative that you participate in all areas of your course.
QUB Engagement Monitoring App & QR Codes
The QUB Engagement Monitoring App should be used to record your attendance at QUB lectures, tutorials, seminars etc. When you attend class, an academic member of staff will display a QR code for you to scan using your phone.
To use this service, you must be a current student or staff member at the University with an active user account and have a strong Wi-Fi or mobile data connection. Start by scanning the QR code and the Attendance Monitoring web page will be launched with the event details pre-populated.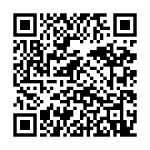 Click on the 'Login to Submit' button and Login using your student email address and your usual University password. You may also be prompted for an additional authentication method.
Navigation
When you select a new tab (at the bottom of the screen), the contents of that tab are updated.
New Event
This tab will display the current scanned event. Verify the event details and hit 'Submit':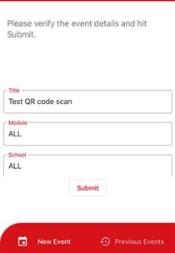 Previous Events
This page gives you a list of the last 50 events on which you have been registered as an attendee (latest first):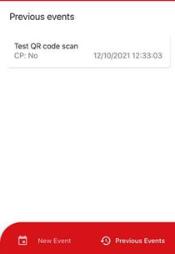 Postgraduate Research (PGR) Students
Absence from your studies
If you need to take a period of absence from your studies please refer to the below information.
Leave of Absence
When a student requests a 'Leave of Absence' from the University, your enrolment will be suspended on QSIS for duration of this absence. The University will normally only continue sponsorship of your visa if you are on a leave of absence for a short time, usually 60 days or less, as per UKVI policy. Reasons for this type of absence may include pregnancy, long-term sickness, family problems at home etc.
Authorised Absence
This is where a student takes a short absence from the University. This should only be requested where this absence is outside of the normal holiday periods as outlined below:
UG students:
Outside of the official holiday periods designated by the University
PGT students:

During taught modules: outside of official holiday periods designated by the University

During research modules: at any time while the University is open (as official University holiday periods do not usually apply)

PGR students:
At any time while the University is open (as official semester holiday periods do not usually apply). Any leave approved should also be in line with the University Research Degree Programme Regulations and therefore should be authorised in advance and not exceed the maximum 40 days specified. Sponsorship of your visa will be maintained during this time.
Semester dates: http://www.qub.ac.uk/about/Semester-dates/
You will need to contact your School of study directly to request a 'Leave of Absence' or have an 'Authorised Absence' approved. Please click on the below link to download an Authorised Absence form which can be submitted to your School office for consideration:

Student Visa holders are granted permission to be in the UK to study. It is understood that from time to time you may need to remain registered but undertake a period of study outside of the UK. Please note the maximum permitted overseas research period for PGR students is normally 6 months in a rolling 12-month period.
Off-Campus Study may refer to time spent on an integral and assessed part of the programme including:
| | | |
| --- | --- | --- |
| Sandwich year | Industrial placement | Work based project |
| Year in industry | Internship | Study abroad semester |
| Professional Practice | Work Placement | Fieldwork / Data collection |
| Professional Experience | Erasmus semester | Research / period of writing-up thesis overseas |
Please be aware that your engagement will continue to be monitored whilst you are on any period of 'Off-Campus Study' therefore it is imperative that you maintain contact with your School and respond to any emails. ISS must be able to confirm that it knows of a sponsored student's whereabouts and that the time spent off-campus has been authorised.
Any period of Off-Campus Study should be requested using the below form:
Please submit the completed form through to your School well in advance of your period of Off-Campus Study.
The University has a range of resources to help you with your studies. You can find more information on the MyQueen's website including information on study support.  Support is available at all levels of your student journey. Click here to find out more about the range of support services available to you.
The services offered by the Student Wellbeing Service are free and available to registered students at the University. Please click the below link to find out more:
What happens when if fail to Engage with my Studies?
At the start of each month International Student Compliance will contact any students with missed contact points via email regarding their lack of engagement across the previous month. Your School will also follow up accordingly prompting you to re-engage with your programme. We will continue to contact you monthly until you successfully re-engage with your studies.
If you reach 3 x missed contact points you will be invited to attend a formal meeting with your School to discuss your lack of engagement.
Once a student misses 60 days due to unauthorised absences (30 days if outside of the UK), the University must report them to UKVI as withdrawn and cease sponsorship of their visa.
If your visa is cancelled, you will be required to leave the UK within approximately 60 days from the date the UKVI report is made.
It is therefore imperative that you actively and consistently follow your course of study. Please contact your School and International Student Compliance if there is anything preventing you from doing so to make us aware of your situation.
Student Route Engagement Monitoring Presentation
Student Route Engagement Monitoring
Guide for Students
View the Student Route Engagement Monitoring Guide for Students online presentation:
click here to view
Download the Student Route Engagement Monitoring Guide for Students:
click here to download
---