Get a Head Start with DegreePlus
Queen's offers students a range of career-enhancing opportunities outside their degree, one of which is the DegreePlus programme. Read Claire's experience and maybe you'll get involved too!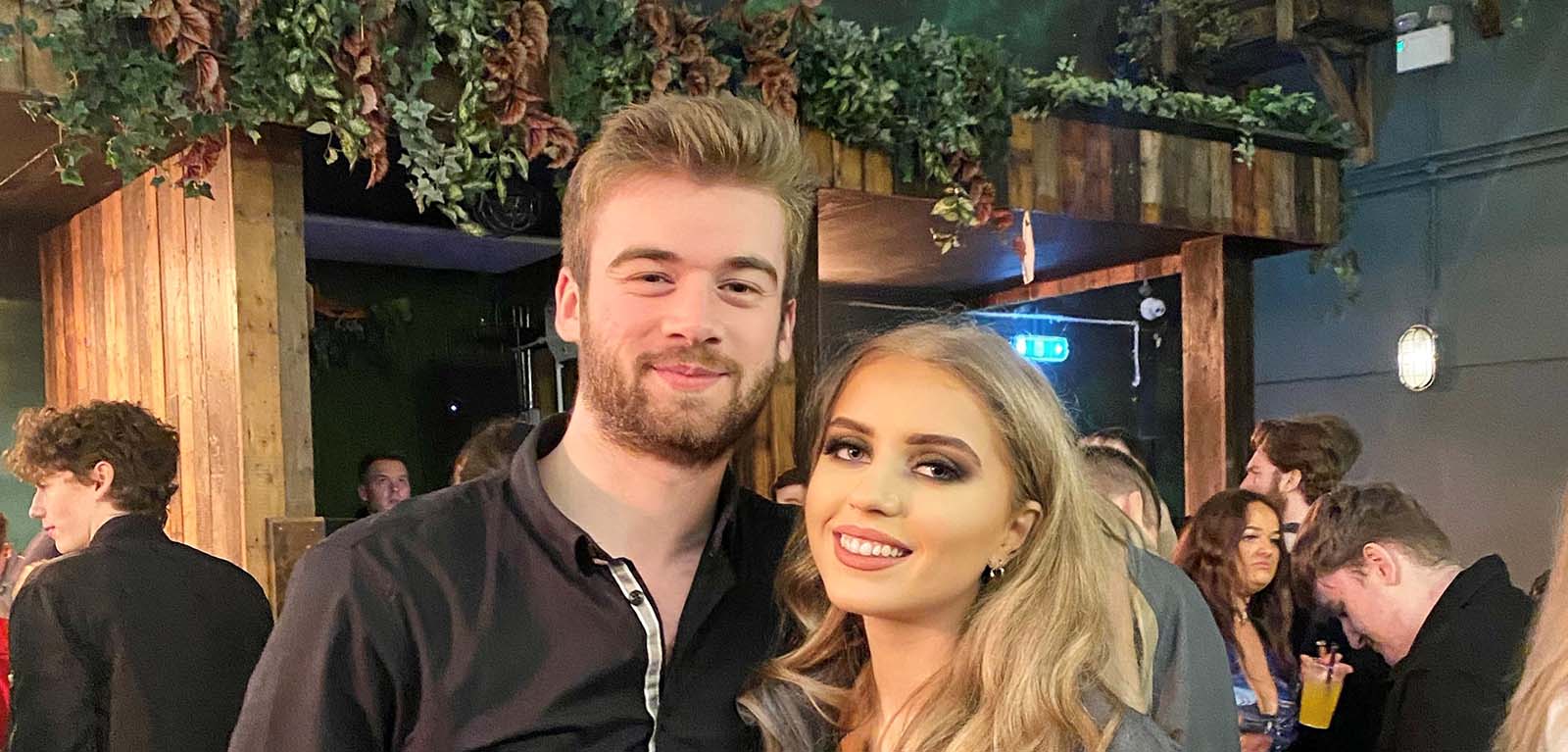 Quite early on in my journey as a Queen's student, I began to learn the importance of taking on all opportunities on offer in order to improve my skills and university experience.
What is DegreePlus?
DegreePlus is an employability award. It allows you to receive formal recognition and a certificate for a range of extracurricular experience you gain during your time at Queen's University.
It's called DegreePlus because, once completed, you will receive a certificate at graduation, on top of your degree. The achievement is also verified on your QSIS Student Record.
Over 2,000 students complete degree plus each year and over 100 verified activities can be undertaken to achieve the award. These include extracurricular experiences, community and voluntary work, global opportunities work, as well as professional development activities.
You could even be awarded DegreePlus for activities you're currently involved in!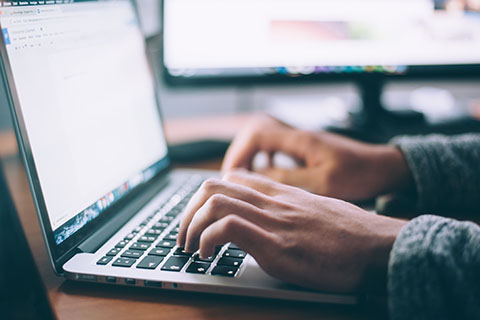 It's easy to apply
The Benefits
As you can imagine, DegreePlus has a wide range of benefits to students; the main once being increased employability.
The DegreePlus programme is sponsored by employers such as EY who, in doing so, have had a say in what skills and experiences they need graduates to have in order to stand out and have an increased value in the workplace.
The award looks great on your CV, showing employers that you've worked hard to develop a range of key employability skills, you have great experience outside of your degree and that you're a more 'well- rounded' candidate.
When going for graduate roles this could encourage employers to give you an interview and show them that you have the key skills needed within the working environment.
The DegreePlus programme is a great way to make friends and socialise whilst studying towards your degree. By completing the award, no matter what activity you do, you'll likely be involved in group work; a great way to build relationships and network.
You can complete your activities at any time, fitting them in alongside your studies and tracking your progress via QSIS.
Taking part in DegreePlus is free, although some activities may incur costs but it's up to you and what activities you choose to complete.
How does it work?
There are several ways to get involved in DegreePlus.
Take a look at the list of verified activities. If you complete one of these in full you will be awarded DegreePlus. These activities include Belfast Enterprise Academy, peer mentoring, work experience and much more.
The majority of these activities are 'provider verified'. Therefore, the activity provider selects participants, leads, and assesses the activity and selects students who completed the activity in full. These require 30-200+ hours to complete.
There is also an option to self-nominate via a combined experience or work experience application. The combined experience involves combining 2-3 shorter activities such as being a course rep, volunteering and being an active member of a society. Whereas the work experience option involves taking part in work experience relevant to graduate job roles.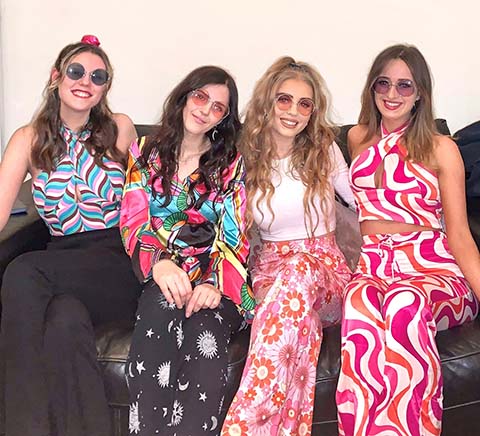 Being in a Society will widen your social circle as well as help your career
How do you apply?
To apply you need to pick the route you wish to take, choose your activity(s) and fill in the form. Once the form has been completed, you email it to degreeplus@qub.ac.uk along with any evidence needed.
Before you get started I would recommend checking out the information page on MyFuture. This really breaks the process down and provides a lot of useful information.
My Experience
I got my DegreePlus after applying in the second year of my university degree (2020/21). I found out about DegreePlus through friends. I quickly looked into it and found that I was already involved in many of the activities listed.
I personally chose to take the combined experience route as I feel that it offers great flexibility to students and allows you to gain a wider range of skills as you choose two - three shorter activities.
I have my own business and I was a committee member of a society, so I used these activities. I filled in the form and attached a few screenshots showing evidence and a few months later I got an email that I had received DegreePlus.
Lots of students are members of societies or do some form of volunteering which can be part of a DegreePlus application.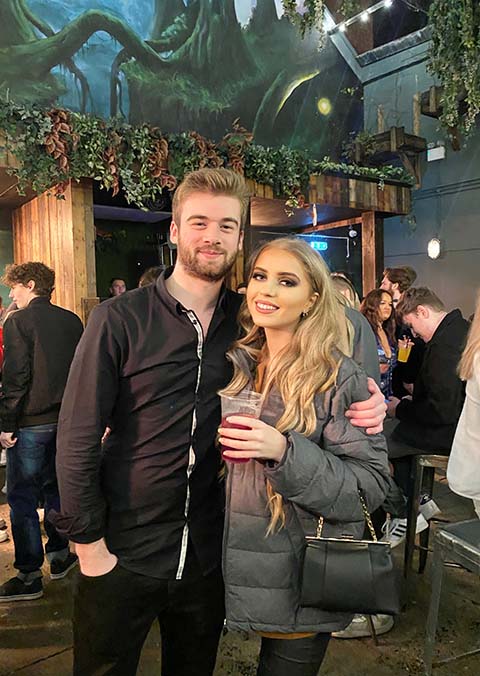 DegreePlus is a great way to make friends
Common misconceptions
Throughout my time at Queen's, I have found that many students don't fully understand DegreePlus.
Many see it has something that is extremely time consuming and would be unmanageable alongside their studies. I think this could be because of the main way to complete the accreditation which requires you to complete 30-200 hours of one activity.
For those who have less time on their hands I would recommend the combined experience option which allows you to complete a number of smaller activities, some of which you may already be doing.
DegreePlus is also seen by some as very structured, again because of the one experience route. I've heard people say that they're worried about it not being enjoyable because of this and possibly becoming a 'chore'. Again, the combined experience option is a solution to this. It fits around your schedule and allows you to undertake activities you enjoy.
Final thoughts / Graduate Plus
DegreePlus is something I think all students should be looking into. The skills and experience gained from the accreditation really do stand out on your CV.
Alternatively, Queen's also offer Researcher Plus and Graduate Plus. As a postgraduate student, this allows you to gain recognition from the university for developing your own skills.
Find out more
Researcher Plus and Graduate Plus
Claire Ford

Business Management with Placement Year | Undergraduate Student | Belfast, UK

I'm a 21-year-old based in Belfast. I have always had a passion for business and entrepreneurship which led me to business management at Queen's University. Alongside my studies I am an entrepreneur, content creator and blogger.