Queen's Technicians Gather for First Cross-Faculty Event 9 January 2019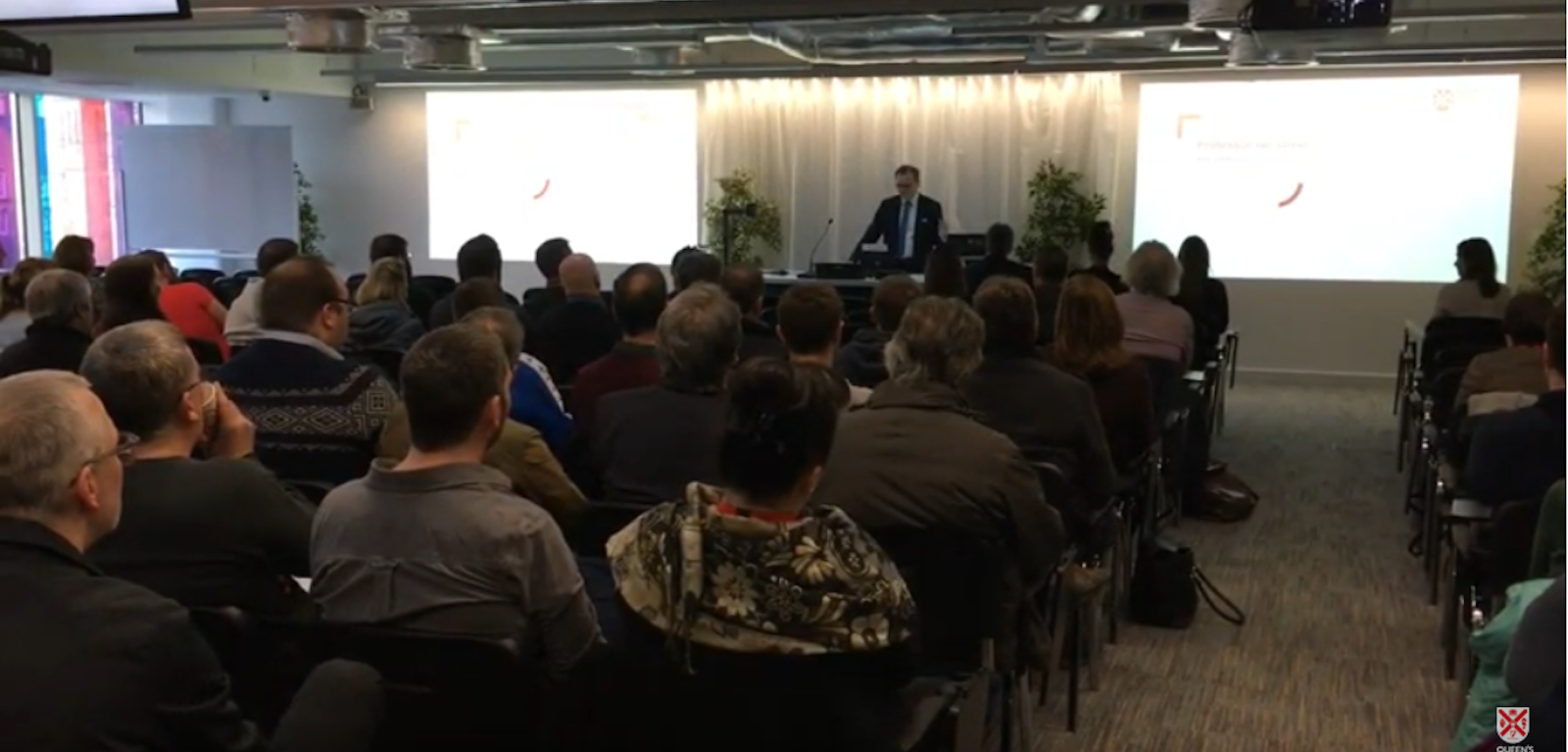 Queen's University Belfast hosted its first Technician Commitment Event on Wednesday 9 January 2019, celebrating the unique expertise and contribution of its 240 technicians.
Held in the Computer Science Building, the event brought together technical staff, the University's senior leaders and speakers from external partner organisations to share the overall intent and plans of the Technician Commitment here at Queen's, as well as the wider UK context.
Describing the event as "a great celebration of the work of our technical workforce and [their] enormous contribution to this University" in his opening address, Vice-Chancellor Ian Greer said: "This is the first time technicians from each of the three faculties have ever been brought together at Queen's and that is an important step and an important message."