In this article we cover:
What is a session List?
What is a session card?
Sessions List
The sessions list is a list where all your sessions have been set up together in your dashboard. When you are looking for a previous session, be it a polling session, survey or quiz – it will all be grouped together in this sessions list location.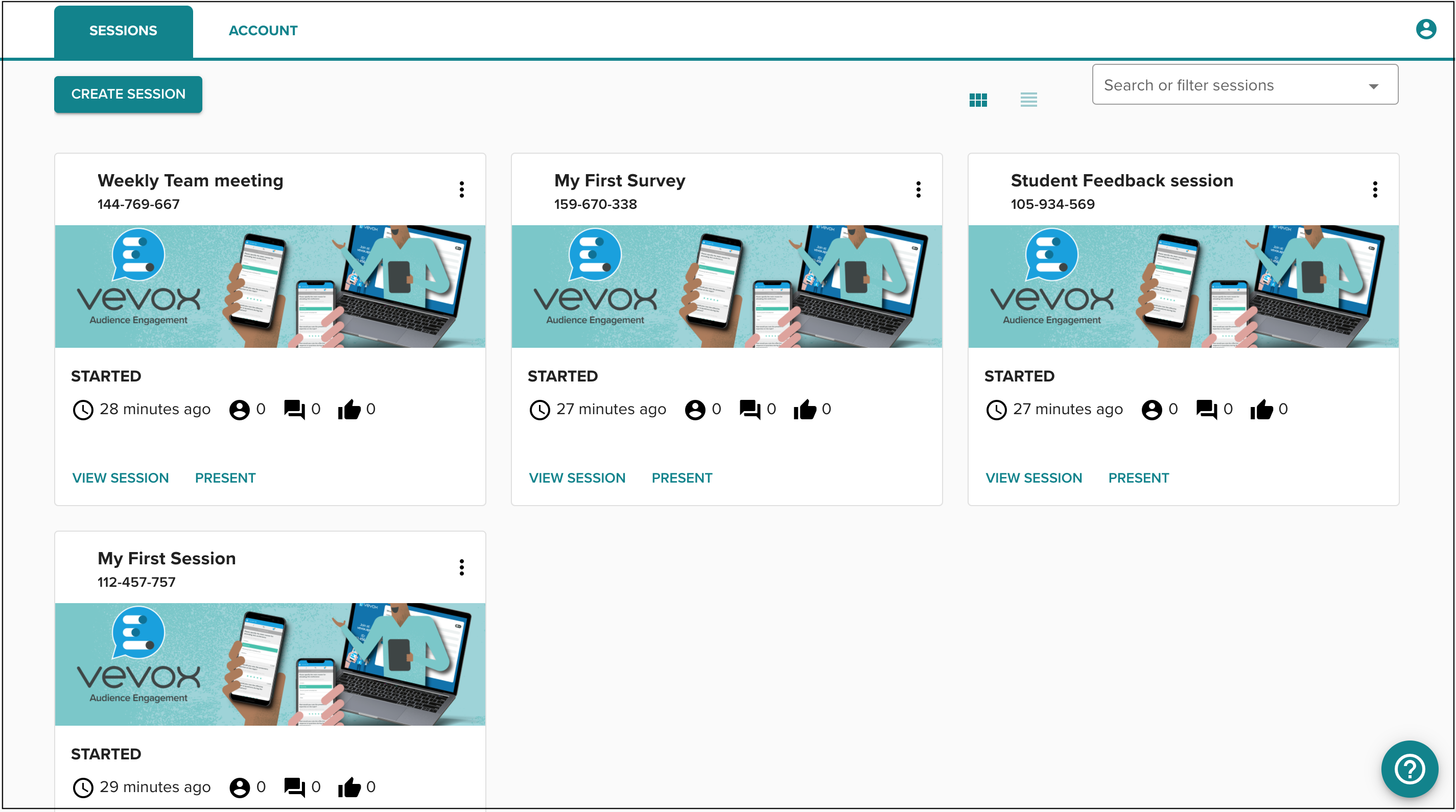 After your session has been set up and edits done within the dashboard, you can reach your session list. Simply click on the 'Vevox logo' in the top left-hand corner of your dashboard.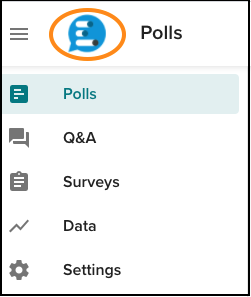 The sessions list gives an overview of your previous & current sessions. From the sessions list it is easy to see what the current session status is, whether it has been started or has it been stopped.

The session list can be viewed in tile format like the example above, or in a list format when clicking the list view option.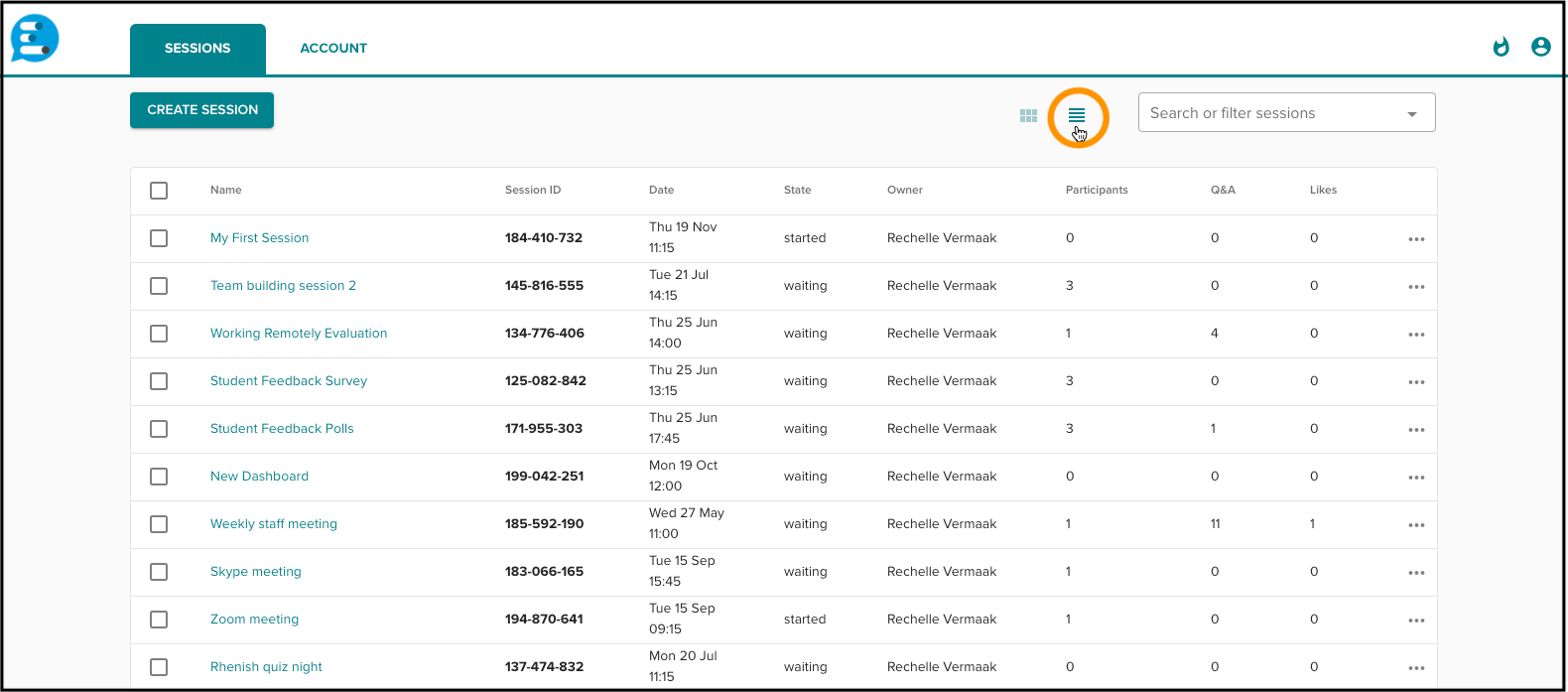 Apart from changing your session view format, you can also search for sessions with the search bar.

Session Card
Each session is called a session card and can easily be changed & edited from within the session list.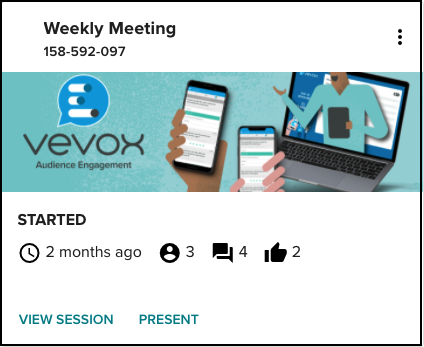 A session card provides a quick summary of the specific session details.
It shows
The session name & 9 digit Session ID

T

he session status

.

H

ow many participants are taking part in the

polling

.

How many Q&A comments have been

received

.

How many Q&A comments have been

up-voted

or liked.
From the session card you can use the shortcut to view the session in the dashboard or have quick access to the data reporting. When the session is already started, it takes you straight to present view.
You can select the options menu (three dots) next to the session name to:
Change the 

session settings

Duplicate

 the session

Invite participants

 or

Delete

 the session