Installation Process - Mac
Install Mediasite Mosaic for macOS
Mediasite Mosaic is the personal capture app that you can use to record your computer's Display, Camera and Microphone audio. Once set up, the app allows you to do single click recording and upload directly to My Mediasite. To get started with the app, the first step is to install and register Mediasite Mosaic through your operating system's app store which can be accessed from My Mediasite.
Install Mediasite Mosaic for macOS
The easiest way to download Mediasite Mosaic is to start from My Mediasite.
1. Go to My Mediasite and log in
2. Select Add Presentation > More Information > Download
3. A Mediasite Mosaic Web page will open, click on the Download on the Mac App Store button

4. The Mac App store will launch, log in with your Apple ID and password if prompted.
5. Click Get App, then click Install. Once installation is complete click Open.
6. Click Allow to grant Mediasite Mosaic access to your microphone, display, and camera.
Register Mediasite Mosaic for macOS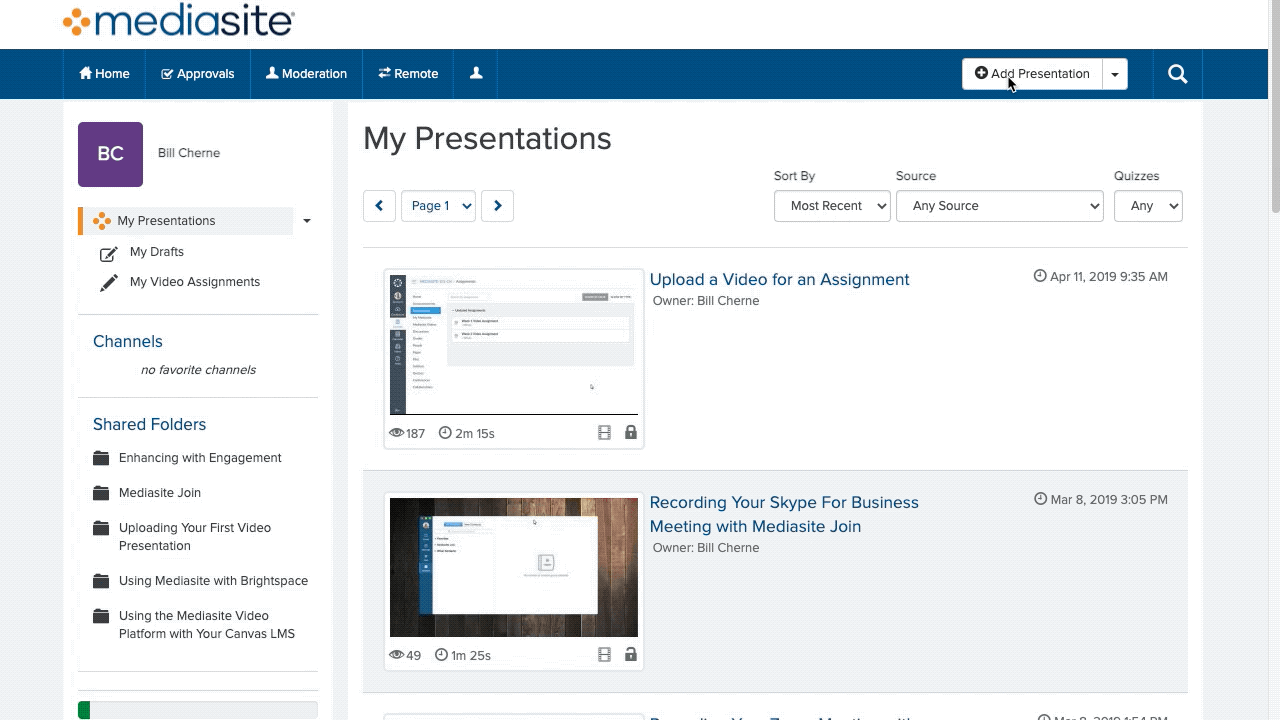 Before using Mediasite Mosaic it must be registered. While you would be able to record your screen without registering Mediasite Mosaic, the video won't upload to My Mediasite. You will know that Mediasite Mosiac isn't registered when you see Register to sign in near the upper right-hand corner of the app.
To Register Mediasite Mosaic you'll need to access My Mediasite.
1. Log in to My Mediasite
2. Click Add Presentation > More Information > Register (Step 2).
3. Mediasite Mosaic will open and register with My Mediasite.
Your username should then be displayed in the upper right corner of the app.