WEB SUPPORT TEAM NEWSLETTER
March 2019
Here we aim to keep you up to date with what we've been doing - recent highlights, latest initiatives and general information worth knowing about.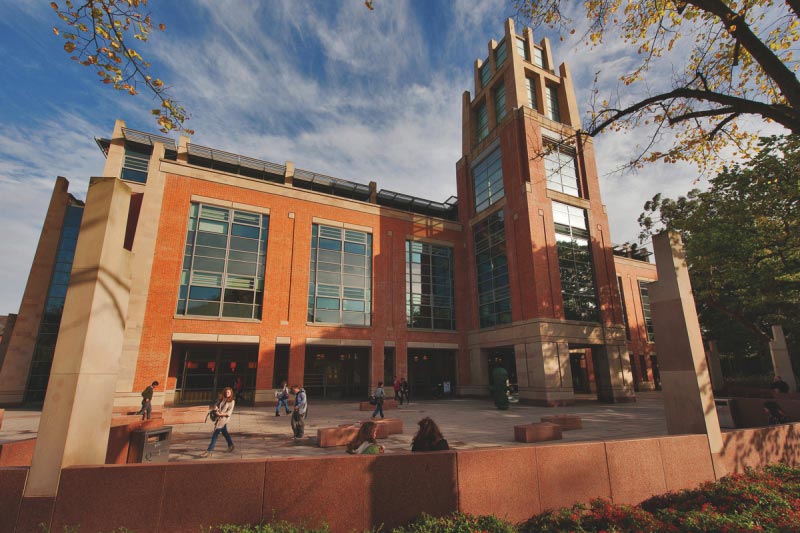 INFORMATION SERVICES
WEB SUPPORT TEAM
We are responsible for administrating, maintaining, developing and supporting a number of key University services including the Content Management System (CMS), Mediasite, Video Production, Questionmark, TurningPoint and Adobe Connect.
There are currently eight of us in the team as follows:
Michael McCullough (Web Support Team Leader)
Caitriona Brannigan
Patrick Breen
Peter Crowther
Tony Furnell
Michael Kelly
Liam Maguire
Stephen Mullan
Read more
Read less
---
NEW WEB SUPPORT TEAM WEBSITE
ALL OUR SERVICES IN ONE PLACE
March 2019 has seen the launch of our new Web Support Team (WST) website. The WST website provides a centralised area that our service users can access for updated service information and support. Where applicable, each service now has clear information about how users can log support calls via the Information Services IT Helpdesk.
We have taken this opportunity to build the WST website in an advanced, responsive front-end framework, to demonstrate some of the work we have undertaken recently to implement this framework across key areas of the University's core website.
We are constantly developing new resources and improving our services, so our website will continue to grow and meet the needs of our service users.
If you have a suggestion, let us know
---
CMS SYSTEM UPGRADE
SUCCESSFUL UPGRADE OF OUR CONTENT MANAGEMENT SYSTEM
The Web Support Team (WST) successfully completed the upgrade of the Content Management System (CMS) to Version 8 in January 2019.
This was designated as a key progression for the service and the project was achieved as a result of hard work and enterprise by the WST, who worked closely with our service providers, Terminal Four, over a number of months to ensure that the transition was as seamless as possible for our service users.
This achievement demonstrates the astute project management of the WST, ensuring that a detailed Action Plan was put in place to facilitate and deliver the project. A core aspect of that Action Plan was the implementation of a Training and Communications Strategy for our key stakeholders and service users. This involved end user system and functionality testing, the development of new training materials, the facilitation of workshops and ensuring service users were made aware of the key information in a timely manner.
We are extremely grateful to all of our service users for their engagement and support throughout the process and hope that they are already benefitting from the advantages that the upgrade provides.
The CMS training and resources have been updated to reflect the recent system upgrade and information on how to log a support ticket can be found here.
Read more
Read less
---
NEW SCHOOLS STYLE
LATEST SCHOOL STYLE 2019
March 2019 will see the introduction of a new style for the University's Schools as part of an agreed rollout plan. This has been an ongoing collaborative project between the Web Support Team (WST) and Strategic Marketing and Communications (SMC) to improve the design, functionality and information architecture of School websites.
Some of the key advantages of the new Schools style include:
The use of a modern and responsive front-end framework
A design that is fresh and consistent across mobile devices and desktops
Improved navigation facilities and functionality
The re-introduction of a more traditional contextual right hand menu for sub-pages
A redevelopment of existing content types to improve presentation
Intelligent system functionality to plugin bespoke code
Read more
Read less
---
FIND AN EXPERT
NEW SITE TO FIND AN EXPERT AT QUEEN'S
One of our key roles within the Web Support Team (WST) is to develop functionality for specific areas across the University's web presence. We have just finished implementing an online search facility, that was developed for broadcast media to use when looking for a Queen's University academic to provide expert commentary and/or background information on important University news articles.
The facility allows visitors to search using keywords or to click on tagged areas of expertise to view staff profiles. The staff profiles include related news articles whilst also providing an easy way to link to their social media profiles and academic research profile on PURE.
Try it out: www.qub.ac.uk/News/find-an-expert
---
BREXIT IS ON ITS WAY
NEW BREXIT SITE AT QUEEN'S
We recently teamed up with MRCI to launch a new Brexit website aimed at Staff, Students and Researchers. The new website provides a single hub of information for visitors to keep up to date with the latest developments in the Brexit negotiations.
The website features a number of useful FAQs and documents, produced by the University, to provide information and guidance.
---
COOKIE CONTROL
NEW COOKIE CONTROL SOLUTION IMPLEMENTED
Cookie Compliance
To comply with the new legislation set out under the EU General Data Protection Regulation (GDPR) regarding cookie consent, the Web Support Team (WST) have assessed the options, rigorously tested and recently implemented an approved cookie control solution. The recently implemented solution uses an acceptable user consent model that ensures that the University complies with the guidelines set out by GDPR in relation to the setting of cookies for visitors to our website.
---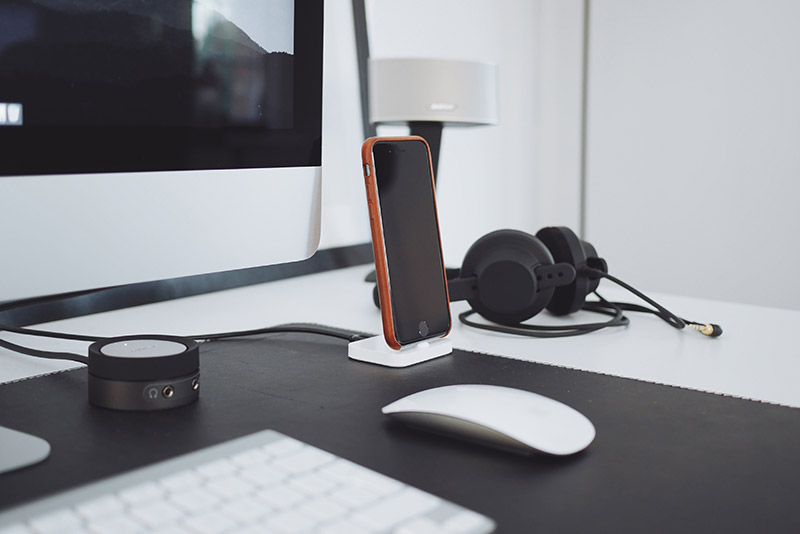 CMS VIDEOS
UPGRADED CMS VIDEOS
We have been upgrading our CMS training videos to include voice-over instructions. You just need headphones or speakers. The new videos cover key tasks within the latest version of the CMS. They're a really useful way of refreshing your CMS skills if you haven't logged into the system in a while, as well as providing an overview of the new look and feel of the upgraded system. We're adding to these on a regular basis so keep an eye out for new ones.
If you have a good idea for a training video, let us know.
We currently have the following to choose from:
Read more
Read less
---
WEB SUPPORT TEAM HELPDESK
LOG YOUR QUERY THROUGH OUR SERVICE DESK
Our Sitehelpdesk service is part of a wider Information Services Directorate initiative, enabling staff and students across the university to log their IT queries and track their progress through to resolution.
The significant majority of Web Support Team user queries now reach us through Sitehelpdesk. We first introduced this facility to our CMS users in April 2017 and now the majority of our Web Support Team services are serviced via the IT Helpdesk. This will help us to maintain our response times and you can view the history of all the actions taken within your query ticket and read how we resolved it.
In the last six months, we have resolved 513 CMS queries. Almost all of these queries are support-based, such as, how do I get access to the system? Can I reset my password? Where are the online CMS training resources? And so on. Having a record in Sitehelpdesk of common types of queries means we can analyse and respond to these in an efficient way. After the CMS upgrade, a common query coming through Sitehelpdesk was, how do I re-order content? Our response was to make a video showing you how to do it.
As always, with any of our services, no query is too small, just ask!
---
DECLUTTERING CONTINUES
SITES AND CONTENT CLEANUP
We have continued to progress with our content cleanup project within the Content Management System (CMS). This involves going through each CMS channel and identifying sites which are no longer being published live and are no longer required in an archive capacity. In the last nine months we have purged over 110,000 pieces of associated content from the system.
We will be communicating with CMS users in the near future to advise of our next steps as we continue to clean up content within the system.
Have a look at your site structure and if you still have access to an old site that is no longer needed, let us know and we can remove it. Your site structure will be cleaner and system performance enhanced.
---
LATEST TRAINING DATES
WEB SUPPORT TEAM COURSES
Here's the list of the latest training courses we're running:
Mediasite Express Training
14th March, 10am-12
20th March, 2pm-4
27th March, 2pm-4
16th April, 2pm-4
23rd April, 2pm-4
Content Management System Express Training:
28th March, 10am-12
16th April, 10am-12
8th May, 10am-12
Registration for these courses is via iTrent.
---
CAPTURE – TRANSFORM – ENGAGE – ANALYSE
MEDIASITE INFRASTRUCTURE UPGRADE
Our Mediasite service provides video streaming, content creation and lecture/event capture.
We recently went through a major successful upgrade of the system. On 20 November 2018, new servers went live with the latest version of Mediasite, resulting in major improvements:
Brand new, faster servers to improve processing time and speed of response
Improved playback support for mobile devices
More streamlined and interactive integration with Canvas, Moodle and other VLEs
New version of My Mediasite, the staff portal used for video management
New version of Mediasite Desktop Recorder, the personal recording software available to all staff
Improved integration between My Mediasite and Mediasite Desktop Recorder
You can find out everything you need to know to get started with Mediasite, including lots of training resources, on our Mediasite web pages. You can also enrol on one of our upcoming express training sessions.
Read more
Read less
---
ENHANCE YOUR TEACHING AND LEARNING
OUR PODCAST SERVICE
Audio podcasts or video podcasts (vodcasts) are a great way of taking the learning experience outside the classroom and even beyond the campus.
The popularity of podcasts now outstrips those of music sales. Our Video Production service within the Web Support Team, offers a full podcast service to departments and schools within the University.
We provide a professional recording studio and we provide technical support and advice on how to produce a podcast.
For all queries regarding podcasts, please contact Stephen Mullan:
---
MICROSOFT FORMS
USING MS FORMS ON YOUR SITE
Did you know you can now easily create forms for your website? Using Microsoft Forms, available within the University's Office 365 service, log in using your Queen's staff credentials and follow the straightforward steps to completing your form.
When you have built your form, send us the embed code and we will embed it on your website.
There are lots of advantages to using MS Forms:
Ease of Use - you don't need to know any web code. You just need to follow the steps in Office 365 and you can create a substantial form which can include compulsory fields, different methods of data input and so on.
You can create surveys, quizzes, polls and choose to either restrict it to your own organisation or make it public.
GDPR Legislation - the data is controlled by you, the Office 365 account owner.
MS Forms are mobile responsive.
You can read more about Office 365 on the Information Services webpages
There is also an Office 365 course that you can sign up for to get an overview of the different apps and how to use them
---
GREEN IMPACT
GREEN IMPACT AWARD 2019
The Web Support Team are delighted to have gained the Green Impact Bronze Award in 2017 and 2018, for our building here at 50 Elmwood Avenue.
Green Impact is an environmental accreditation scheme with an awards element designed for university departments. The scheme aims to empower individuals and departments to reduce their environmental impact by encouraging, rewarding and celebrating practical environmental improvements. University staff take part each academic year.
We're currently working on our criteria for 2019. We have 25 different criteria to achieve and then pass an on-site audit to demonstrate the criteria in practice. We have recently carried out the following initiatives within our building:
Find out more about Green Impact at Queen's
---