CESI Zones Project reaches Crescendo
Over 300 school pupils took to the stage of the Ulster Hall on 13 June to play alongside members of the Ulster Orchestra.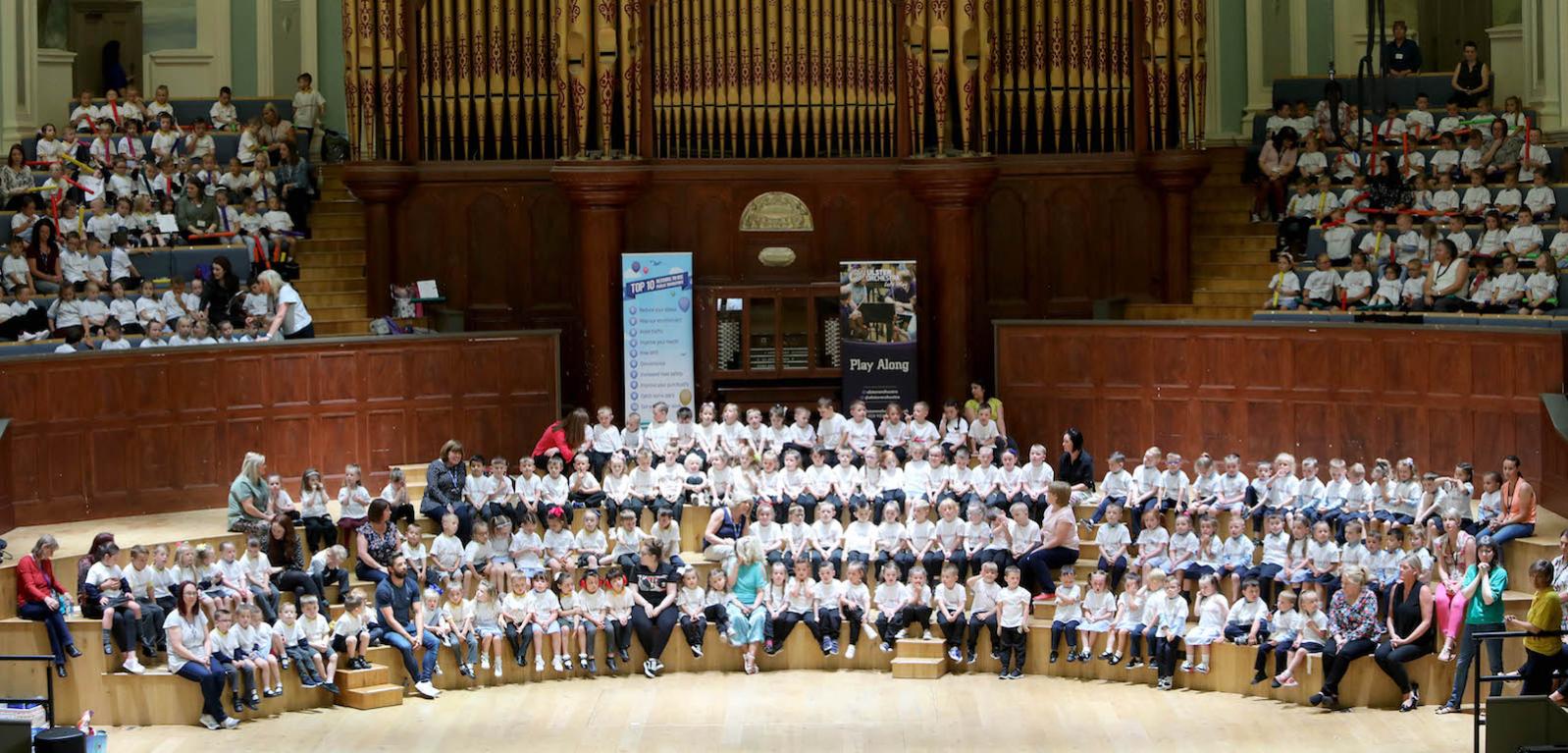 Dr Liam O'Hare, lead researcher of the CESI Zones initiative said: "This fantastic event is the celebration of a year's work on the 'Crescendo' project. Musicians, teachers, pupils, parents, community representatives and researchers have all helped design and deliver this evidence informed programme and concert, with tremendous success!"
The concert was the climax of an initiative that involved partnerships between the Ulster Orchestra, Colin Neighbourhood Partnership, Shankill Children's Zone, four primary schools (Malvern PS, Wheatfield PS, Good Shepherd PS and Holy Evangelist PS), and researchers from Queen's University's Centre for Evidence and Social Innovation (CESI).
The Crescendo project, inspired in part by Venezuela's El Sistema programme, is one of a number of initiatives that aim to enhance social, health and educational outcomes for those living in the Greater Shankill and Colin areas. Researchers from CESI work with partners in the neighbourhoods to help build capacity and build an evidence base in order to improve programme design and service provision.
CESI Zones are a Social Charter Signature Project. Find out more here.