'Time to Act' on Covid and Cancer says Professor Lawler
Professor Mark Lawler spoke at an event focussing on Greece's agenda to combat cancer in a post Covid-19 world on 17 March.
"We must not let Cancer be the forgotten 'C' in the fight against Covid", he said, warning that "a cancer backlog is accumulating. Simply getting back to normal will not be good enough. We may need to be working at 130% of capacity to clear the backlog".
Prof Lawler and colleagues have launched the 'Time to Act' campaign to ensure that Covid-19 does not stop society from tackling cancer.
"People shouldn't hesitate to visit their doctor if they have potential cancer symptoms" said Prof Lawler; "please keep your screening and treatment appointments".
For politicians and Governments he urged: "The Time to Act is Now. Don't delay. Otherwise, the current Covid pandemic will inevitably lead to a future cancer epidemic, with devastating impact".
The Athens-based event, organised by The Economist, brought together high-ranking officials from government, business, finance, NGOs and academia for an open discussion.
Prof Lawler, who is Co-Chair of the European Cancer Organisation's Special Network on the Impact of Covid-19 on Cancer, has worked extensively on Coronavirus and cancer over the past two years, highlighting the risk of a future cancer epidemic if urgent action is not taken.
Most recently he published an article in the British Medical Journal, and also took part in an online discussion of the effects of the pandemic on cancer care, to mark World Cancer Day 2022 on 4 February.
Find out more about the conference here.
Read about Prof Lawler's recently published paper here.
Watch the World Cancer Day discussion here:
Featured Expert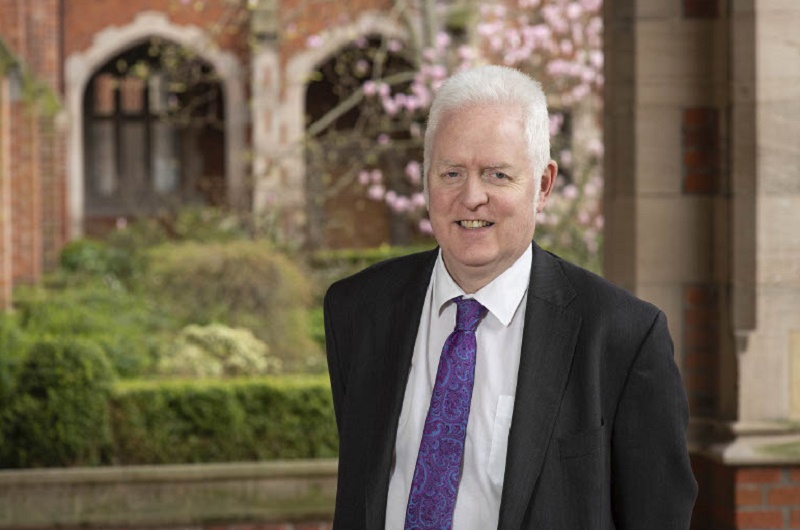 ASSOCIATE PRO-VICE-CHANCELLOR AND PROFESSOR OF DIGITAL HEALTH, CHAIR IN TRANSLATIONAL CANCER GENOMICS
The Patrick G Johnston Centre for Cancer Research