Crescendo in the Ulster Hall
School pupils from a range of schools across north and west Belfast joined members of the Ulster Orchestra in the Ulster Hall on Wednesday 12 June to perform songs and musical works at the end of a year of music-making with the Crescendo project.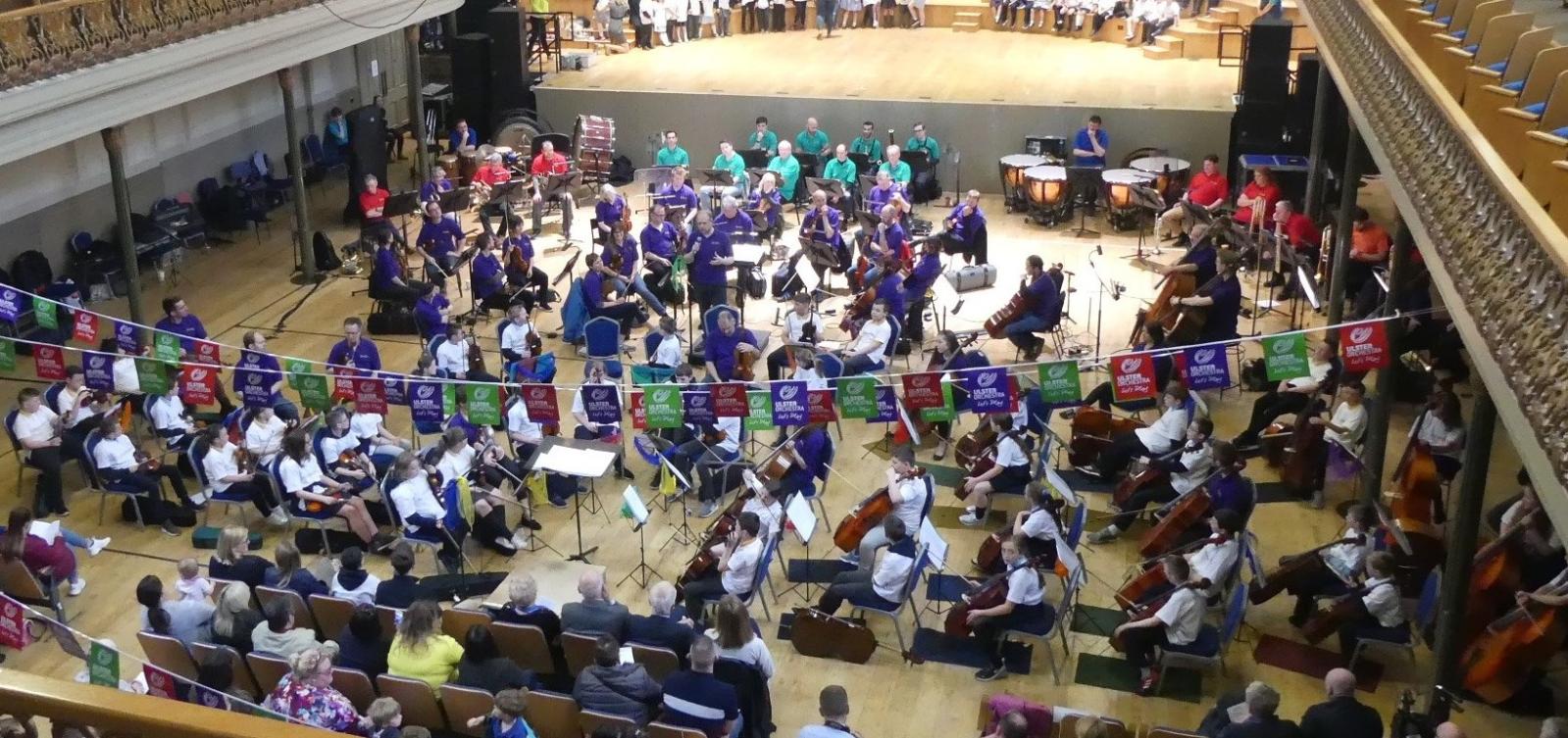 The programme reflected an 'outer space' theme, with the young musicians tackling pieces from 'Catch a Falling Star' to 'Jupiter' from Holst's Planets Suite, ably accompanied by the orchestra's professionals.
The Crescendo project, inspired in part by Venezuela's El Sistema programme, forms part of the Ulster Orchestra's Learning and Community Engagement outreach, in partnership with the Greater Shankill Children and Young people's Zone and the Collin Neighbourhood Partnership.
Participating schools included: Good Shepherd Primary School; Holy Evangelist Primary School; Malvern Primary School; and Wheatfield Primary School.
Dr Jackie Redpath spoke warmly of the talented young people, who had studied the music all year, noting they were a "living example of the change and the journey" those in the Shankill Children and Young People's Zone were on. He thanked the members of the Ulster Orchestra who had been working with the children all year, for their support in continuing that journey, and researchers from Queen's University's Centre for Evidence and Social Innovation (CESI) for monitoring the impact of the project.
The CESI team work with partners in the Shankill and Collin neighbourhoods to help build capacity and build an evidence base in order to improve programme design and service provision.
These 'CESI Zones' were chosen as a Social Charter Signature Project at the launch of the Charter in 2017.
Find out more at the Shankill Zone website.