A Busy Season for the Seamus Heaney Centre's Children's Writing Fellow
The Seamus Heaney Centre's Children's Writing Fellow for 2022-23, Paul Howard, has been on a busy autumn schools tour. Over the past few weeks he has been working with around 200 young readers and writers in schools around the north east.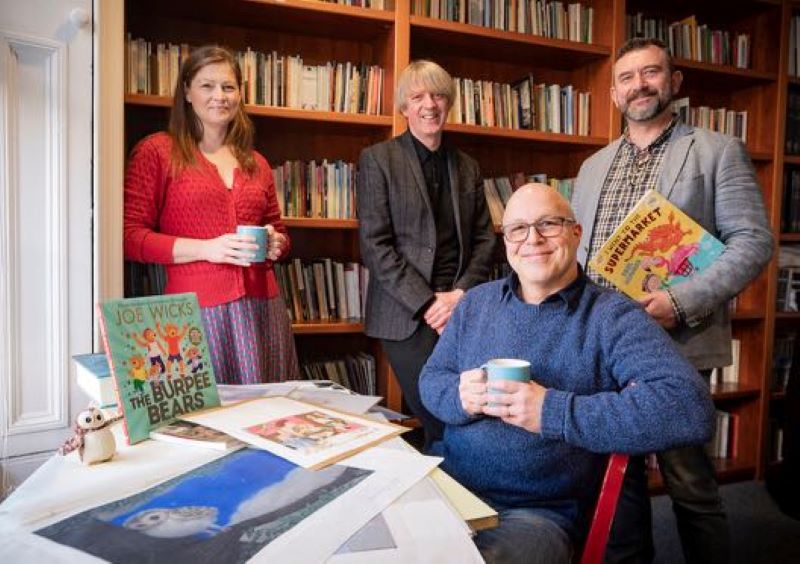 The autumn and winter months saw Paul visit 25 schools and youth centres, from Randalstown to Rathlin, meeting with more than 1,000 children to help them tell their stories, and to instil a love of reading and writing. This included an event in the Seamus Heaney HomePlace in Bellaghy over the Halloween break, and a new partnership with Burnavon Arts & Cultural Centre to deliver Paul's workshops in special education schools and learning units in rural areas.
These autumn activities follow on from an equally busy series of story-building workshops in schools earlier in the year, during which Paul worked directly with 1,434 young people in 14 schools around Northern Ireland. Many of these classes had never had artists or writers visiting before.
ABOUT
The Children's Writing Fellowship was created as part of Queen's University and the Arts Council of Northern Ireland's (ACNI) joint ten-year Seamus Heaney Legacy project supported by the Atlantic Philanthropies.
Paul Howard is an award-winning children's author and illustrator, best known for illustrating Jill Tomlinson's classic The Owl Who was Afraid of the Dark and The Burpee Bears, a new picture book series from Joe Wicks. He has collaborated with some of the greats of children's literature such as Allan Ahlberg, Michael Rosen, Anne Fine, Trish Cooke, Martin Waddell and John Boyne, and won numerous awards including a Blue Peter Award for The Bravest Ever Bear and The Primary English Award for The Year in the City. He publishes his own young fiction and picture books, most recently 1,2, BOO! for Bloomsbury.
For more information on previous Fellows and other Seamus Heaney Centre projects, visit the website here.
"The children were absolutely buzzing with ideas and enthusiasm throughout his sessions and have left with their own great (and slightly bonkers) ideas for their own sequels and plots to carry on with now! :)
It was a great lesson for us as teachers too, as he spun the idea of story writing and illustrating around for us. Often in schools, the teaching of writing involves ideas being written down first, with illustrations following on, but Paul started by turning the children's ideas into images, and from there the sentence building flowed. This was a great way to go about things, as it was far less threatening for children who find writing daunting, or a challenge. This was far more freeing and involved pupils of all abilities to shine."
- Brooklands Primary School