Higher Education and social justice
Researchers from a range of institutions, and from as far afield as East and South Africa, gathered at Queen's on Friday, 20 September 2019 to reflect on the role of universities in relation to social justice.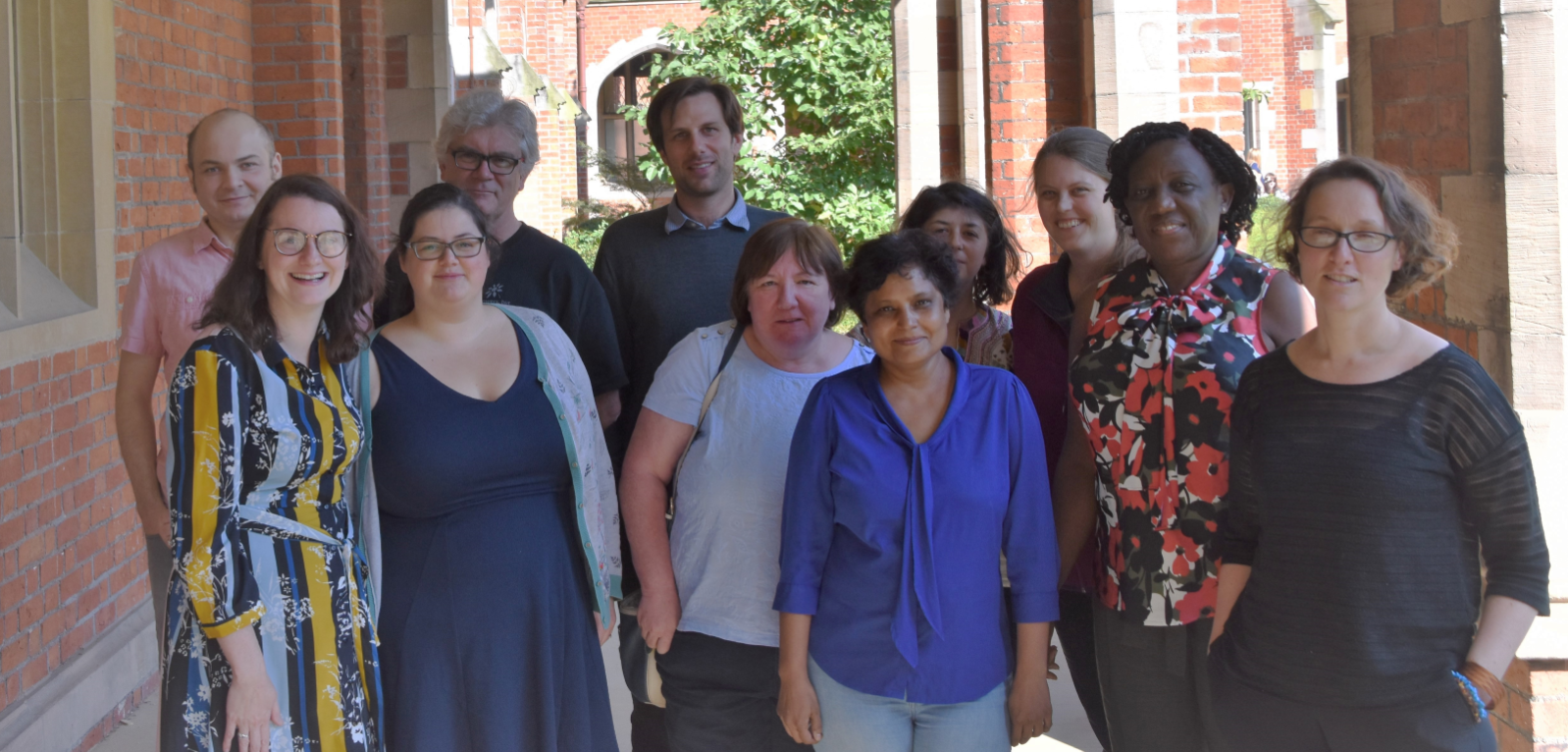 Participants in the seminar, entitled 'At the Margins of the University: Scholarship and practice of higher education transformation and disruption in contexts of post/ conflict, inequality and oppression', discussed challenges to social justice praxis of higher education.
Highlighting the scale of destruction and displacement resulting from the Syrian crisis on those in the higher education sector, particularly academics who now find themselves with little protection when in exile, Dr Tom Parkinson of the University of Kent and Dr Dina Zoe Belluigi of Queen's University Belfast reflected on a two-day event held in partnership with CARA (The Council for At Risk Academics) in June this year in Istanbul. The roundtables enabled Syrian academics to gather together with their counterparts from various international academic communities that continue to grapple with the challenges of sustaining their academic work and authority under conditions of crisis, exile, political oppression and post-conflict legacies – including Belarus, Bosnia Herzegovina, Kenya, Northern Ireland, Palestine, Serbia and South Africa.
Naomi Lumutenga presented the work of Higher Education Resource Services, Eastern Africa (HERS-EA), an educational non-profit organization advancing the leadership and management of women's in higher education within across Uganda, Kenya, Tanzania, Rwanda, Burundi, South Sudan and Ethiopia. The women-centred curriculum addresses personal and institutional barriers, in addition to positioning the Fellows to undertake challenge-based research which informs policy and grassroots capacity development. Despite modest funding of $4000 when they started in 2014, Ms Lumutenga reported that "the team made it work" for 102 women from over 16 universities and 3 NGOs, such that by 2018 they had so many unpaid volunteers to present, facilitate and mentor at their annual academy "we were turning some of them away".
Dr Jenny Boźena du Preez (Nelson Mandela University), Dr Dina Belluigi (Queen's), and Professor Tony Gallagher (Queen's) then reflected on the series of roundtables and workshops that were part of the 'Emancipatory Imaginations: Advancing Critical University Studies' Winter School, held in South Africa this year. Over 40 invited scholars and practitioners with an interest in the critical study of higher education from Ghana, India, Kenya, Ireland, South Africa, the UK, Cyprus, Germany and Canada contributed. Dr Belluigi (Queen's University Belfast) discussed how she and her collaborator, Prof Andre Keet (Nelson Mandela University) conceptualised the aim of the event - which was to question where social justice concerns were positioned within the current orientation of the field, towards enabling the generations of critical, ethical and political possibilities for researchers to engage with the transformation of higher education. Dr du Preez discussed a review of Critical University Studies scholarship, that had been presented during the Winter School, reflecting on some of the processes and outcomes of the event, including emerging themes, contestations and possibilities for collaboration. Prof Gallagher, Dr du Preez and Dr Belluigi then offered their individual reflections about the complexities of perspectives which emerged at the Winter School.
Pictured here are some of the participants of 'At the Margins of the University' who shared their interest and investment in this area of enquiry and practice. The event was part of the School of Social Science, Education and Social Work (SSESW) research focus on Peace in Societies.