Addressing the impact of disasters on housing
Queen's University and Habitat for Humanity team up for the One World Festival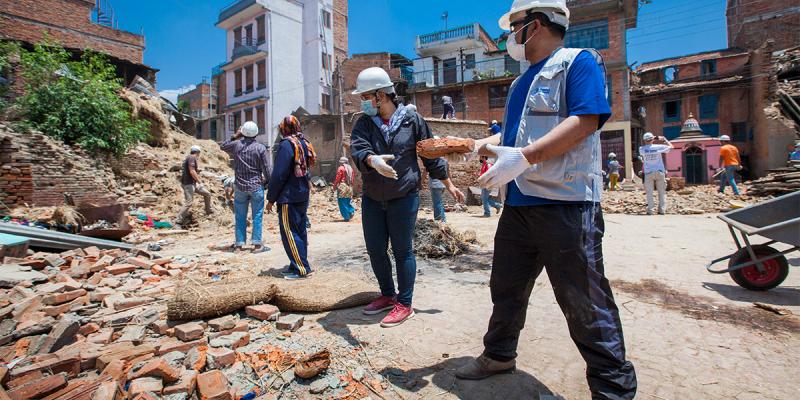 Every year, natural disasters, war and civil unrest displace millions of people around the world from their homes.
When a disaster strikes, the loss of home leaves families very vulnerable. Habitat works to rebuild communities, moving them from ruin to recovery through a 'Pathways to Permanence' approach.
As part of One World Festival NI, Habitat & Queen's University Belfast are running 'It's A Disaster", a webinar, hosted by broadcaster Sarah Travers, which will discuss humanitarian disasters, disaster relief and mitigation with leaders from Habitat for Humanity's global disaster response programme.
The One World Festival, organised
by the Coalition of Aid and Development Agencies Northern Ireland (CADA NI), is a festival of events on human rights, international development, diversity and the environment. The festival runs from 12 - 18 October 2020, and events this year are being held online.
This event has been co-organised by Dr Niall Majury of the School of Natural and Built Environment. Dr Majury has teamed up with Habitat for Humanity for this year's 'Geography at Work' programme.