Leading Environmentalist calls for sense of emergency at Sustainable Belfast event
Sir Jonathon Porritt, one of the UK's most respected environmentalists, called for an increased sense of urgency in addressing the climate emergency at events held in Belfast on Tuesday 6 August 2019.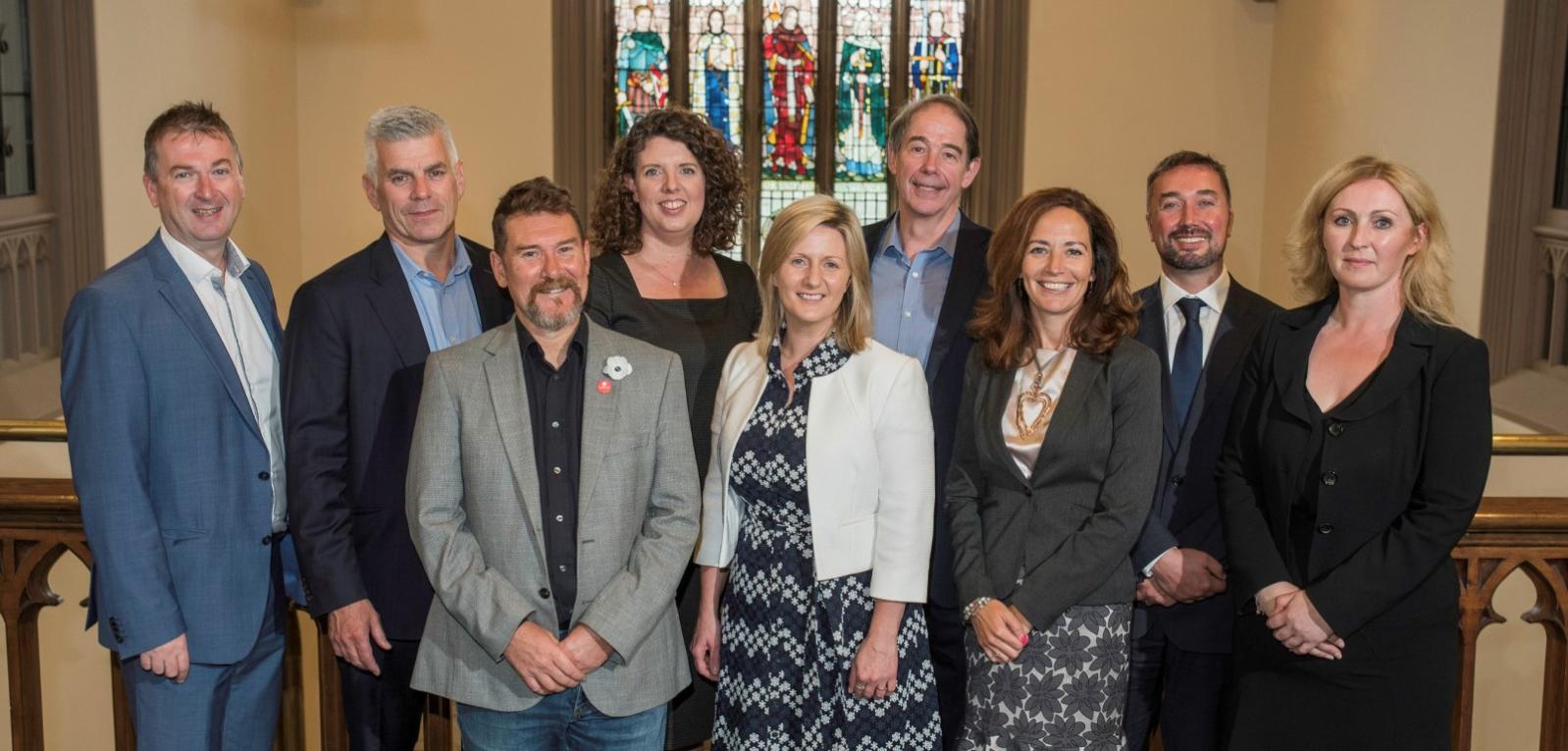 He made the call at a roundtable event at Queen's in the afternoon, before reiterating it at a packed public event in the Clayton Hotel that evening, emphasising that the truth about climate change is "worse than most of us believe".
Discussing what gave him hope during the evening event, Sir Jonathon cited the quality of leadership coming from young people, not least in the form of Extinction Rebellion and the school strikes.
"Globally, by 2020, there will be 2 billion people between the ages of 13 and 20; and they will be connected through information technology", he said. This gave him the hope that the next generation would hold the older generation up to their responsibility to address the crisis.
At the afternoon roundtable discussion at Queen's, representatives of business, the public sector and academia came together to exchange information and views on the circular economy, renewable energy, and sustainable transport.
These themes were addressed by Diane Emerson of leading engineering and design firm Arup, Sam McCloskey of the Centre for Advanced Sustainable Energy (CASE, a Queen's University Social Charter Signature Project), and Dr Juliana Early, Deputy Director of the Sir William Wright Technology Centre (W-Tech) at Queen's.
Professor Mark Price, Pro-Vice-Chancellor for Engineering and Physical Sciences at Queen's, said: "We are in a position that, globally, we should never have put ourselves in", adding that we are "going to need technical, social, political and economic solutions".
John Barry, Professor of Green Political Economy at Queen's, and one of the organisers of the Sustainable Belfast events, emphasised the need for a 'just transition' so that any costs involved would not be disproportionately shouldered by the least well off.
Grainia Long, Belfast City Council's Commissioner for Resilience, who chaired the afternoon's stimulating discussion, invited Jonathon Porritt to sum up his reflections on the afternoon. He noted that he was heartened to hear about so many new initiatives shared by those present, but emphasised that there was a need for radical change in the mindset of the general public to fully grasp the climate emergency we face.
He called for immediate action and suggested that we would see future disruption of the status quo by the younger generation that would drive systemic responses.
For more on Queen's University's work on sustainability follow this link.