Skills for female newcomer students programme launched
A 12-week programme of GCSE exam tuition with 4 weeks of employability training has been offered to a group of twelve female migrant and newcomer students.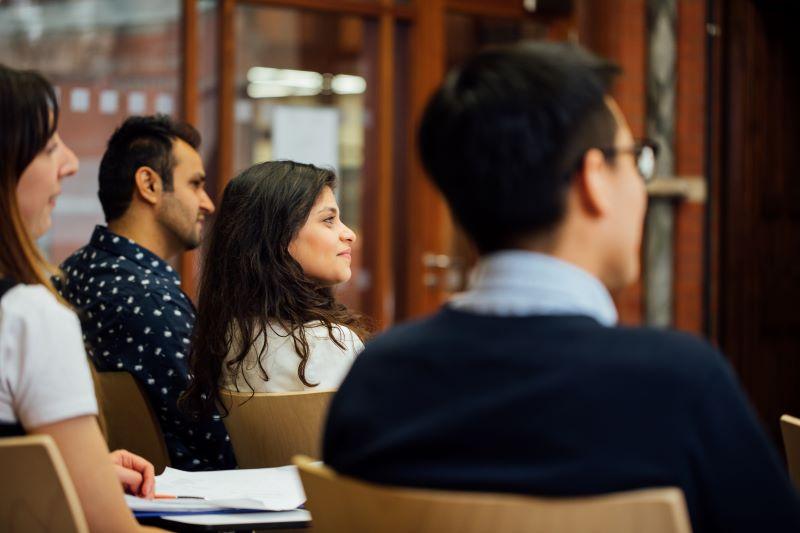 The online GCSE Maths and English workshops are being delivered weekly by Studyseed CIC, a non-profit educational support service supported by the Research Support of the School of History, Anthropology, Philosophy and Politics (HAPP). Tailored support will be offered to students who may find studying in English difficult to understand and require additional support to increase their ability to envisage their independent contribution to Northern Ireland society. After Easter, the students will be offered a weekly employability skills workshop where they will create their own CV, practice interview techniques, learn how to find job vacancies and understand the different ways of gaining work experience.
The courses complement the one-year 'Welcoming Communities' project funded by the Joseph Rowntree Charitable Trust, based in the School of History, Anthropology, Philosophy and Politics (HAPP), and steered by Dr Timofey Agarin (Lead) and Dr Drew Mikhael (Co-Investigator). This new project builds on the team's previous ESRC funded study of 'Exclusion Amid Inclusion' (EAI), which identified areas of marginalisation in Northern Ireland society and politics that they now seek to address.
For Dr Agarin, the "power-sharing logic of Northern Ireland's governance has not reduced the salience of Unionist and Nationalist identities to ensure everyone in society has equal opportunities, nor found meaningful pathways for newcomers to have their voices heard".
Working with newcomers and with local migrant and minority ethnic organisations, the team aims to build up a bank of research in this area, and gather evidence for presentation to local policy makers on ways to work towards inclusion and equality across Northern Ireland communities.
The project aims to produce tangible outcomes, including an actionable plan to enhance newcomer participation in social and economic life in the region, and a series of capacity building trainings with migrants and policymakers that will raise awareness of social inequalities for the latter and assist identifying avenues for participation for the former.
For more on the GCSE and Employability Skills programme visit this page.
To find out about the 'Welcoming Communities' project, visit this site.