Baby on campus: Juggling motherhood with a Master's
Laura Goll, MSc Psychological Science, on how balancing parenthood and studying is possible.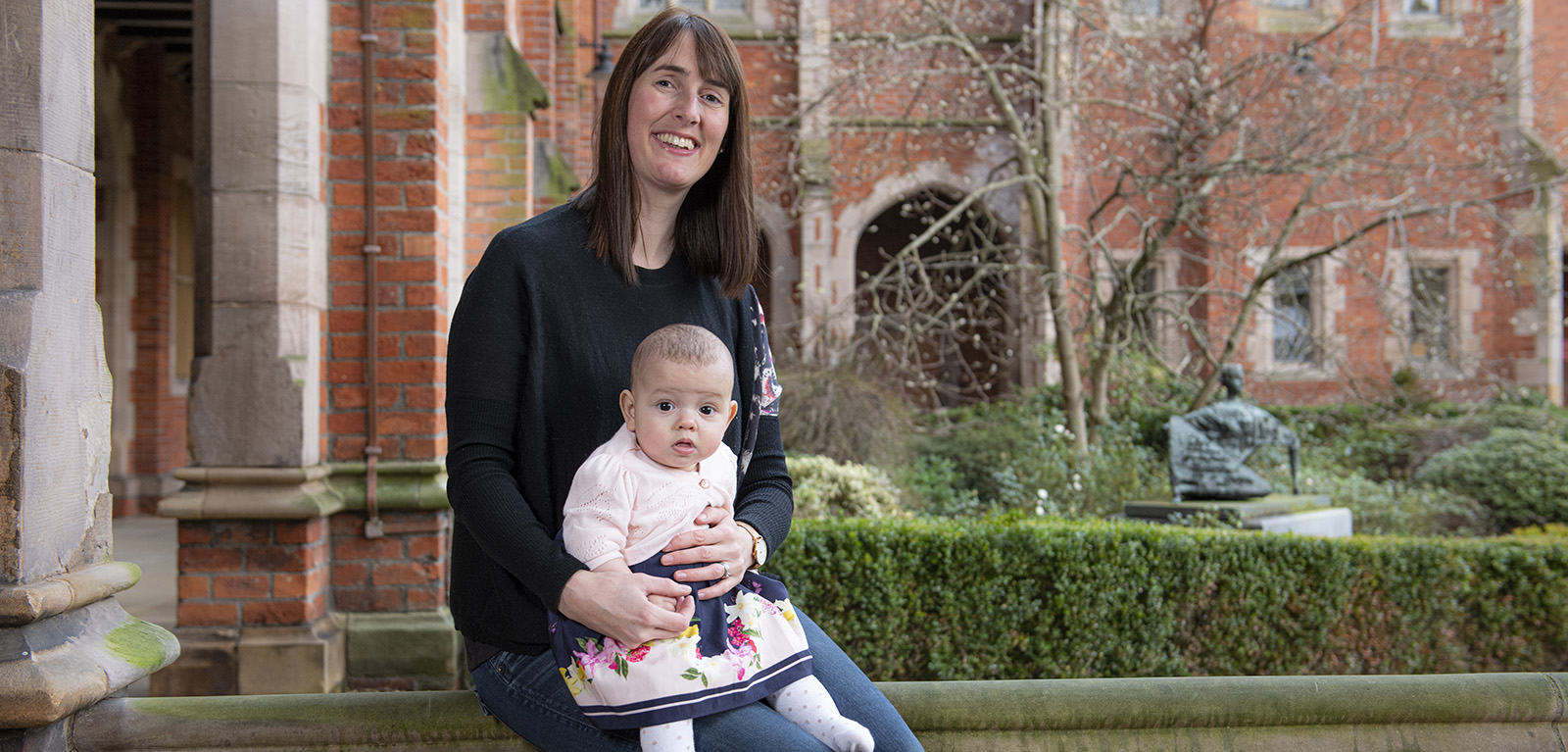 If you're a parent wanting to go back to university, it can feel like the time is never quite right. Between pregnancies and school runs, the demands on working parents often mean that studying dreams take a backseat to the realities of working and family life. However, Queen's student and mother-of-three Laura Goll, currently in her second year of a part-time MSc in Psychological Science (conversion), is proof positive that you can make it work.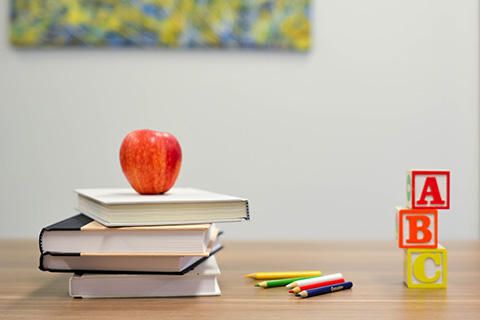 "I am a mother of three wonderful and energetic children aged three and under and have found the University most supportive both throughout my pregnancy and recently in welcoming my newborn to class – I believe she is Queen's youngest student to date! The experience of studying again at Queen's alongside juggling the responsibilities of motherhood has had its challenges, but I work hard both for my children's future and in order to make a positive difference in the lives of others," says Laura from Greenisland in Northern Ireland.
You might have to get creative to keep all your plates in the air (even if that means bringing a newborn with you to lectures) but the rewards are worth it when it comes to personal and professional development, says Laura.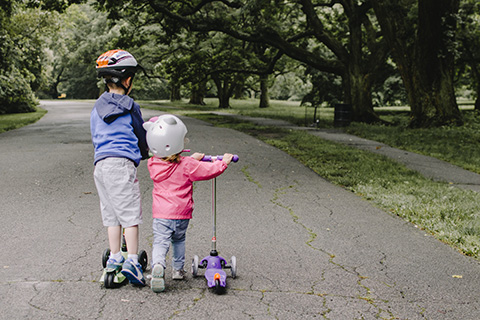 "I come from a background in teaching in both mainstream and special education and plan to use the Master's as a stepping stone into the Doctorate in Clinical Psychology, also offered by Queen's University," she says.
The experience has fuelled Laura's ambition to make a difference in the lives of young people and children. "My drive is to help young people with physical or mental health problems who are experiencing psychological distress, whether within an educational setting or elsewhere, and to research and implement therapies/ interventions to this end."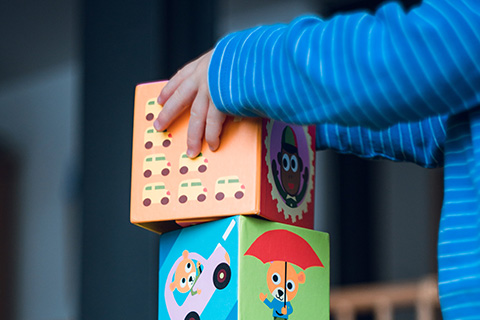 Laura adds, "The Psychological Science Master's course is a fast-paced, fascinating conversion course which enables students from various backgrounds to gain accreditation by the British Psychological Society. It includes a wide variety of modules such as core psychology, applications of psychology in the real world, research methods and statistics alongside thesis work," she says.
Discover Psychology at Queen's