Clearing 2019: Finding Last-Minute Accommodation in Belfast
Don't panic, no matter which NI uni you've enrolled to, we've got accommodation options to suit.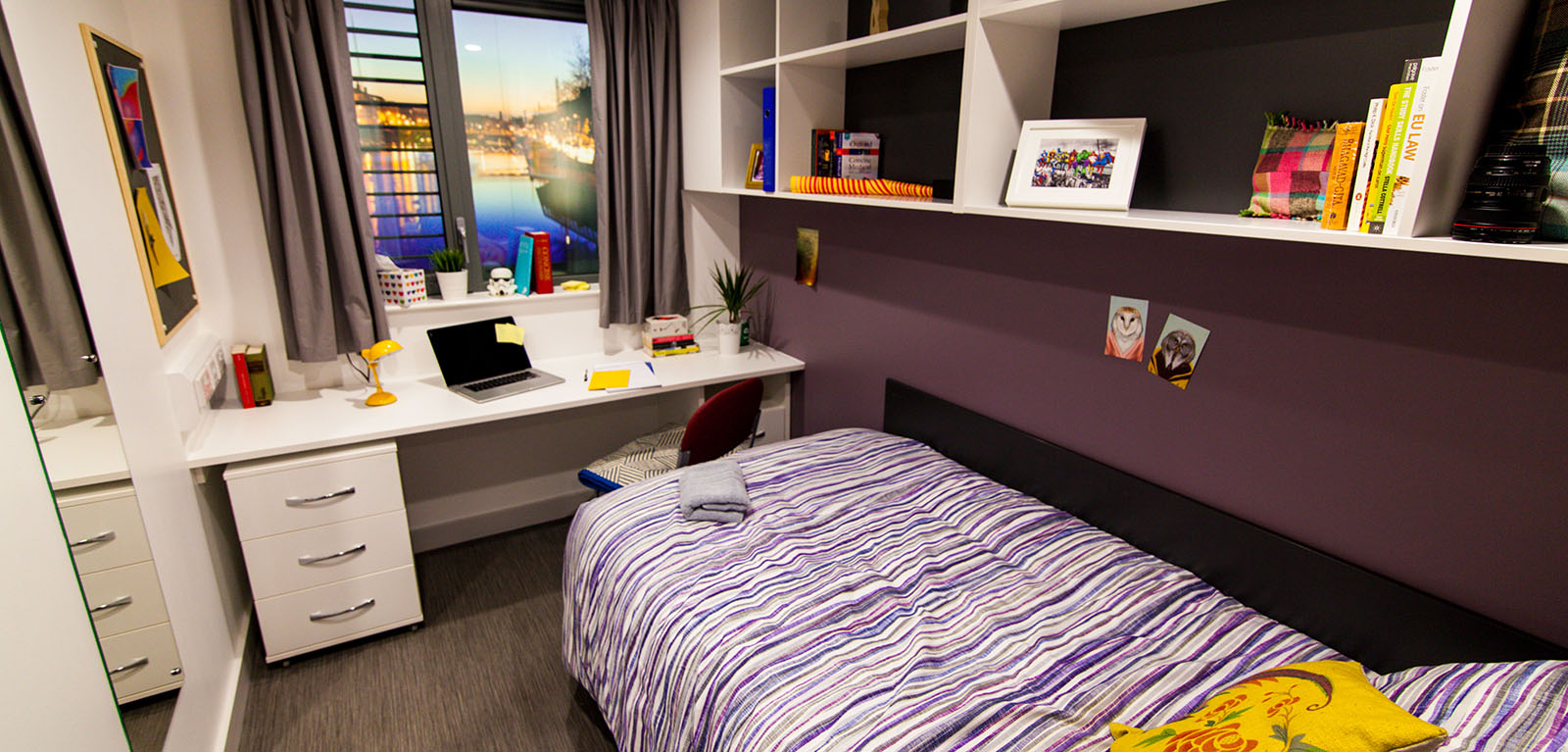 Now that you've secured a place on your course, next on your fresher's to-do list is finding quality accommodation at a decent price. If you come through Clearing, this can be especially stressful, as many of your friends will have booked their accommodations months ago.
But fear not, we've got you covered. There is still accommodation available at Queen's, and we welcome applications from students from all universities and colleges – not just those studying at Queen's.
The options range from the leafy student community at Elms BT9 on the Malone Road (formerly Elms Village) to our sleek new city centre apartments in Elms BT1 (College Avenue) and Elms BT2 (McClintock Street).
If your A-Level results change your plans – or get you thinking about the practicalities of starting university life for the first time – now is the time to act. Our Clearing team is on-hand to help you find the perfect room last-minute, so you can concentrate on looking forward to student life. You can check out all your options and apply here.
Here are just some of the benefits of living in Queen's accommodation:
1. You'll feel safe and secure
University accommodation is the perfect option for those living away from home for the first time: you have your own independence with the security of knowing that help and support is on-hand if you need it.
2. You'll be close to campus
You can easily walk to Queen's main campus from any of our Elms sites, and they are conveniently located for students at other unis and colleges too. Roll out of bed and skip across the road to Belfast Met from Elms BT1 or stroll from Elms BT9 to Stranmillis College.
3. You'll meet loads of fellow students
Our friendly student living communities are social hubs where you'll meet new friends from the moment you arrive. Living in halls will give you a chance to widen your social circle by meeting students from all over the world who are studying in Northern Ireland.
4. You'll enjoy cool lifestyle perks
When you become a resident of Queen's accommodation, you get free off-peak membership of Queen's Sport. This means you can access the fitness suite, pool and sauna at the PEC, and the on-site gym at Elms BT1. Bonus.
5. You have help when you need it
With 24/7 security and reception services, you'll be well looked after at Queen's accommodation. Whether you want to borrow a hoover or report a blocked loo, we're here to help.
6. You don't need to juggle multiple bills
Moving out of home for the first time is a big responsibility. Take the headache out of managing your money with our all-inclusive fees. Utility bills and contents insurance are all included in your rent, so there's no need to juggle standing orders.
7. You'll enjoy a ready-made social life
Dive into a packed social schedule of events and activities designed to help you settle in and make friends. From movie nights to Game of Thrones tours, our Residential Life team are the social secretaries you didn't know you needed.
8. You'll get value for money
Don't lose sleep over landlords, and rest easy knowing you're living somewhere fantastic with the best value-for-money in Belfast.
What am I waiting for? Sign me up!