10 Hours in Winterfell: Inside a Game of Thrones Tour!
When you arrive at Queen's, prepare to get your GOT nerd on and express your inner Stark., says Master's student Marissa Piccolo, from Connecticut, USA.
In the final few weeks before moving to Belfast and started at Queen's, I began watching Game of Thrones. Slow on the uptake, I know, but friends of mine will tell you I am always behind on all things pop culture and television. I figured preparing for student life in Belfast was a good time to take the plunge as I had heard it was mostly filmed in Northern Ireland (and also, so I would be able to take part in GOT-related conversations when trying to make new friends at uni!). Last week, I went on one of the Game of Thrones tours offered around Belfast to Winterfell, the home of my favourite family in the series.
Not only were we able to see the distinctive Winterfell scenery in real life, but we came away learning things I never would have guessed about all that goes into producing the series and behind the scenes. Like, did you know there is someone whose job it is just to make sure the candles used in filming stay the same height when burning between scenes?!. Here's an outline of our day, for anyone also interested in learning more about Game of Thrones in Northern Ireland. Warning: there are a few season 1 and season 2 spoilers!
1. Depart Belfast and head towards Winterfell
‌
Our journey to Westeros began around 9 am, meeting our tour guide, bus, and fellow fans in Belfast City Centre. About an hour bus ride outside the city, we were transported to the rugged scenery Winterfell is known for, and several filming locations are clustered nearby one another that we were able to visit throughout the course of the 10-hour day.
However first, we were able to drive by Titanic Studios, located in Titanic Quarter of Belfast, where much of GOT filming takes place indoors. In the parking lot across the studio, our guide pointed out a replica set of King's Landing that had been built for this season – which as expected, was very private and blocked off, however we could still see some of the castle towers peeking above the fences.
At this point, our guide Robbie revealed to us that he himself has been in Game of Thrones multiple times as an extra, notably as a soldier for Stannis Baratheon in the Battle of the Blackwater. He had even been killed in the battle not one, not two, but seven times and was resurrected as another extra soldier through the magic of television.
Throughout the tour, not only was it fascinating to see filming locations in person, but I learned much about film production techniques and everything that goes into producing Game of Thrones behind-the-scenes. From Robbie's personal experiences to the training of real ravens and costume and makeup tricks, I learned so much. Like the fact that some scenes that last only a few minutes take a whole night to film. Hearing it all made me appreciate the series even more, and understand that while fans (myself included) are always frustrated by the wait between seasons, that it is well worth it.
2. Cross the Narrow Sea and arrive at Castle Ward
We crossed the Narrow Sea, or for those with less imagination, Strangford Lough on a short 10-minute ferry from Portaferry to Strangford. Our first stop was Castle Ward, an old estate with acres of hills and wooden walkways where the Winterfell scenes are mainly filmed. We began in one of the estate's old farmyards, where fans will recognize the Winterfell tower and courtyard. It quickly becomes apparent to us on the tour that much of the Winterfell buildings we see in the series is created using CGI, also known as computer-generated imagery, copy and pasting on top of the old farm towers. It was fascinating to learn about. We also saw the grassy hills and forested walking trails that had been used in several different iconic scenes, but shot from angles. Our tour guide used pictures and videos throughout to demonstrate.
3. Stop for Lunch at The Cuan
We stopped for lunch at The Cuan, a charming restaurant in Strangford. I recommend it solely based on the homemade food and cosiness alone, but also because it has a Game of Thrones connection. Cast and crew dined here and stayed in the hotel upstairs during the filming of Winterfell. The Cuan sells mead dubbed "King's Gold" and recommended by Tyrion Lannister, and has a wooden door carved with a map of Winterfell on one of the trees that fell from the Dark Hedges (or King's Road) during a storm.
4. Meet the Direwolves
Marissa (back right) meets the furry cast!
This was my favourite part of the whole tour. After lunch and sitting in a courtyard, our tour guide told us to hang tight as we'd meet two stars of the show: two of the Direwolves! After the announcement, however, the wolves' handlers had to spend about 15 minutes setting up and decorating for their grand arrival: a turf grass carpet for them to lay on instead of the actual ground, posters with information about their social media, hand-stitched banners with their faces on them, postcards, etc. We learned about their use in the show, training, and lives post-GOT.
5. Embrace your inner Stark at Inch Abbey
‌
For the next stop we headed towards Inch Abbey, a cluster of monastic ruins not too far away where two major scenes were shot: Robb and Catelyn Stark react to news that Ned has been killed, and Robb is declared King of the North. At this stop, there were replica swords of all the major characters, Stark banners, and cloaks to dress up in – and we all happily obliged.
6. Trek through Tollymore Forest Park
‌‌
Our last stop of the day was in Tollymore Forest Park, a park at the foot of the Mourne Mountains which I hadn't been to before, but plan to go back to now to explore the many hiking trails. Our trek through the "Haunted Forest" lasted about an hour and a half, taking us deep into the woods to see some other iconic Winterfell filming locations. This is where the first scene of the entire series is shot: the discovery of the Wildling pit that has been mysteriously murdered (quite nostalgic).
Our guide told us how it took the crew 10 weeks to prepare the forest for filming – the scene is set in the wintertime, and they laid down tarps and fake snow as far as the eye could see – as well as more about how the location scouts for Game of Thrones find filming locations, which sounds like quite a fun job. At the end of the day, our guide played the first episode for the bus ride back to Belfast. I came away with new GOT trivia knowledge, and a desire to go back and re-watch some episodes. Afterwards, I brushed up on some different internet theories, before the next season comes out, and began my quest to become a Game of Thrones extra, myself. Watch this space.
Marissa Piccolo

Masters in Global Security and Borders | 1st year | Connecticut, United States of America

Hello! I am from Connecticut, USA, where I grew up and attended university. I spent a semester studying abroad in London, which in large part inspired me to pursue my Masters degree abroad. I studied political science and economics in undergrad, and am a self-confessed political junkie, having worked as a campaign manager and for my Congresswoman back home. I am passionate about learning, travel, meeting new people, and trying new things. In my free time I enjoy reading, running, and exploring around Belfast and the North Coast.

‌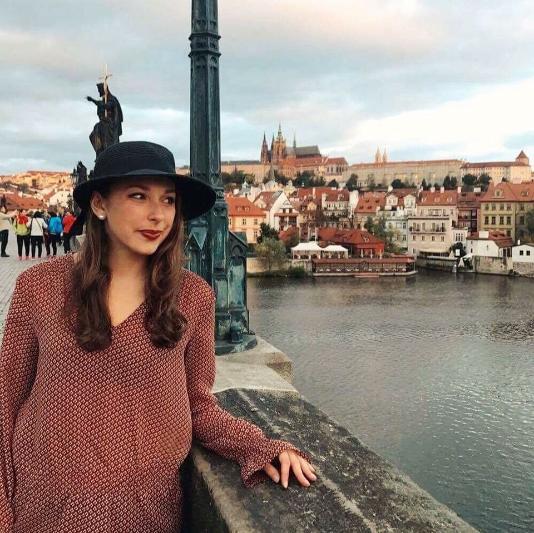 Marissa Piccolo
Student blogger, MA Global Security and Borders