5 Places in Ireland to Visit from Belfast
Summer is here (hurrah!) so there's never been a better time to get out there and explore what's on your doorstep. Here are a few places North and South of the border that I think are worth a visit this summer…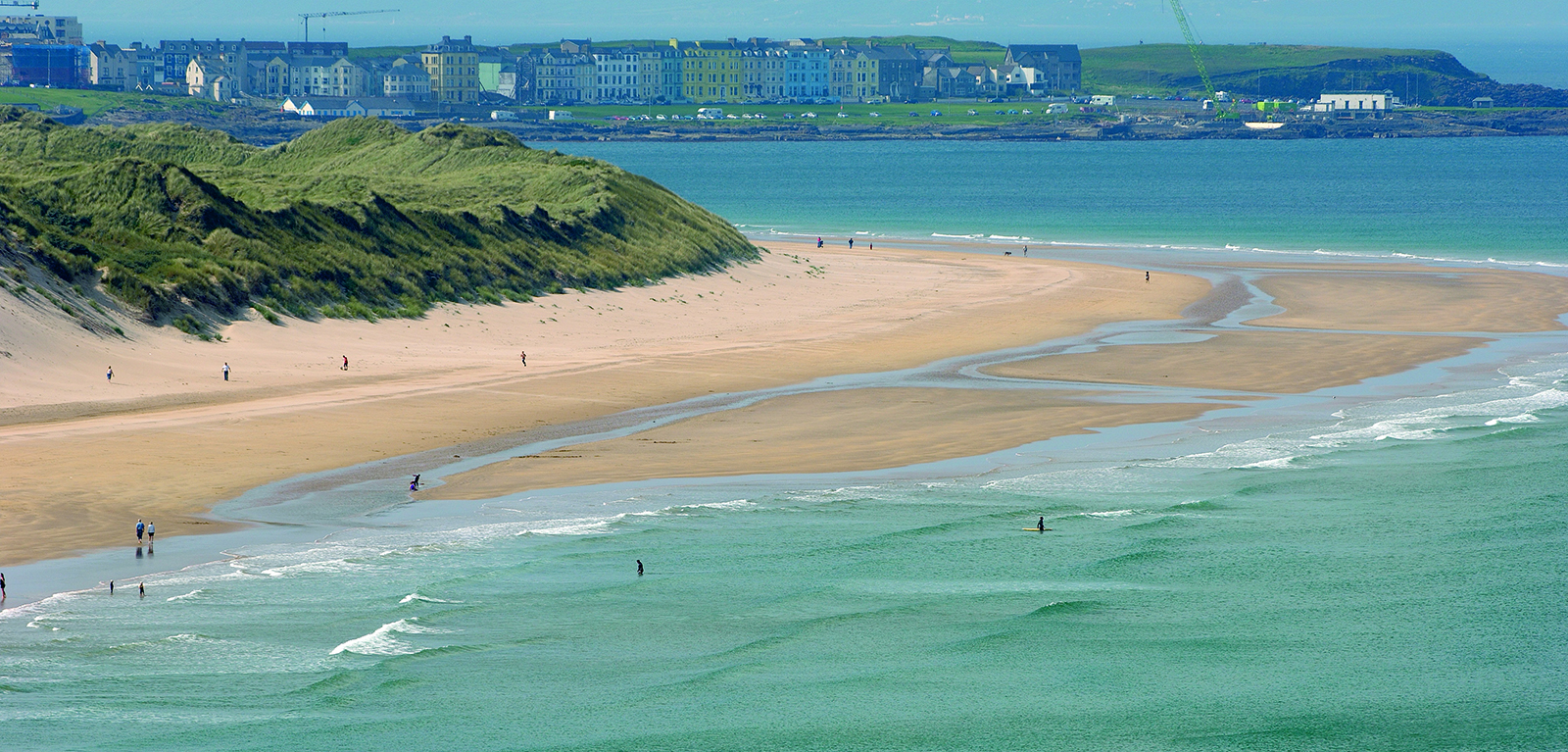 1. PORTRUSH
In a nutshell: Surfing beaches and the Giant's Causeway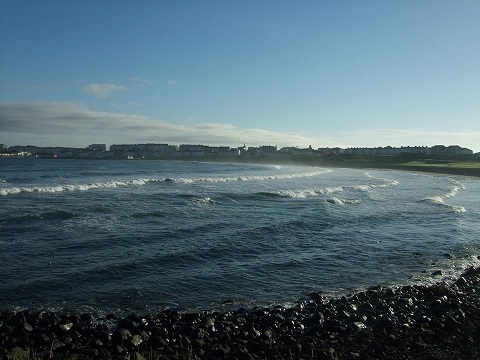 Portrush contains some of the most beautiful, clean and safe beaches in the country. And you're not limited to just one beach – there are three - East Strand, West Strand and White Rocks. In particular the East Strand is very popular with surfers and you can easily rent out a board and wetsuit and hit the waves!
They also have a harbour which is home to the RNLI Lifeboat that regularly saves many lives. Just up the road, opposite the harbour there's a small rocky region – popular for rock pooling – and The Coastal Zone which is the best place to learn about the aquatic inhabitants of the local marine environment.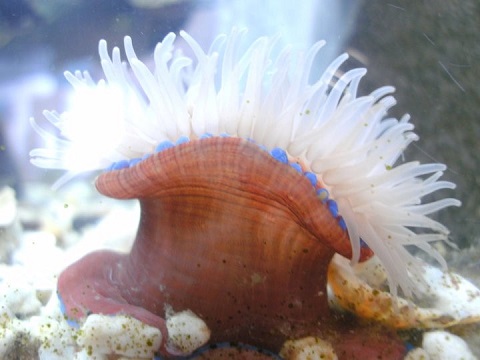 There are no shortages of places to eat – whether you want breakfast, lunch, dinner, coffee or just an ice-cream!
If you want to spend some more time in this beautiful part of the country then I would recommend taking a short bus trip to Portstewart (a smaller coastal town close to Portrush) or take a tour to see the incredibly unique Giant's Causeway.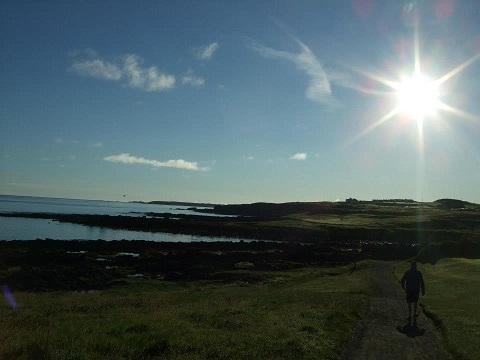 Getting here: Train from Belfast to Coleraine. Train from Coleraine to Dhu Varren (Portrush).
2. ARMAGH
In a nutshell: Cathedrals, star-gazing and Celtic heritage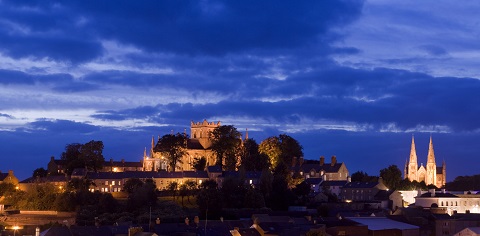 Armagh is known as The Cathedral City and rightly so as it homes two magnificent cathedrals both called (confusingly) after Saint Patrick – what are the chances! From the grounds of the cathedrals you can get an amazing view over the city but if you wish to view inside, it's best to book in advance.
The Planetarium is also well worth a visit and I really recommend going to see one of the shows they put on in their dome – it's a very enjoyable experience and they can take you through the solar system from the comfort of your seat.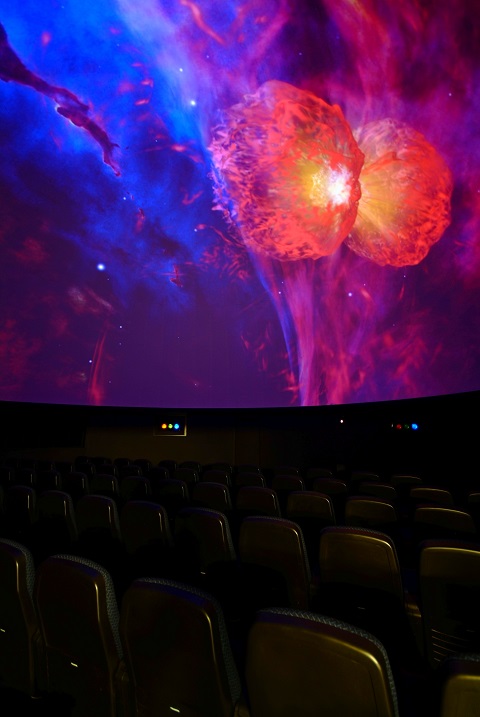 Just outside Armagh is Navan Fort (easily accessible by bus from the city) which is one of the most important archaeological sites in Ireland and where the ancient Kings of Ulster are said have ruled. You can totally immerse yourself in this Celtic experience and try your hand at some very old recipes or pick up the new skill of willow weaving.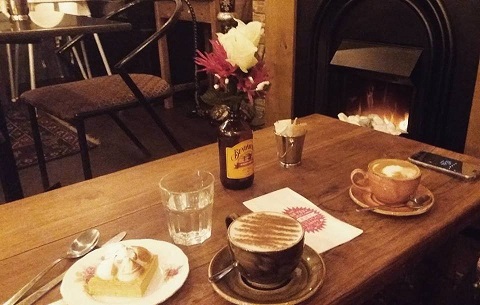 Armagh offers many places to refresh yourself but a personal favourite of mine would be the Craic'd Pot. A cute and quirky coffee house with the most delicious cakes and traybakes.
Getting here: Bus from Belfast to Armagh. If you wish to go to Navan Fort you can get a bus from Armagh.
3. NEWCASTLE
In a nutshell: Beaches and mountains (of ice-cream)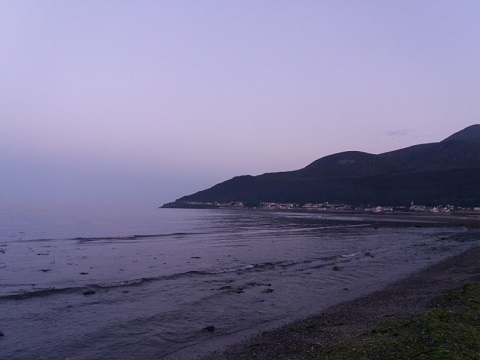 Not many places have mountains that meet the sea but Newcastle is one of the few places that does. Personally, it's one of my favourite places in Northern Ireland to visit.
You can use the day to climb the highest peak in Northern Ireland – Slieve Donard and get some totally spectacular views from the top. Or if you're not feeling the climb you can enjoy some of the walks along the coastline.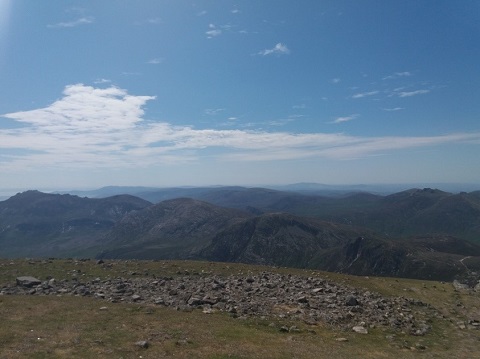 The town has some really great places to eat in and endless places to get ice-cream.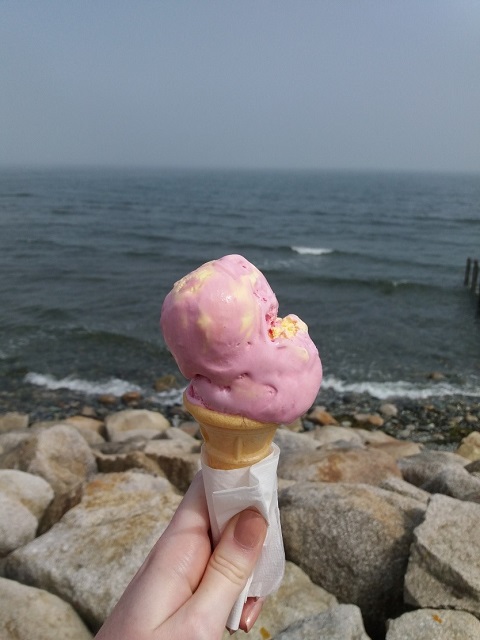 They also have some unique shops that sell work from local crafters if you want something unusual to bring home with you.
Getting here: Bus from Belfast to Newcastle.
4. TANDRAGEE
In a nutshell: Crisps and canals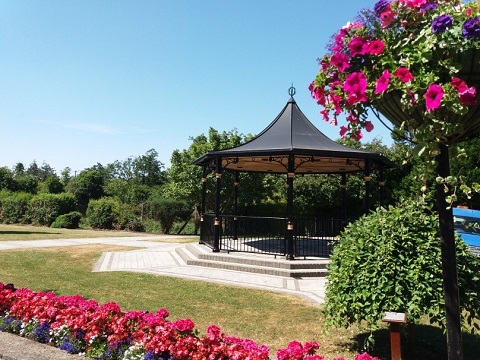 Tandragee homes Tayto Castle – the creators of the most craved-after crisps in Northern Ireland. I'm not dramatizing their popularity – I used to work with a woman whose son had immigrated to Australia and she sent boxes of Tayto Cheese and Onion halfway across the world to him!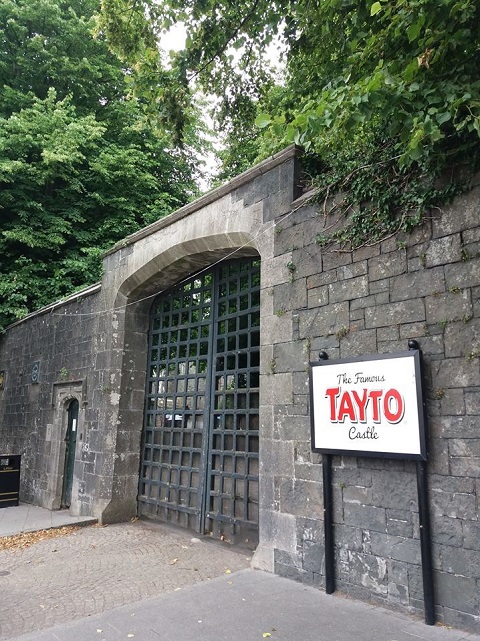 The Tayto tour is very interesting and you even get the chance to eat some of the crisps fresh (and still hot) before any of the flavouring process happens.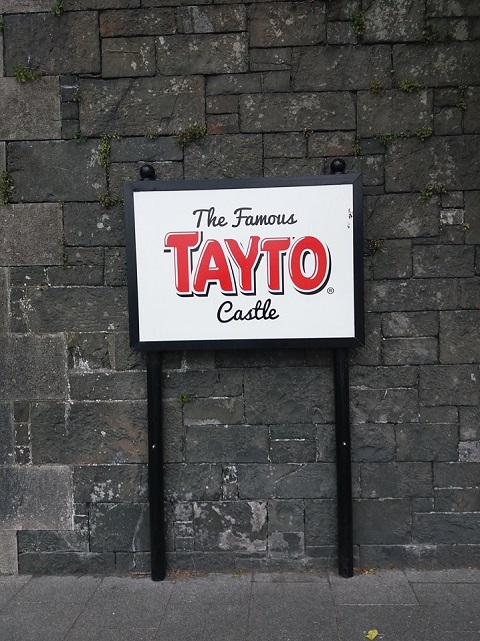 From Tandragee, take the bus across to the village Scarva which has won 'Best Kept Village and Town' awards on a number of occasions. The Towpath runs through the village and bikes are available to rent. You can cycle either towards Newry or Portadown alongside the Canal and beautiful farmland. I would also advise stopping for ice-cream in Scarva Tearooms or heading over the bridge to Sinton's if you're in need of something more substantial.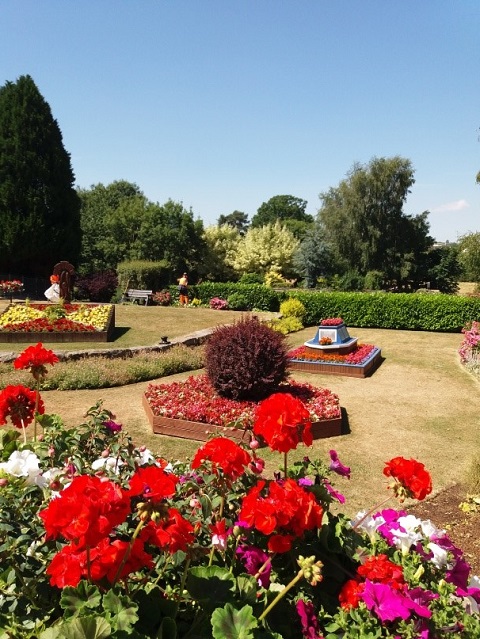 Getting here: Travel to Portadown via bus/train. Bus from Portadown to Tandragee. Bus from Tandragee to Scarva. Train from Scarva back to Portadown/Belfast.
5. DUBLIN
In a nutshell: Shopping, science and scrummy eats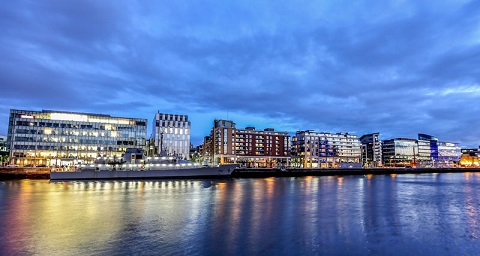 Dublin is one of my favourite cities in the whole of Europe. It's vibrant and exciting and packed with so much to do! Here are just a few of my favourite things with you…
For the shoppers... I have never been in Dublin and NOT visited Brown Thomas on Grafton Street. It's Ireland's answer to Harrods. The window displays are exquisite and I always take a trip to the top floor and treat myself to some of their fancy teas (about the only thing I can afford!).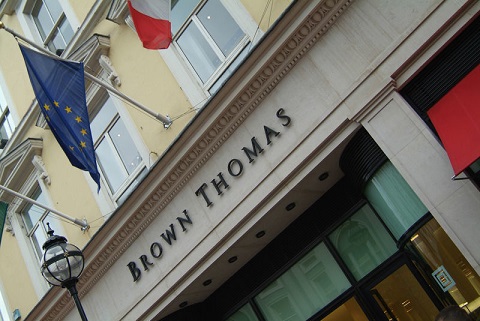 For the literature fans… there are a lot of important stops you can make for different writers and poets. Oscar Wilde definitely dominates – and even has his own memorial in Merrion Square.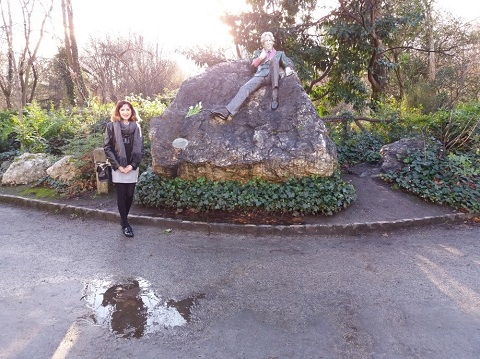 For the scientists… it's groovy and innovative and it's called the Science Gallery. Last time I was there it had an interesting exhibit on 'Doomsday' where it showed real global problems such as the spread of malaria and pollution and some 'alternative' ideas some people have had on how to deal with them.‌
For the hipsters… the most alternative food place I have ever been to (and I'm adventurous!) is Brother Hubbard North. It's tucked between the stores on Capel Street but attracts a trendy crowd. Definitely worth a visit if you want to try something unique.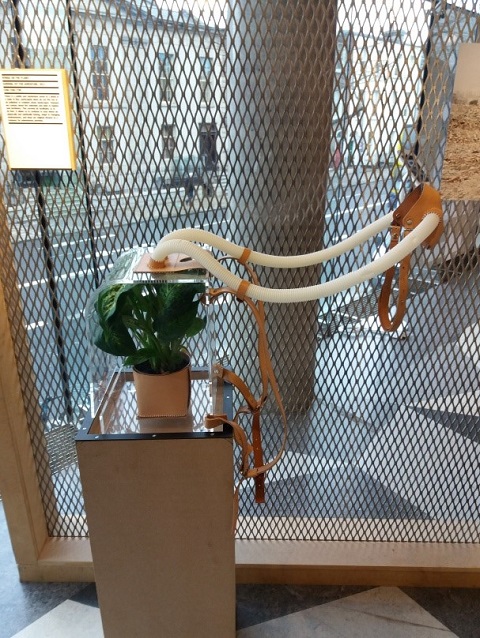 However if you're looking for some excellent food in the centre of Dublin I absolutely have to recommend Avoca. They make the best scones you will ever taste and do some magnificent lunches as well!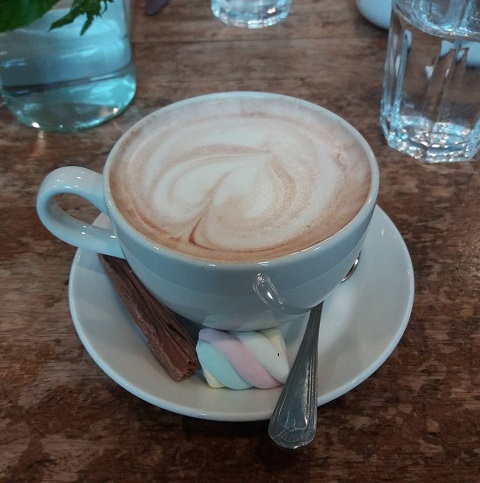 For the theatre goers… before you take your trip down to Dublin have a look at what's on in the Bord Gáis Energy Theatre. If you can make it to a daytime show you'll be able to go a lot cheaper and can go to a show for under €30 (around £27).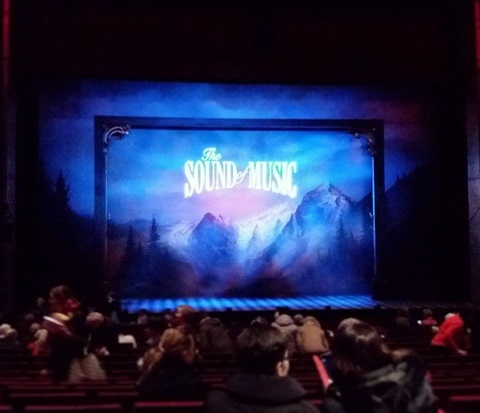 Getting here: You can get trains direct from Belfast to Dublin. Book in advance for cheaper rates!
More ideas to keep you entertained in Belfast this summer
Images courtesy of Hannah Badger, NI Tourist Board and Tourism Ireland
Hannah Badger

Human Biology | 1st year | Portadown, Northern Ireland

I'm a 20-year-old Human Biology student, commuting to Queens on a daily basis. Never known to turn down a chai latte or slice of cake. Admirer of art and theatre enthusiast. On the side I'm an amateur crafter hoping to progress to greater things. Hope you enjoy my blogs!

‌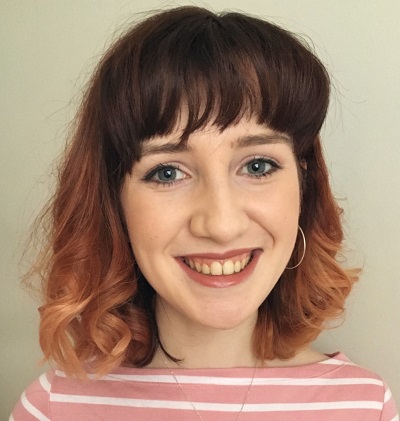 Hannah Badger
BSc (Hons) Human Biology