What's happening in Belfast – May 2022
From Ed Sheeran to Tina Turner tributes, Business Management student Claire Ford has the top picks for your Belfast social calendar this May.
Belfast is a great city full of friendly people and fun events. Once the sun comes out, for those few days each year, the city is always buzzing. Whether it's to socialise and make some new friends, get to know the city or to have a well-deserved break from studying, I recommend that you check out some of the great events happening around the city this spring. Here's my guide to what's happening in Belfast in May.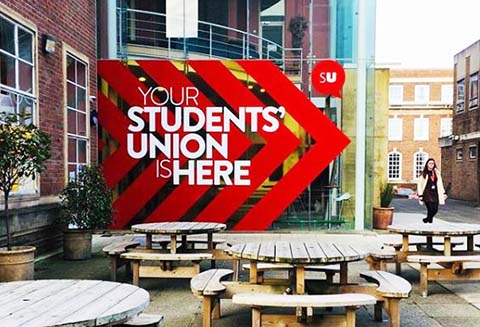 The Students' Union
The Students' Union is always my go to for events. At Queen's University, we are lucky to have such a great and active students union where there's always lots to do or see. Although the student's union is great for socialising and making friends, our student's union also offers a great range of opportunities to further our learning, careers, and network.
Personally, my favourite events are held by enterprise SU. May is exam season, but the student's union still has plenty to offer. Here's what's happening this month.
Bingo (Mondays at Speakeasy)
Virtual catch-up café. This runs 2-3pm every Tuesday. These sessions are open to all students to meet new people, chat to your Student Officers or take a break from your studying. Contact campaigns@qub.ac.uk to get involved.
Quiz (Tuesdays at Speakeasy)
Music quiz (Wednesdays at Speakeasy)
Acoustic sessions (Thursdays and Sundays at Speakeasy)
Club night (Fridays at Speakeasy)
Clubs and societies are always holding events for members. You can find a list of all societies on the students union website and see what they're up to.
Festivals
At this time of the year, I always find that Belfast hosts a range of unusual and often unheard-of festivals. Admittedly, I never paid much attention to these until I started university but since, have found that they're actually full of fun and great people; some are even free.
This month Belfast international arts festival are hosting a range of fun events. These run from the 4-15 of May and prices range from free to £45. You can head to their website (belfastinternationalartsfestival.com) to check out everything that's happening.
A few events that I think look interesting include - Skull drawings, a night of recorded music and live drawings, SWADDLE, a thought-provoking new exhibition by Dominic McKeown, and the screening of 'comfort and joy'. Many of these events are free which makes them accessible to almost everybody.
Belfast is also home to the Cathedral Quarter Arts Festival featuring everything from Kae Tempest to Mogwai, The Festival of Fools - the largest comedy ant street theatre in Ireland, and Hit the North street art event.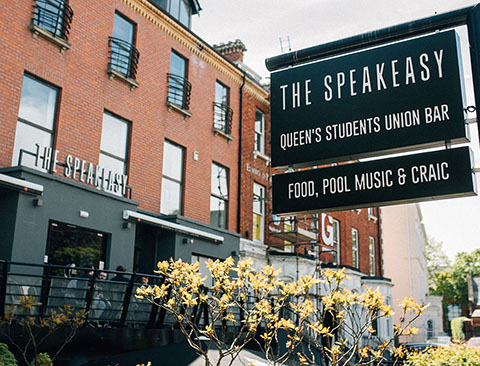 Free events
As the student loans comes to an end and many students are working less due to exam pressures, it's great to get a night out with friends 'on the cheap'. The great thing about Belfast is that there are so many free events to choose from. Have a look at this list and check out an event that interests you or even try something new.
Skull drawings. A night of recorded music and live drawings at 2 Royal Avenue, Belfast. This event is repeated on several dates throughout May. You can get tickets from the Visit Belfast Welcome Centre.
Exhibition, the people who built the Titanic. This opens daily in The Andrews Gallery and includes 123 photographs and illustrations, telling the story of Titanic Belfast. A great event for those interested in History or anyone who wants to find out more about Belfast and its past.
All the Speakeasy union bar events! Check out their social media or the student union website.
Craft NI Peter Meanley 'New Works' solo show at the craft NI gallery throughout May
Belfast Fairtrade Fair. You can visit stalls showcasing the best in Fairtrade products and produce that Belfast has to offer on the 14 of May in 2 Royal Avenue 10am to 1pm.
Music
Belfast always has a range of great music events across the city and this month is no different. Some of my favourite venues include the SSE Arena, the Boucher playing fields and the Oh Yeah music centre. Here are a few interesting shows happening in the month of May.
Altered images are playing at the Black Box on the 7 of May. Tickets are £20.
Bumper to bumper Bruce Springsteen. A dedicated Bruce Springsteen club night at the Empire music hall on the 27 of May. Tickets are £13.
Belfast music tour on the 28 of May. This is a journey across Belfast that reveals music, artists, and landscape throughout the city. The two-hour trip starts outside Oh Yeah in Gordon Street. Tickets are £17.
The Script are playing at the SSE Arena on the 14 and 15 of May. Tickets are available from the SSE Arena website.
'Now the 90s', an event at the Empire music hall on the 7 of May.
Tina Turner tribute night at the Empire music hall on the 14 and 15 of May.
Ed Sheeran live at the Boucher playing fields on the 13 of May
QUB Big Band. Queen's University's jazz ensemble directed by Steve Barnett, will play in The Black Box, on Wednesday 11 May.
Bryan Adams is playing at the SSE Arena on the 29 of May
Queen and Adam Lambert are playing at the SSE Arena on the 27 and 28 of May.
Other Events
Here's a range of other great events taking place in Belfast this month.
The 'keep calm and curry on' event on the 9 of May at the National. This allows you to experience curries from around the world with bottomless Gin Fizz cocktails from Copeland Distillery. All proceeds from ticket sales will go to the Ukraine humanitarian crisis. Tickets are £35.
Simon Armitage is holding an event at the black box on the 4 of May. Tickets are £6-7.
Ventry social always have a range of student events. They have 'broke Mondays', which is a cheap student club night every Monday and 'Craics 90' on Tuesdays.
Lucy Porter is appearing at Saint Joseph's Church for a stand-up show on the 7 of May. Tickets are £10-12.
Clifton House and Clifton tour. This is great for those who love history. It's £12.50 and happening throughout May.
Lavery's comedy club is definitely one to check out. I first went to one of their events last month and it was absolutely hilarious and overall, a brilliant night. This runs every Wednesday and Thursday night, and you can purchase tickets from their website.
There's always plenty happening throughout Belfast. My two favourite places for finding out what to do in and around the city is social media (I always follow local hotspots such as the Students' Union and Ventry social) and the Visit Belfast website as they have a dedicated events page.
Find out more
Claire Ford

Business Management with Placement Year | Undergraduate Student | Belfast, UK

I'm a 21-year-old based in Belfast. I have always had a passion for business and entrepreneurship which led me to business management at Queen's University. Alongside my studies I am an entrepreneur, content creator and blogger.