How cooking and baking can overcome lockdown anxiety
MA student Shuk Kuen Yau ('Yumi') from Hong Kong on how she's hitting the kitchen to cope with lockdown.
With extra spare time during the lockdown, it's good to find a hobby which you can do at home. Cooking and baking are definitely some of favourite hobbies and whipping up treats in the kitchen not only results in delicious food and improves my culinary skills, but it also benefits my mental health. In fact, there is research to show cooking is a therapeutic method to ease anxiety and depression. So, I like cooking and baking if I ever feel blue or dull.
Yumi has been whipping up a storm in the kitchen
Here are some reasons why I recommend cooking and baking during the pandemic:
1. It's a meditative process
To learn to make a new recipe and follow each step correctly, you need to pay 100% attention. When you do a simple but repetitive step, your panic mode slows down and you enter a meditative world. Rubbing flour and whisking eggs are my favourite actions in the cooking process, where I throw away the negative emotion and space in the mind. Just concentrating on what you are doing in that moment.
2. It inspires creativity
Some psychologists have stated that there is an intimate connection between creative expression and human wellbeing. Experimenting with recipes and adding tweaks to food to make it look beautiful, gives you a sense of achievement. You can feel inspired and gain self-confidence at the same time.
3. It stimulates your senses
There are different senses experienced and stimulated through the cooking process. The feel of rubbing flour, the sound of whisking eggs, the smell of cooking food, the look and taste of the final product. All the sensory experiences stimulate the brain and release endorphins which make us happy.
Yumi's bread rolls
4. It improves relationships
You can invite your flatmates to participate in the cooking process. This is a good way to build up your relationship with others and to collaborate together. Or you can share your culinary creations and make someone else smile. So, if you have time or feel bored at home, just go find some recipes and grab the ingredients to start your cooking journey.
Another culinary creation
More inspiration to keep you entertained during lockdown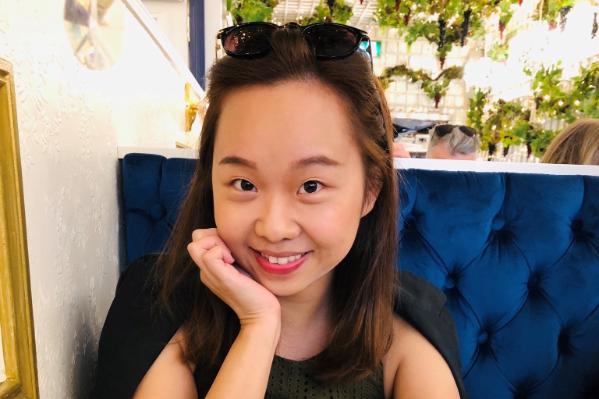 Shuk Kuen Yau, MA Media & Broadcast