My experience of lockdown in Elms Village
Lockdown can be challenging wherever you are, but the leafy green space around Elms Village provides plenty of walks on your doorstep, says Sneha Parajuli
Living indoors can get really tiring and frustrating during times like these. Here are some of the great spots you can go to stretch your legs or sunbath during lockdown (maintaining social distancing of course) if you live around Elms Village.
Botanic Gardens / Queen's University Belfast
Duration from Elms: 20 minutes
Nothing is more relaxing than walking around a beautiful garden full of greenery on a sunny day. During lockdown, a short walk to Botanic Gardens on a bright day can be really comforting. It can also be really great for some photography sessions. Since, Queen's Lanyon Building is located near Botanic, you can also walk around our own beautiful university. Trust me, there are amazing photo spots and the university looks mesmerising in sunny days!
Lisburn Road
Duration: 25 minutes from Elms
I am sure most of you have walked past Lisburn Road every time you go for groceries at Tesco. But there is much more to see in Lisburn Road than that. If you go beyond Tesco, just after around 10 minutes' walk, you will come across Drumglass Park where you can stay for sunbathing or even take your yoga mat and exercise for a while.
Malone Road
Duration: 20 minutes from Elms
Malone Road is one place I never thought to explore. We live in Elms Village which is located in Malone Road, however, I had never gone walking past Elms Village. Recently, I decided to check out the roads around Malone road and I think I made a good decision. The road is really quiet and calming. Filled with greenery and very less people passing by, I would say it's a great place to run and burn your calories as well as stroll around listening to some music.
Lagan Meadows
Duration: 40 minutes from Elms
Lagan Meadows is another place I had never discovered before. Thanks to the lockdown I got to know this place. It's a huge beautiful local nature reserve with varied wildlife habitats. You can see cows grazing in the green field which is a rare sight in the city centre. Note: I'd recommend good walking shoes, ones that you wouldn't mind getting covered in mud.
More student experiences of lockdown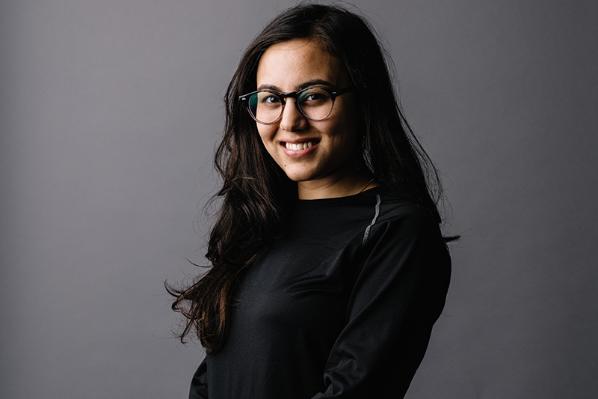 Sneha Parajuli, Nepal
MSc Business Analytics