Malaysian Students' Food Shopping Guide
Missing Malaysian dishes? Can't get traditional spices and sauces at Tesco? Fear not, food aficionados! There are some great Asian grocery stores and supermarkets in Belfast that will be able to satisfy your craving for Malaysian cuisine.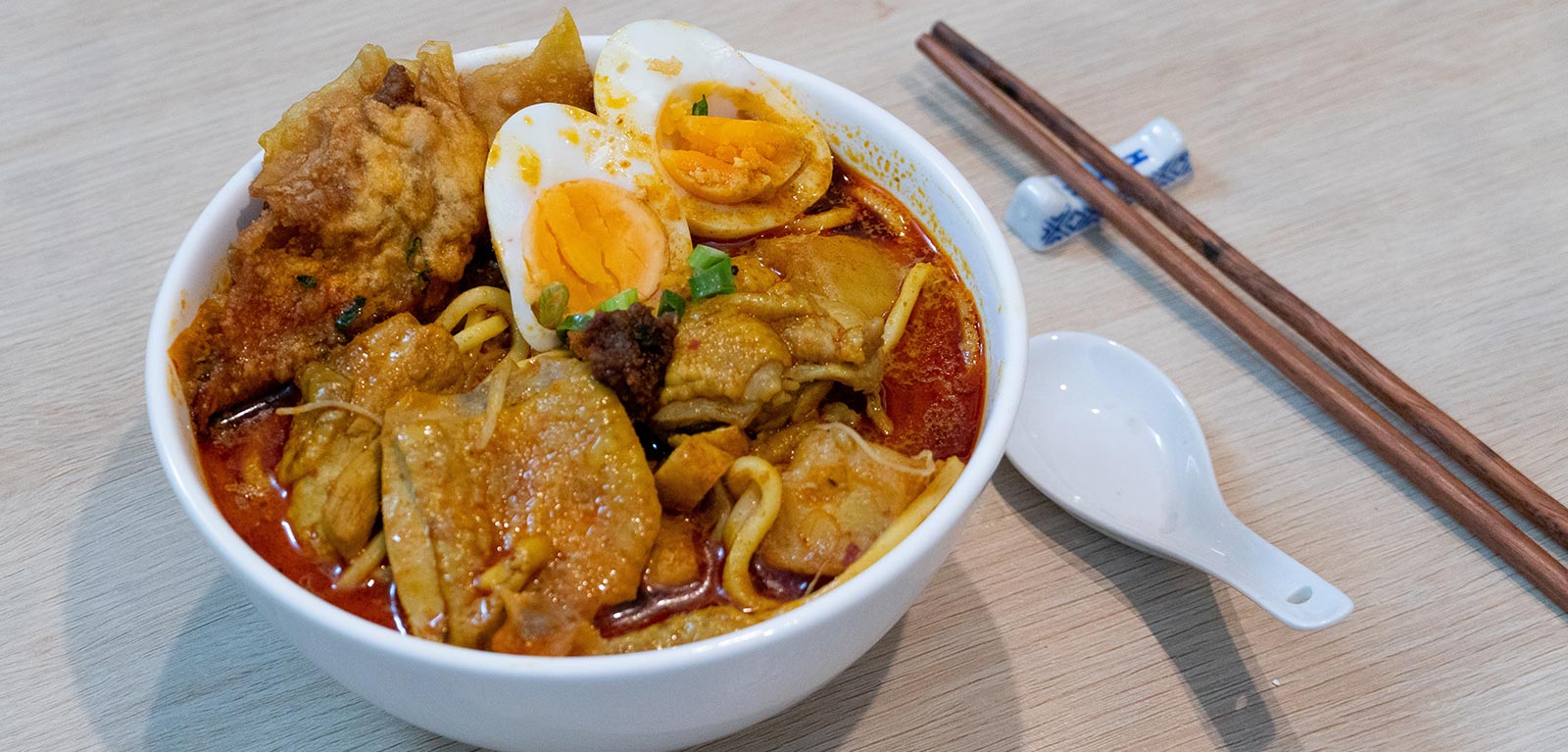 There are three grocery stores located close to each other in Donegall Pass, which I will always pass by on my way to the university. I find their location to be very convenient because it's easy to get needed items while on my way back home after class.
Hui Bai Jia Oriental Mart
It takes a 9-minute walk from Queen's Accommodation Elms BT2 and a 14-minute walk from Queen's Accommodation Elms BT1.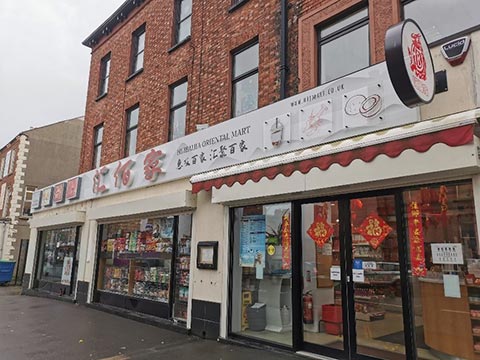 The store sells a range of goods, including kitchenware and fresh products. The extensive assortment of Asian snacks, drinks, and the instant ramen section are the store's highlights.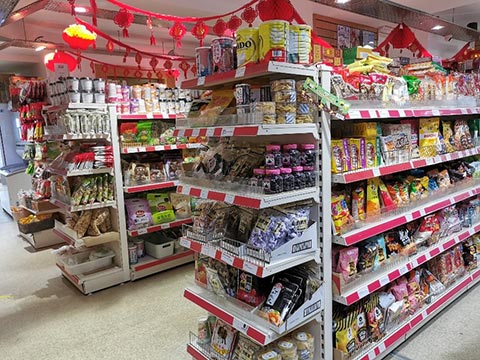 It is an excellent spot to go if you are yearning for Malaysian traditional cuisine because it offers a range of pastes such as curry paste and chicken rice paste. I used to get a bottle of Nin Jiom Pei Pa Koa here since it works wonders for sore throats.
You can shop in-store or online at https://www.hbjmart.co.uk/.
Lee Foods Oriental Supermarket
You can reach there in 9 minutes by walking from Queen's Accommodation Elms BT2 and 17 minutes from Queen's Accommodation Elms BT1.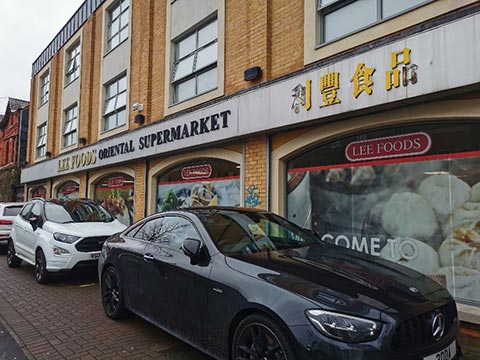 Lee Foods
The supermarket is big, nice and clean, and it offers a variety of noodles, an enormous selection of herbs and spices, sauces, and condiments, a sizable frozen section, as well as a wide variety of fresh vegetables and housewares. There are numerous difficult-to-find items, like salted eggs, Chinese rice wine, and soft tofu. To celebrate Chinese New Year, my friend and I got ingredients for a hotpot here.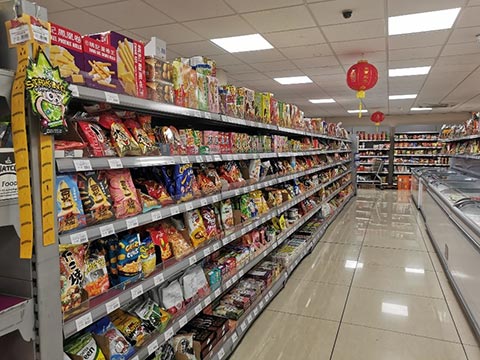 Lee Foods aisles
E Kou Xian
The store is situated next to Lee Foods Oriental Supermarket. A variety of fresh seafood and meats, frozen goods, noodles, rice, snacks and beverages are available, along with a wide selection of Asian condiments.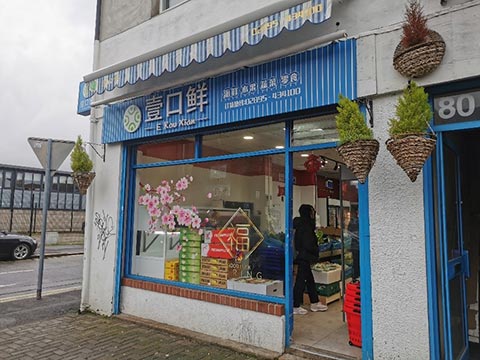 E Kou Xian exterior
Additionally, it provides an abundance of cooking ingredients for other Asian cuisines. I often grab kimchi and Japanese curry paste from the store. I would recommend grabbing a packet of crab sticks since they are incredibly good.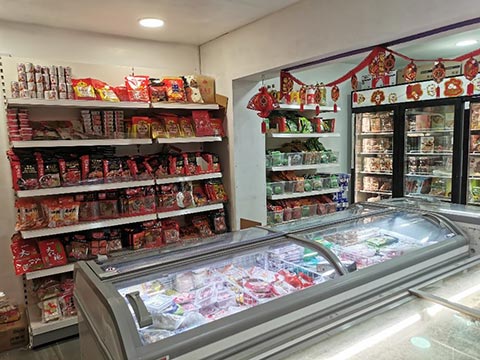 X Kou Xian interior
Remember to request a 5% student discount when you pay. The shop also allows customers to shop online. (https://www.ekouxian.com/#!/)
Asia Supermarket
Asia Supermarket Belfast is another fantastic place to bring your shopping bags. In contrast to the Asian grocery stores or supermarkets mentioned above, Asia Supermarket Belfast is located at 40 Ormeau Embankment, which is fairly far from the Queen's Accommodations and the university.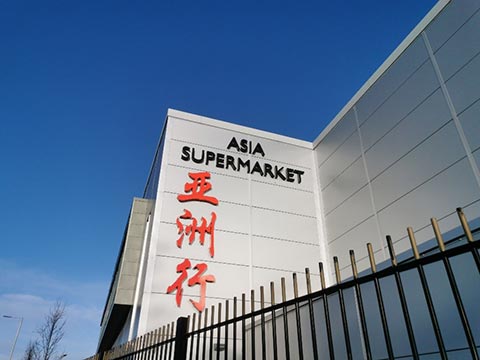 Asia Supermarket
It is a paradise for Asian foodies despite being the furthest away among Asian grocery stores or supermarkets. It provides a wide variety of spices, sauces, rice, noodles, and other ingredients required to prepare a delectable Chinese feast. Food containers, cutlery, and cooking utensils are also available. I was thrilled to find that they sell Hokkien Mee paste and rendang paste there!
Asia Supermarket regularly holds food-tasting events to promote food that is on sale.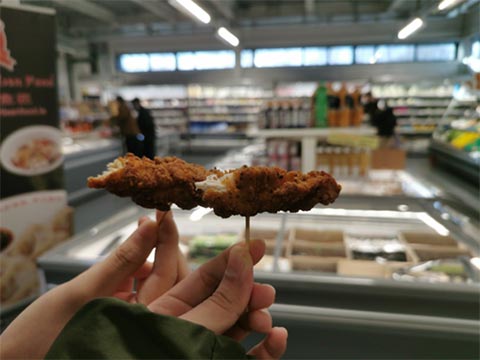 Chicken samples at Asia Supermarket
The café upstairs offers a variety of foods if you're feeling hungry after shopping.

Wrap from the Asia Supermarket
There is a 29-minute walk from Queen's Accommodation Elms BT2 and a 33-minute walk from Queen's Accommodation Elms BT1. You may also take a bus there and then walk for a few minutes. Alternatively, you can join the trip to the supermarket organised by the Queen's Accommodation for £2.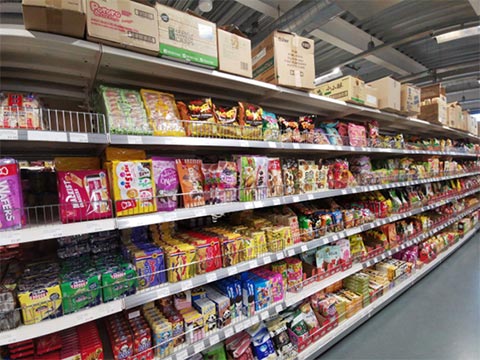 Lots of great snacks at Asia Supermarket
Making your meal is a great way to save money when studying abroad. These Asian grocery stores or supermarkets are fantastic places to purchase the ingredients needed for preparing your meals from scratch.
Find out more
More blogs about food
More blogs from Malaysian Students
Yi Teng

LLB Law | Undergraduate Student | Malaysia

My name is Yi Teng, and I am in my final year of LLB Law. I am from Malaysia and am currently residing at Queen's Accommodation BT2. I found Belfast to be a pleasant place to stay and explore, and the sky and surroundings are usually photogenic. I have taken Spanish beginner lessons offered by the Language Centre since I am eager to learn a new language here. I like to create videos, watch dramas, and listen to music in my spare time. Despite that I am a novice blogger, I hope my posts may benefit others by providing illumination!