Queen's wasn't my first choice, but I know I ended up in the right place!
Sarah had her heart set on staying close to home and studying Medicine in Galway but life had other plans. Hear for her about her very honest experience and how she knows now that Queen's was the right choice.
This time last year, if you had told me I would be studying at Queen's University Belfast, the idea would have terrified me.
I never thought I would be brave enough to move to a brand-new place that I had never been before, where I knew nobody and begin a new chapter of my life there.
I wanted to stay close to home
Queen's had always been my very last resort, which meant I had a few preferences before moving seven hours away from home to study. I had my heart set on studying Medicine in Galway, the closest university to my home.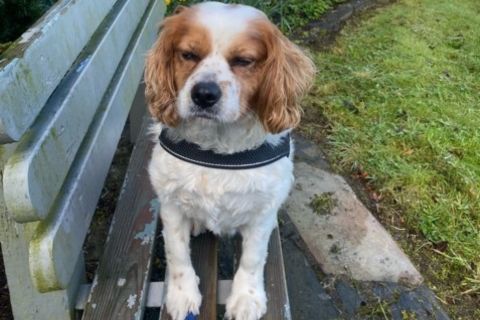 My dog Theo - it's hard to leave him behind when I'm his favourite!
I deferred but still wasn't happy with my offer
Unfortunately, or maybe fortunately, plans don't always work out. I finished school in June 2021, and was unhappy with what course I had been offered in the CAO. I had Belfast as a backup option for Biomedical Science, but I decided to defer it as I was unsure of moving so far away from home and I wanted to give Medicine another shot before taking Biomed.
I took a year out to learn to drive, work in a new job and, most importantly, study for the HPAT, but the following September, I found myself unhappy with my offer yet again.
I nervously accepted my Queen's offer
I nervously decided to accept my Queen's offer. I had already taken a year out, and although I was not thrilled with where I was going and the course was not my ideal option, I knew it was time for me to advance with my studies.
It wasn't an easy thing for me to do, but I tried to reassure myself that everything would work out.
Moving away was bittersweet
The best emotion to describe how I felt was bittersweet, I was so fortunate to be given this opportunity, but at the same time, leaving my home, my family, my boyfriend, my friends and my dog was an extremely hard thing to do.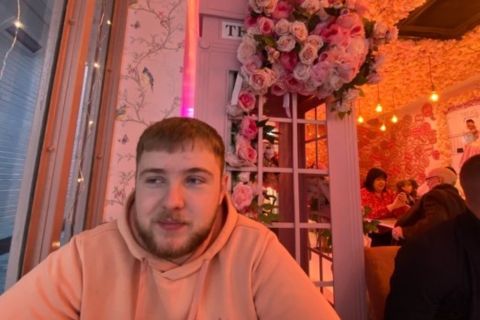 My boyfriend in Dilly and Dolly's...nice decor, poor coffee! Don't forget that your family and friends will visit!
My mum, dad and I drove to Belfast the Saturday before I started and for the first hour of the journey, all that could be heard was crying; they were just as upset as I was, which didn't help.
It was a struggle at the start...
Like many students I struggled with the various changes that accompanied university when I first started. The first few months were probably the loneliest time of my life. This, of course, made me question if I had done the right thing.
Being an outgoing person, I really struggled with not knowing many people. I wasn't happy in my flat, but slowly began to make good friends on my course, one of whom mentioned having a spare room in her flat. I requested to move and was accepted!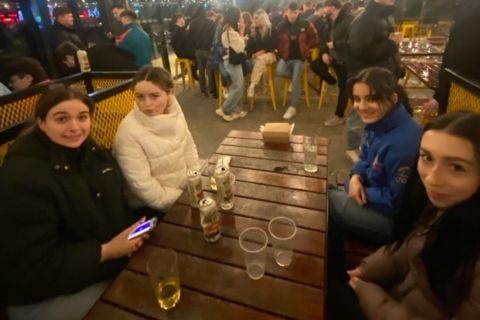 My housemates and I enjoying a quiet one at the SU
...then everything started to fall into place
Once I moved flat, everything started to fall into place for me. I have so many friends in Belfast now; from my flat mates to my course mates and I also started a part-time job in the Students' Union where my colleagues soon became friends. Now, people I know who have lived in Belfast their whole lives often comment that I know more people there than they do!
Belfast is a beautiful city
Queen's is an amazing university and even though my course can be challenging at times, I do really enjoy it. Belfast is also a beautiful city. As a major foodie I love getting to explore the incredible coffee shops at the weekend.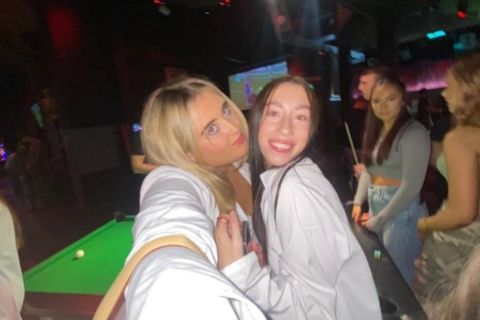 My biomed buddy Abbie, also my housemate, and I, at the biomed society pub crawl
I'm glad I pushed myself!
However, the main reason I am glad I came to Queen's is because I pushed myself. Being far away from home gets tough sometimes, but it also has its advantages.
It has given me the opportunity to build a new life for myself, to experience a new city, broaden my academic horizons and make amazing friends.
If I'd stayed in Galway, I never would have got any of those opportunities, and I would never have had to move outside my comfort zone, away from everything and everyone I knew. I know I will be forever grateful for taking the chance and moving to Queen's.
Find out more
Sarah Geraghty

Biomedical Science | Undergraduate Student | Galway, Ireland

My name is Sarah Geraghty! I am a first year Biomedical Science student from Galway. I'm 21 and I feel like I have a lot to offer in the line of advice because I realize that a lot of people have a hard time settling in and making friends in university and that the expectations of "university life" don't always meet reality for many students.

I live in Queen's Accommodation, in Elms BT9, and I really love it there and never want to leave. I am in the Biomedical Science society, and I really enjoy it. I also work 4 hours a week in Spar in the Studens't Union, which really doesn't feel like work to me as I've got to know so many people.