Supercharge your Social Life in Belfast!
Belfast is a city of bustling streets, a vibrant atmosphere, ever changing weather and endless places to explore. Hear some ideas to get you out and about from Marketing postgrad Rosa.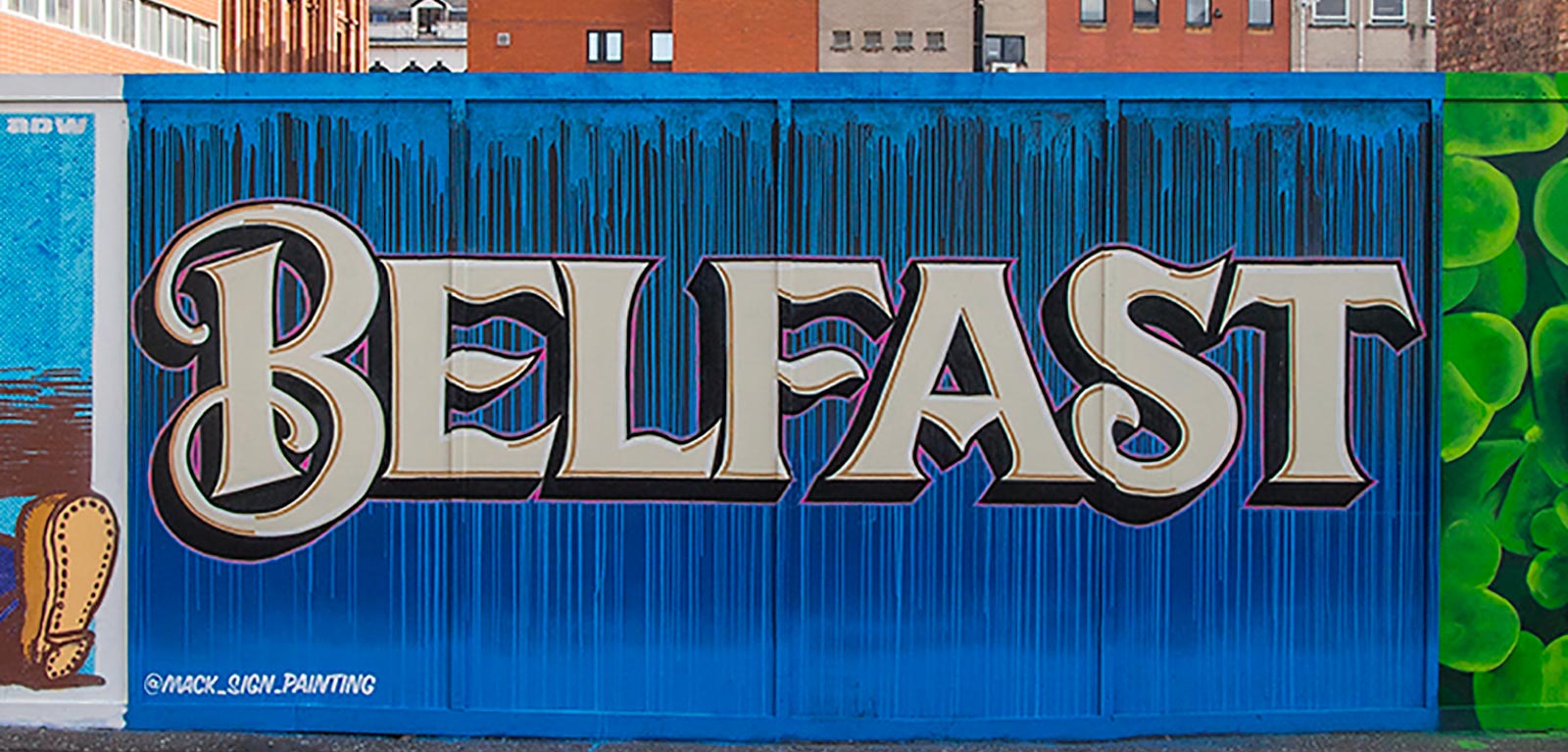 Often students feel pressured to enjoy the stereotypical student life of partying and spending time in local bars. Your social life as a student should be enjoyable for you and not others, so spend your free time at university doing something you love.
Your time at university is short and social life is a big part of that, so make it count by making it yours!
The benefits to having an active social life are endless. It can help reduce stress, increase happiness and give you more opportunities to meet new people. And whether your idea of a good social life is being around fifteen people or one, it's important to have that social down time throughout the stresses of everyday life.
So, with that, here is a range of social activities available here in Belfast.
Try your hand at mini golf
Embrace your inner Olympian with the fun mini golfing sites available in Belfast. It might not be the most technical form of the sport, but it's certainly enjoyable, and a good way to spend an afternoon with friends.
An ever-popular choice among all age groups is The Lost City Adventure Golf, located in Cityside Retail Park. Simply find a time slot that suits you using their effortless online booking system.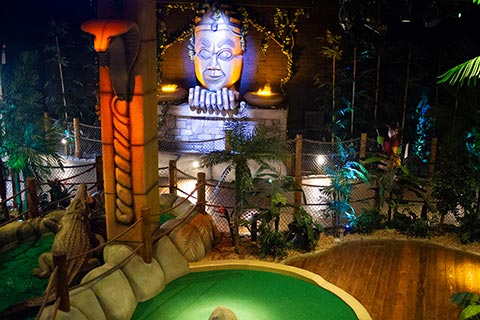 Lost City Adventure Golf
And most mini golf sites in Belfast are indoors, meaning it's a suitable activity to plan regardless of the interchangeable Northern Irish weather!
May the best golfer win…
Visit some of our great independent coffee shops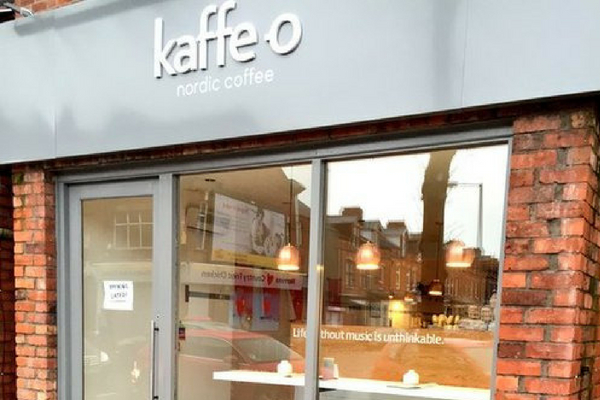 Kaffe O, Botanic Avenue
Can you really create a list of best social activities in Belfast without including the city's remarkable coffee culture? For all coffee lovers out there, exploring local coffee shops is a great way to catch up with friends while having some amazing coffee. And your supporting local businesses in the process, so it's a win-win all round!
Some amazing independent coffee shops located not far from Queen's are;
Kaffe O, Botanic.
5A Coffee, Stranmillis.
First Avenue Coffee Company
Aleksander's Bakery
Established Coffee
The opportunities of indie coffee shops are endless, so why not make a list of independent coffee shops to try with friends throughout the summer- you may just find your new go-to!
Check out a live gig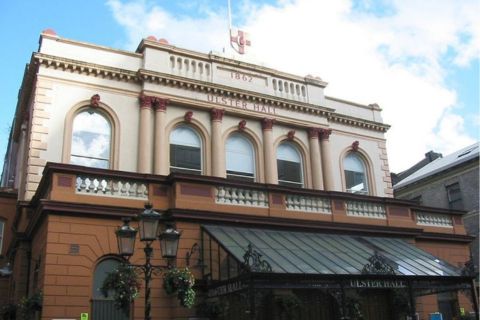 Ulster Hall, Bedford Street
There's nothing quite like attending a live gig. Seeing the artist in person, the thrill of the lights, the excitement leading up to the event- it's something we missed out on during Covid, and a feeling that's hard to replicate.
Now gigs are back and better than ever, the music scene in Belfast is bustling, however like most other organisations post-Covid, many artists (specifically independent, local musicians) require our support more than ever before.
Attending gigs isn't the only one to support our local artists- but it is the most helpful, and most enjoyable!
Keep an eye on local artists playing venues across Belfast, such as the Oh Yeah Music Centre, located in Gordon Street, or the Ulster Hall in Gordon Street.
Do your bit by volunteering
Volunteering may not be the first thing that springs to mind when thinking of social activities, but it's actually one of the most sociable events you could partake in.
The voluntary possibilities in Belfast are wide and various. By committing time to an organisation to selflessly help the community, it will undoubtedly benefit that organisation more than you will ever know. It's an amazing way to get introduced to new people, and may be the beginning of some lifelong connections!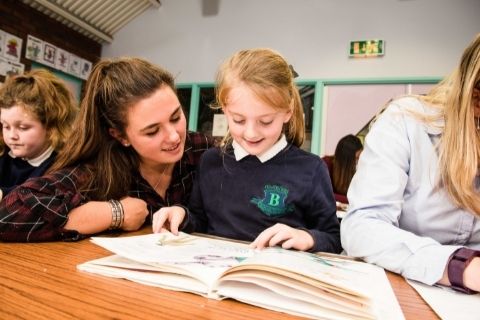 Volunteer at a homework club with the SU
The list of organisations below are just a few resources to help you get started with your volunteering journey.
Get in some physical activities
Last but not least, exercise is a great way to catch up with friends, meet new people all while maintaining your own physical and mental health. This could include;
Walking- There are so many beautiful scenic routes to take in Belfast and beyond. Catch up with a friend after class for a chat and take in the beautiful scenery NI has to offer. Some options include Botanic Gardens, Divis Mountain, Colin Glen Park, or the Stormont Estate.
Pilates\Yoga- Pilates and yoga have risen in popularity in recent years, with more people becoming aware of the various health benefits they have to offer. And you don't have to be an expert to begin your pilates or yoga journey, there are often various beginners' group sessions available to book at a time that suits you.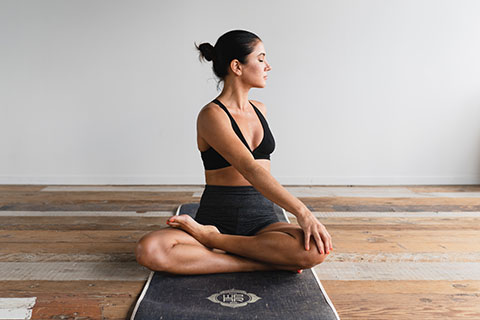 Improve your flexibility with some yoga
Gym- Many people are determined to begin attending gym classes, but are unable to find the confidence to go alone. Why not ask a friend to start your journey together- the experience will be tough, but it will certainly be enjoyable! If you live in Queen's accommodation you'll also be able to take advantage of free off-peak gym access!
So there you have it, something for everything!
Find out more
Nightlife and Music in Belfast
Things to do outdoors and sports in Belfast
Rosa Hasson

MSc Marketing student | Postgraduate Student | Northern Ireland

My name is Rosa Hasson, I'm currently a MSC Marketing student at QUB. I graduated with a BA Hons in Journalism in 2022, and since then I have definitely kept my love of writing and content creation alive through my internships, university work and freelance writing. When I'm not working or studying I love listening to new music, trying new coffee places or getting inspiration for any upcoming city breaks!