The BEST Coffee Shops in Belfast
Belfast has so many great local coffee shops making it easy to support small! Here Hannah has compiled a list of a few of her favourites.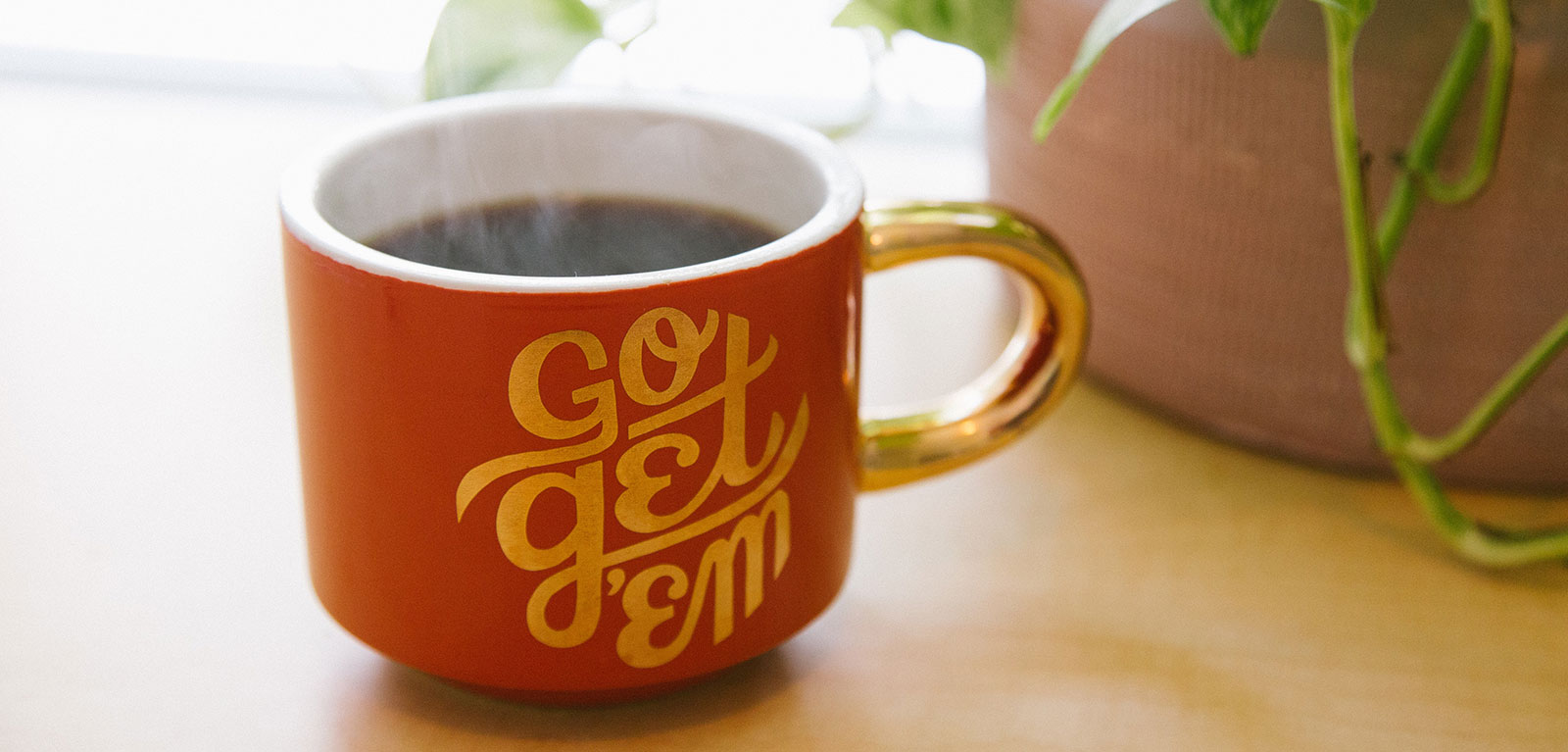 I have judged them based on how good their coffee is (obviously), how reasonable their prices are, how close they are situated to Queen's and then finally, how aesthetic they are. I mean have you really found a good coffee shop if you didn't share it on Instagram!?
Clements (Botanic, One Elmwood)
First up is local coffee chain, Clements. There are a few Clements about Belfast but the most convenient locations to Queen's would have to be the shop on Botanic Avenue and the new shop in One Elmwood. These shops are both about a 5-minute walk from Queen's and are great to do a wee bit of studying in!
There's no doubt that Clements do good coffee, I think of them as a reliable, safe place to get a great latte. Not to forget their amazing selection of coffee syrups too, my favourite is definitely the honeycomb! They also do some pretty good scones and traybakes as well and overall have a homely, very northern Irish feel about them.
Their menu includes great options for non-coffee lovers too with a good selection of smoothies, teas, and a pretty great hot chocolate, all at a reasonable, student friendly price!
As far as aesthetic goes, the Botanic shop has quite dim lighting, which gives the shop a nice cosy feel. The new Clements in One Elmwood however has an interesting, almost futuristic vibe to it.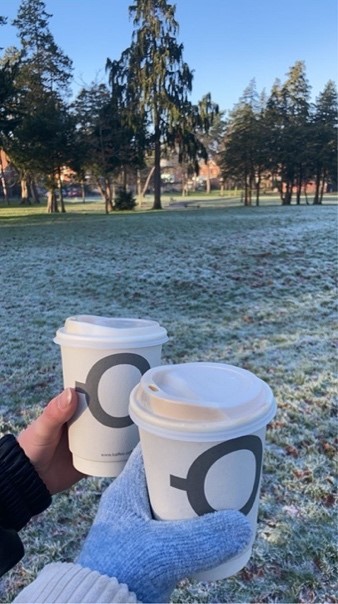 Kaffe O (Lisburn Road and Botanic)
Next is a Nordic coffee shop "inspired by Copenhagen;, Kaffe O. They have several locations across Belfast but the two closest to Queen's are the shops on Lisburn Road and Botanic.
This coffee shop does really good coffee with a good selection of alternative milks Their price is pretty decent, with a latte (my drink of choice) costing only £3.50! Their shops are quite aesthetic but in a minimalist way. Best of all, both shops are walking distance from Queen's with the Botanic shop being only a 5-minute dander from the main Queen's campus!
The Lisburn Road shop is also super close to Drumglass Park allowing for a coffee and a walk as a good catch-up activity with a friend or a wee self-care activity for yourself!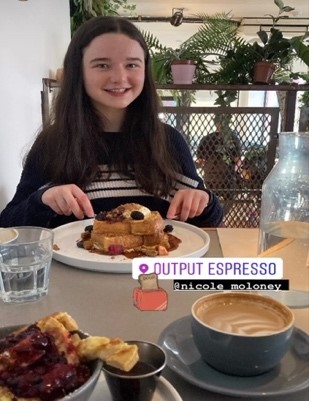 Output espresso (Lisburn Road)
Coming in top as a really aesthetic café, perfect for your Instagram story, is Output espresso. Again, about a 20-minute walk from Queen's, Output is handy for a leisurely brunch. They do really good food (I would definitely recommend the French toast sticks) and good coffee as well. Output is on the slightly pricier side for a student budget but is great as a wee treat now and again!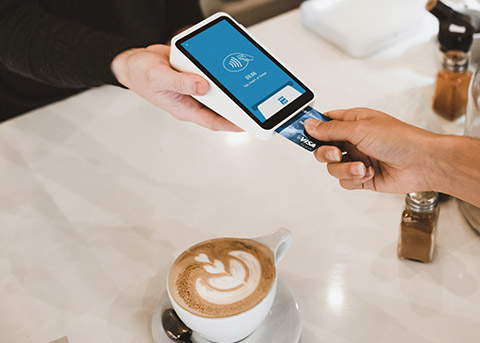 Brew and Bakes (Lisburn Road)
Another one of my Lisburn Road favourites is Brew and Bakes. Again, about a 20-minute walk from Queen's or if you really don't fancy getting your daily steps in, you can get any of the buses from outside Methodist College to the top of the Lisburn Road.
If you visit this café, you must try their hot chocolates, they are divine! You can get a traditional warm hot chocolate topped with toasted mallow or the more unusual iced hot chocolate (better than chocolate milk!). They also do great food, however it is quite a small café so best to keep for catch up with small friend groups! It is also a great spot for Instagram stories with cute décor.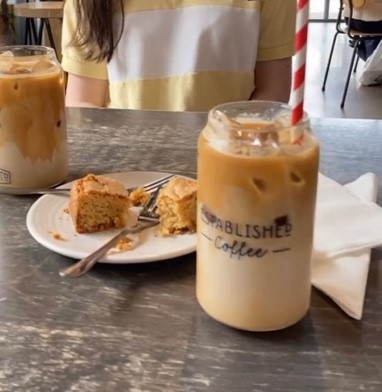 Established Coffee (City Centre)
Moving into the city centre, another of my favourite cafés is Established Coffee. A short bus ride or 20-minute walk from Queen's, Established does amazing coffee! Their vibe is very minimalist and aesthetic. Prices are reasonable and should fit in a flexible student budget. They also do lots of fab traybakes, my favourite being their blondie! Location wise, it is super close to lots of student accommodation such as BT1, BT2 and John Bell house.
Neighbourhood Café (City Centre)
Another of my city centre favourites is Neighbourhood, another short bus ride from Queen's. This café does some of the most amazing food (you have to try the soup and French toast) and some pretty good cups of coffee too. It is cute with an aesthetic perfect for Instagram. The prices are fairly reasonable especially considering its in city centre. Fun fact, Neighbourhood was actually used as a filming location for hit TV show Bloodlands!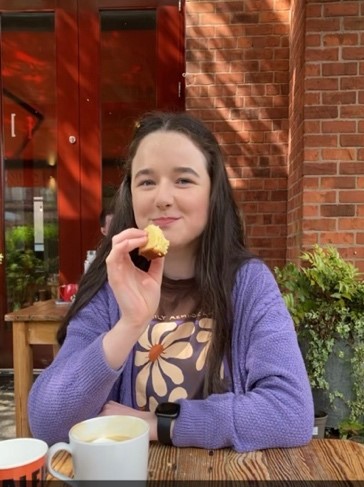 Aleksandar's Bakery (Holylands)
Finally, I will conclude with this Holylands hidden gem, Aleksandar's! This lovely little coffee shop has such a homely atmosphere providing huge cups of coffee along with big slabs of home-made bread. The best part though, is that Aleksandar's is only a 5-minute dander from the library, making it an excellent spot for a well-deserved study break!
Find out more
More blogs about food in Belfast
Hannah Wasson

Music | Undergraduate Student | Northern Ireland

Hi, I'm Hannah, a third year BMus student originally from Derry/Londonderry. I am a classical musician, playing both oboe and piano. Music is a big part of my life being not only my degree but also my hobby. As a keen member of the music society, I take QUB choir and love attending all the societies karaoke nights! When I'm not participating in some music related activity you can find me in one of Belfast's many coffee shops or curled up with a good book!