Top Tips for Finding the Best Uni for You
Are you in the middle of the minefield that is accepting your uni offers? Worried about which uni is right for you when there are over 160 universities available in the UK alone? Well, you are not alone and Niamh is here with some advice to help.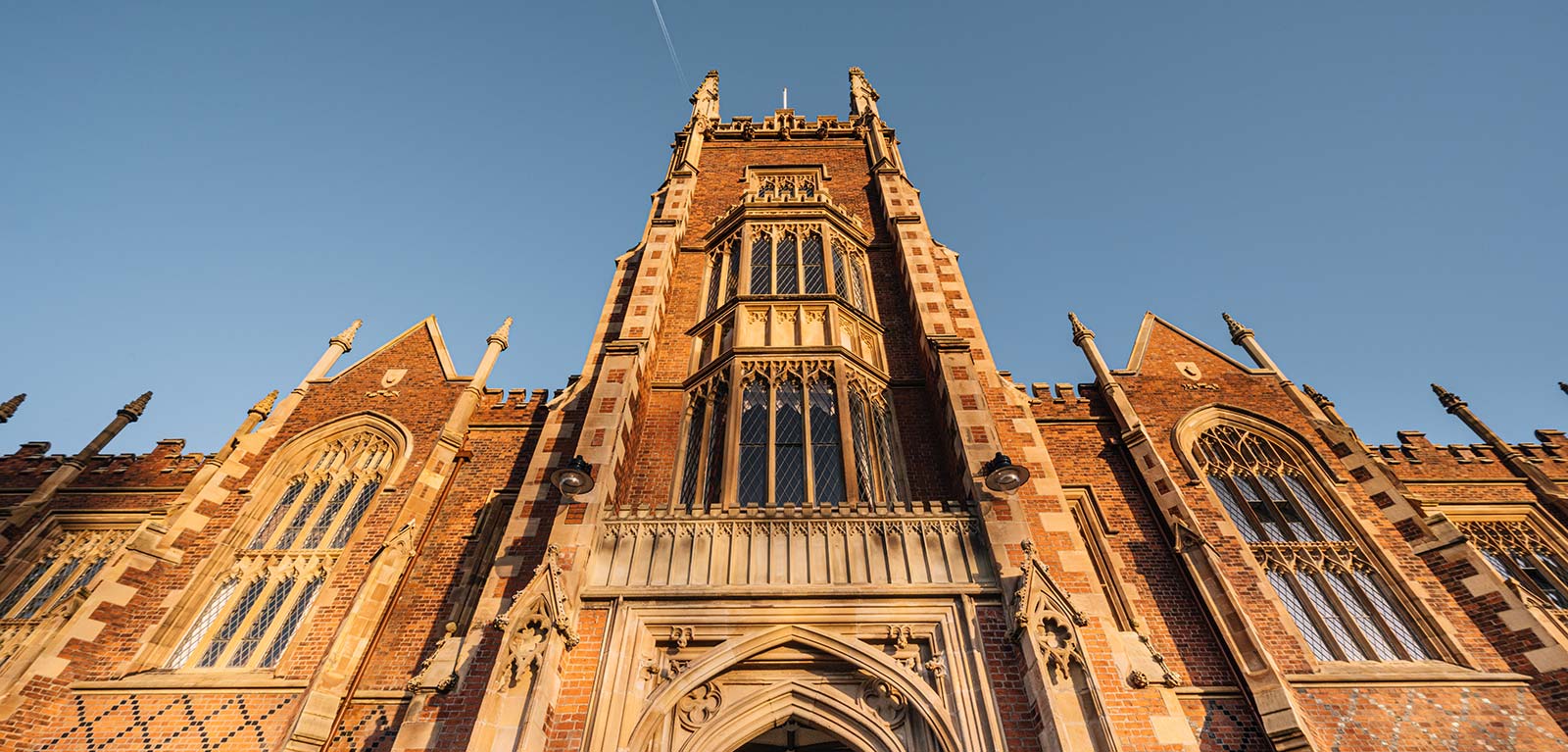 We've all been there and there's no doubt that it's really hard to even begin your search when there is such a wide variety of choices. To help you navigate what feels like a mind-field, here are some suggestions and advice that I found useful and what I wish I had known when I was in your position four years ago.
Ask yourself what you want
It can be frustrating when people ask you what your plans are after school whether you know what you're doing or not. Apprenticeships, gap-years, university or straight into the world of work are all available options but you need to think about what will work for you.
University can be a lot but it's an experience I'm pleased that I chose because it's grown my love for history and given me invaluable experiences whether that be meeting new people I would never have met otherwise, or learning how to look after myself (after many failed attempts at cooking as a fresher).
If you chose university as a path, ask yourself what you want out of it. Here are some questions to make a start.
Do you want to move out or stay close to home?
Moving out is an experience that can help with independence and confidence while also giving the opportunity to meet people you potentially wouldn't have met before. However, there's nothing wrong saving money by commuting with opportunities to meet people through societies or in class. Or, you could opt for a mixture like many students at Queen's often choose by moving into accommodation but also sometimes going home at the weekends to see family or for part-time work in their hometowns
Do you want a year industry?
Some degrees can offer this as an option which can be useful to add to your CV in the future, but others focus entirely on the degree. Each has its own benefits, but its what you feel comfortable with.
Does this university's course offer the best version of my degree?
When looking at all the different history courses from all the different universities, I sometimes found it overwhelming and it often all blurred into one. While I don't advise keeping to one area of interest throughout your degree, its great if you know if there's a course that may have a specialism or a niche aspect that allows you to explore that interest.
Go to all the UCAS events you can
Where possible, take any opportunity to speak to the universities you're interested in. While looking at them and their courses online are important, I found that attending the UCAS events were really helpful.
It's an opportunity to see all the different universities all at once which helps a lot when you're trying to compare them as options. Also try and grab as many of the freebies as possible, I can assure you those pens and highlighters will come in useful!
Don't be afraid to ask questions
When at events like the UCAS fairs or open days, don't be afraid to speak to the academics to see if their course interests you and take the opportunity ask the students what they think of their course too. The best advice I had was when you're at those events, feel free to ask the difficult questions because it's not them judging you, it's the other way round.
This is your opportunity to find out what its actually like to go that university. If you miss that opportunity and you wanted to talk to Queen's students you can still use The Ambassador Platform (TAP) to message students from the same country as you or studying the degree you're interested in who would be happy to answer any questions you have.
Visit the university and its town
I would highly recommend you attend the open days and offer holder days available if you can as they are great opportunities to get a feel for the university and the area you would be living for the next few years, but don't worry if you've missed it.
Universities like Queen's offer private tours of some of the facilities to give another opportunity to visit the campus. This was something I took advantage of when looking at Queen's and it was on that trip that I decided I wanted it as my firm because it simply just felt right when I was walking around the campus and exploring Belfast as a city. Queen's also has a Virtual Campus Tour that you can enjoy from your own home.
Go with your gut
While considering all these things are important, what's arguably more important is how you feel about that particular university. If you can visit the place or watch student's 'day in the life' vlogs and imagine yourself there, that's what matters the most and I found it worked as a great motivator for my A levels at the time because I knew that was where I wanted to be.
Coming towards the end of my degree now, I can say its been an experience and I never regretted that gut feeling.
Check out videos on Queen's YouTube channel
Find out more
Niamh Baker

History | Undergraduate Student | West Midlands, England

Hi, my name is Niamh and I'm in my third and final year of my history degree. I'm originally from Worcestershire in the West Midlands but I moved over to Belfast for my degree and it's been a decision I've never regretted. I've loved living here and meeting so many people while also studying a degree I've loved. Through this as well as my role as an ambassador for AHSS, I've enjoyed all the experiences and opportunities that the University has offered me and hope to share everything I've learnt with anyone who wants to hear.