Why I chose Queen's (And came overseas)…
Coming from England many people asked me why I was going to Queen's, especially as it seemed so far away. Here are the main 7 reasons why I chose Queen's University!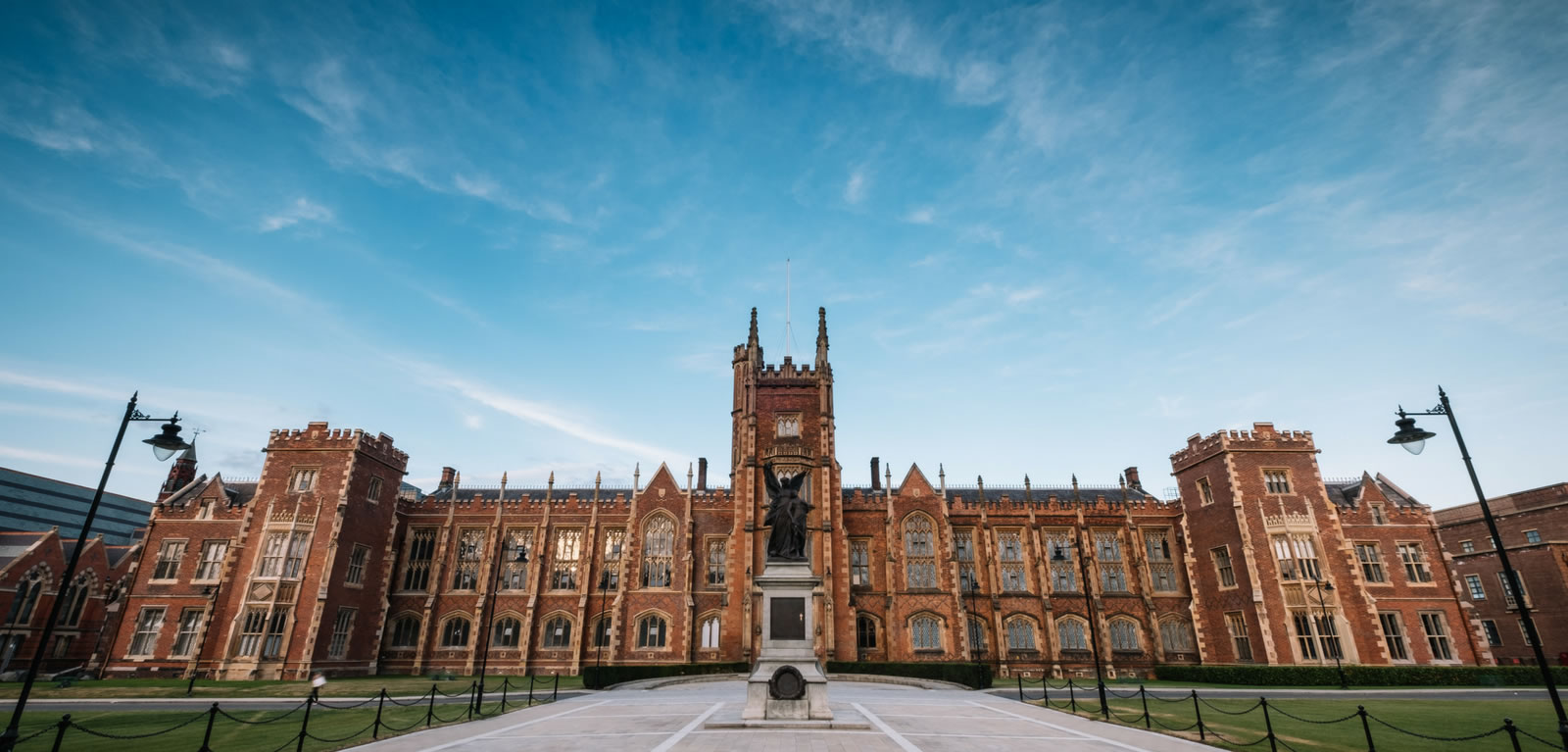 Have you seen how beautiful the campus is?
I came to visit and had a guided tour and well… one thing you can't deny is the prettiness of the Lanyon Building. There is a reason why the building is on images everywhere. When you see it in person you certainly won't be disappointed.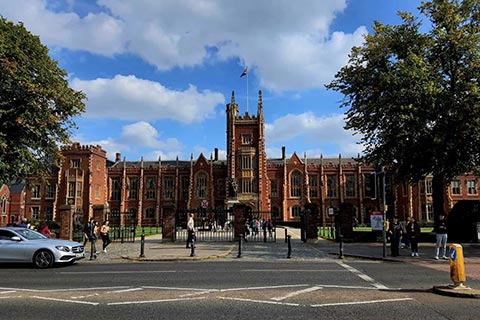 The Lanyon Building
The feel I got from the campus was one of the main reasons I am here, I thought it'd be nice to walk around as a student and study here. I wasn't wrong – as you can see the Lanyon looks as picturesque as ever!
Book a campus tour and see for yourself!
I love the green campus!
While this seems a minor reason it just added to the campus- there are trees in the library! Queen's is surrounded by greenery and the library itself is bright and relaxing and looks out onto Botanic Gardens. It certainly makes the idea of going to the library slightly more appealing.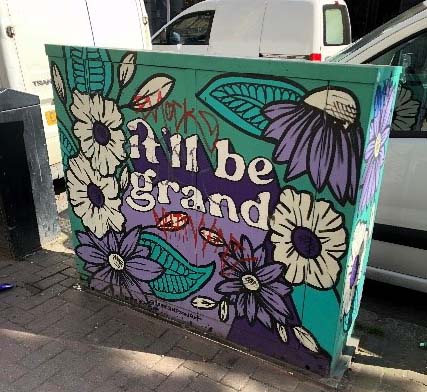 Street art is everywhere in Belfast
It's closer (and cheaper) than you'd think!
As I mentioned coming from England many people think it is so far away. It is only a short plane ride, for me it takes 45 minutes. By the time you are up in the air you are down again!
Yes, there is the waiting at the airport but you honestly you just get used to it. Having to fly makes you feel more independent. Prices can be cheap in advance too- my first flight here cost me £34.99. Returns can be around £50-60 to most UK airports.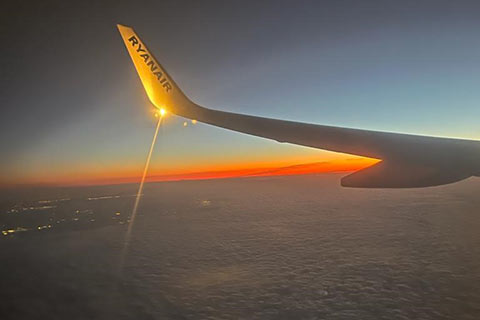 It's only a short flight away for me
Even consider flying to Dublin as prices can be around £15-20 single. When you consider the price of trains, flying over here can sometimes be cheaper!
There are two airports and a ferry terminal, see how easy it is to get here.
Belfast is a great city for art
While the campus is important, the city must play a part. One of the reasons I liked Belfast was the endless amount of artwork. From political murals to street art and graffiti. It is a nice aspect to the city as there is always something to look at. Here are some various pictures to show what I mean… There is art everywhere.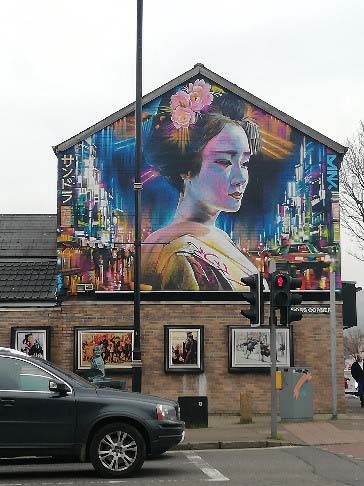 Street art
These SHOW SOME LOVE signs are all around the city. You see them across Belfast. It is one of the things I loved about Belfast when I visited for the first time!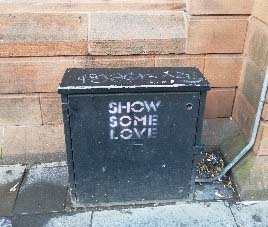 Show Some Love graffiti is everywhere
Queen's amazing facilities
Another reason I chose Queen's was because of the facilities. The Queen's PE Centre has studios, courts, a swimming pool and even a big climbing wall. Living in Queen's student accommodation gives you free off-peak membership to the gym and all their classes from kettle bells, spin classes, yoga and HIIT workouts and access to the pool and sauna.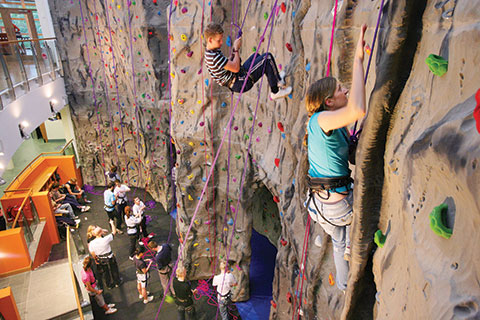 Climbing wall in the PEC
I had never been to the gym before and mainly use the pool and the classes. So, there is something for everyone.
Take a look at the Virtual Campus Experience from the comfort of your own home.
Belfast is the perfect size for newcomers
Belfast itself is a small city which appealed as it is small enough it's not overwhelming but big enough there is plenty to do. The thing I like about Belfast is that it is split into quarters- there is Queen's quarter for example where the campus is. As well as many others like Titanic and Cathedral- each giving different vibes.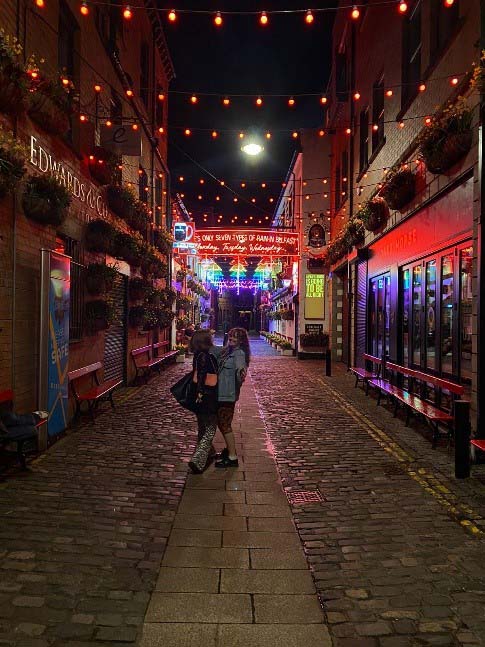 Commercial Court, Cathedral Quarter
Titanic is by the docks and hosts the famous Titanic Museum. You can cycle, walk, or run along the river which makes you feel relaxed and like you're not in the city anymore. As you can see make sure you check it out at sunset!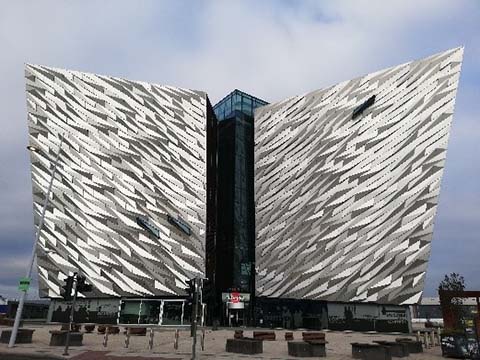 The Titanic Building
The Cathedral quarter could be a whole blog itself. But for now, a quick summary: home to the classic umbrella lights, the Duke of York pub with up-and-coming cafes and bars, there is a big live music scene and lots of art and lights. I'd be surprised if you'd met a Queen's student who hasn't been.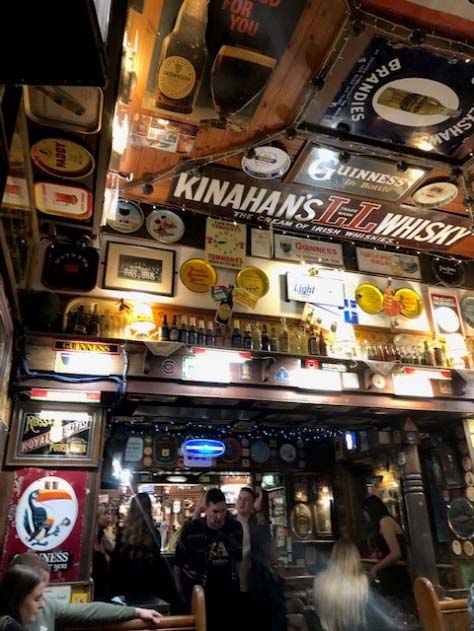 The Duke of York
My course, of course!
It has to be said… yes, the course! One of the most important reasons for choosing a university is the course. I liked the look of the modules and thought I'd enjoy it. It offered great teaching and ranked high for my subject. It goes without saying do your research and check assessment methods.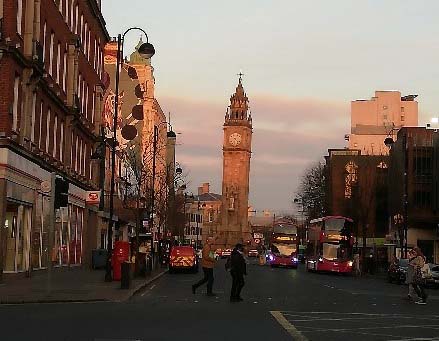 The Albert Clock
So these are my main reasons. If Queen's has your course and for all the reasons listed above and more I think it's a great choice. While for some it may seem far away, in my opinion it has been worth the move and my many reasons still stand today!
Find the perfect course for you.
Find out more
Read more blogs from GB Students
Jadzia Armstrong

French and International Relations| Undergraduate Student | England

I am a first year French and International Relations student from Nottingham, England. I currently live in Elms BT9.

I am a member of the French society and a course rep for French. I also take part in weekly classes at the language centre. In my free time you'll probably find me drinking hot chocolate in various cafés with friends!