The Best Things About Queen's Campus
At almost 200 years old, Queen's has recently been ranked in the top 10 most beautiful historic universities in the UK (QS World University Rankings 2022). Find out what PG student Rosa loves most about the Queen's campus.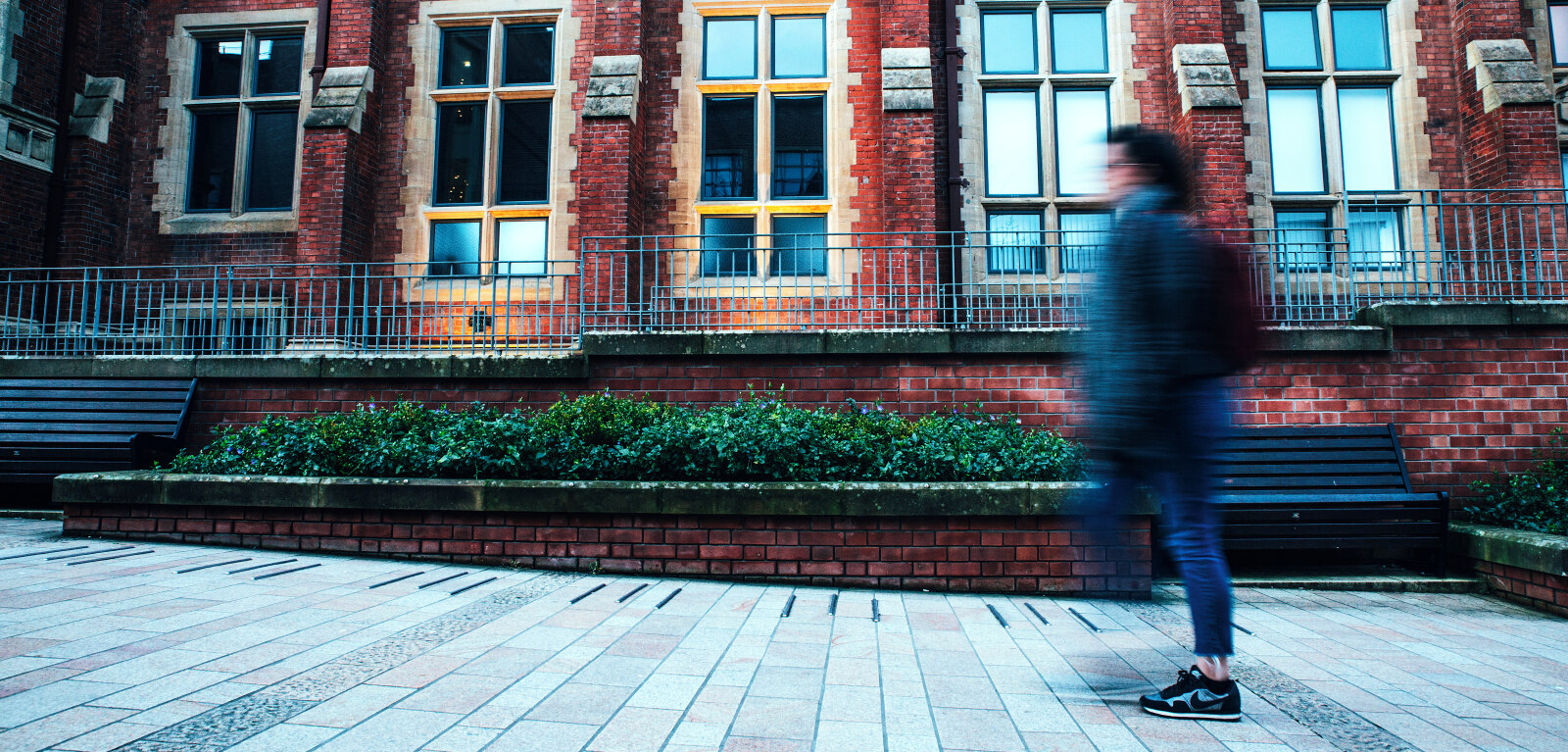 Queen's University is a historic, bustling, and thrilling university with endless things to keep you busy. When choosing which university to attend, some of these attributes may swing your decision to apply to Queen's, aside from the incredible academic life! The campus is certainly not going to leave you bored, but if you're feeling like you need some inspiration for things to do around the main campus - here is a list of my personal favourite things about Queen's.
Great location
One of my personal favourite things about Queen's is that it is so close to the busy streets of Botanic. Whether you're going thrift shopping, getting lunch with friends, grabbing a coffee, or going for a walk in the beautiful Botanic Gardens, there aren't many better locations for a main university campus than Botanic in Belfast. And if you're not stopping in Botanic, it's also extremely close to the city centre and surrounding areas like Ormeau and Lisburn Road. Not to mention the famous Ulster Museum, located just a two-minute walk from the main university campus. What more could you wish for?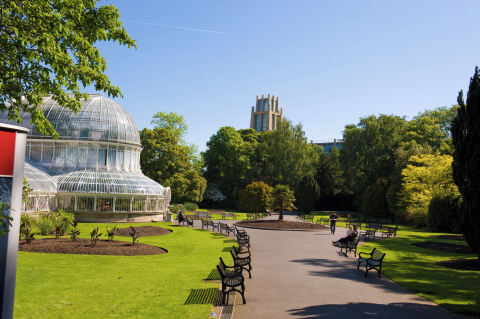 Take a break from studying and go for a walk through Botanic Gardens
Easily accessible
Many universities are difficult to access, as they may be hard to reach via public transport or it may be difficult to find parking. However, public transport options around campus are second to none, with several Metro buses stopping around the area of the university several times an hour, for an incredibly affordable price. And if you'd prefer to travel via train, Botanic train station is less than ten minutes away, and served by the majority of major train stations, whether you're coming from Coleraine, Newry, or elsewhere.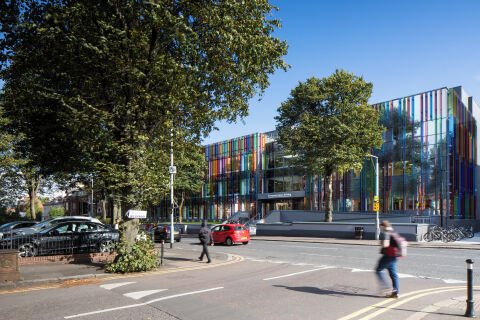 The Queen's campus is a short walking distance from the city centre
The new and updated SU
The new students' union, which opened in September 2022, is reason enough to apply to a degree programme at Queen's in itself! (Joking, but it is excellent.)
The brand-new build has everything you could want in one place, a bar, a coffee shop, a SPAR, student support, Mandela Hall, and much more. It's the perfect place to get some studying done, grab some lunch or catch up with your friends between classes!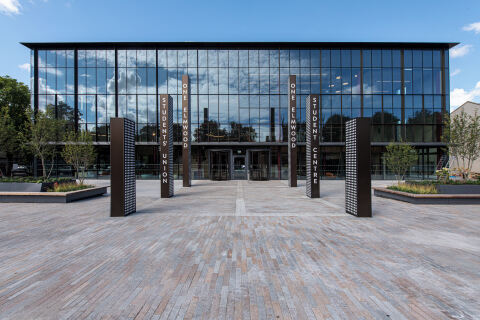 The new state of the art One Elmwood Student Centre and Students' Union
McClay Library
McClay Library isn't just good by university standards, it's arguably one of the best libraries in Northern Ireland! With four floors to choose from, you are bound to find the perfect study spot for you. And if you can't make it in person, the e-library is full of databases, journals, e-books, and other online resources to help you with your academic needs. You can also view the status of the library via the website, to let you know how busy it is before going. Perfect for those days studying when you just can't concentrate at home!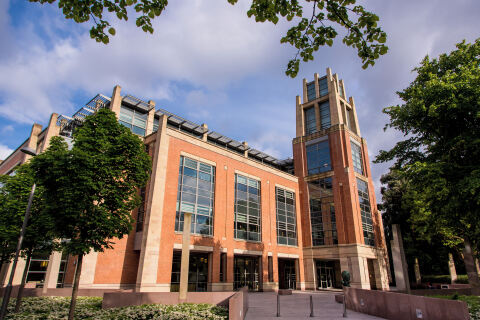 One of the best libraries in NI!
The beauty
Lastly, the best parts of Queen's cannot be discussed without a mention of the outstanding beauty of the main campus. The breathtaking Lanyon building was first known as Queen's College Belfast and was opened by Charles Lanyon in 1849. Almost 200 years later the building is still as astounding as ever, and I still find myself admiring it every time I attend class! An honourable mention goes out to The Graduate School also, a much newer yet equally thrilling building specifically designed for the use of postgraduate students.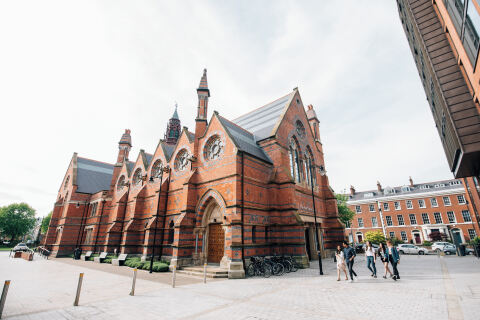 The Graduate School is the main hub for postgraduate students
These are my favourite things about Queen's Campus, but there are truly too many amazing things to put into one blog. I am so fortunate that I am able to attend a university with so many wonderful attributes. If you're a current student, I'm sure some of my favourites might be yours too, or if you're a prospective undergraduate, I'm certain you'll have an amazing time.
Find out more
Getting around Queen's and Belfast
Rosa Hasson

MSc Marketing student | Postgraduate Student | Northern Ireland

My name is Rosa Hasson, I'm currently a MSC Marketing student at QUB. I graduated with a BA Hons in Journalism in 2022, and since then I have definitely kept my love of writing and content creation alive through my internships, university work and freelance writing. When I'm not working or studying I love listening to new music, trying new coffee places or getting inspiration for any upcoming city breaks!