My Study Exchange Program at George Washington University
"A once-in-a-lifetime opportunity and was honestly the best experience in my life" - Hear from James about his Study Abroad experience in the USA!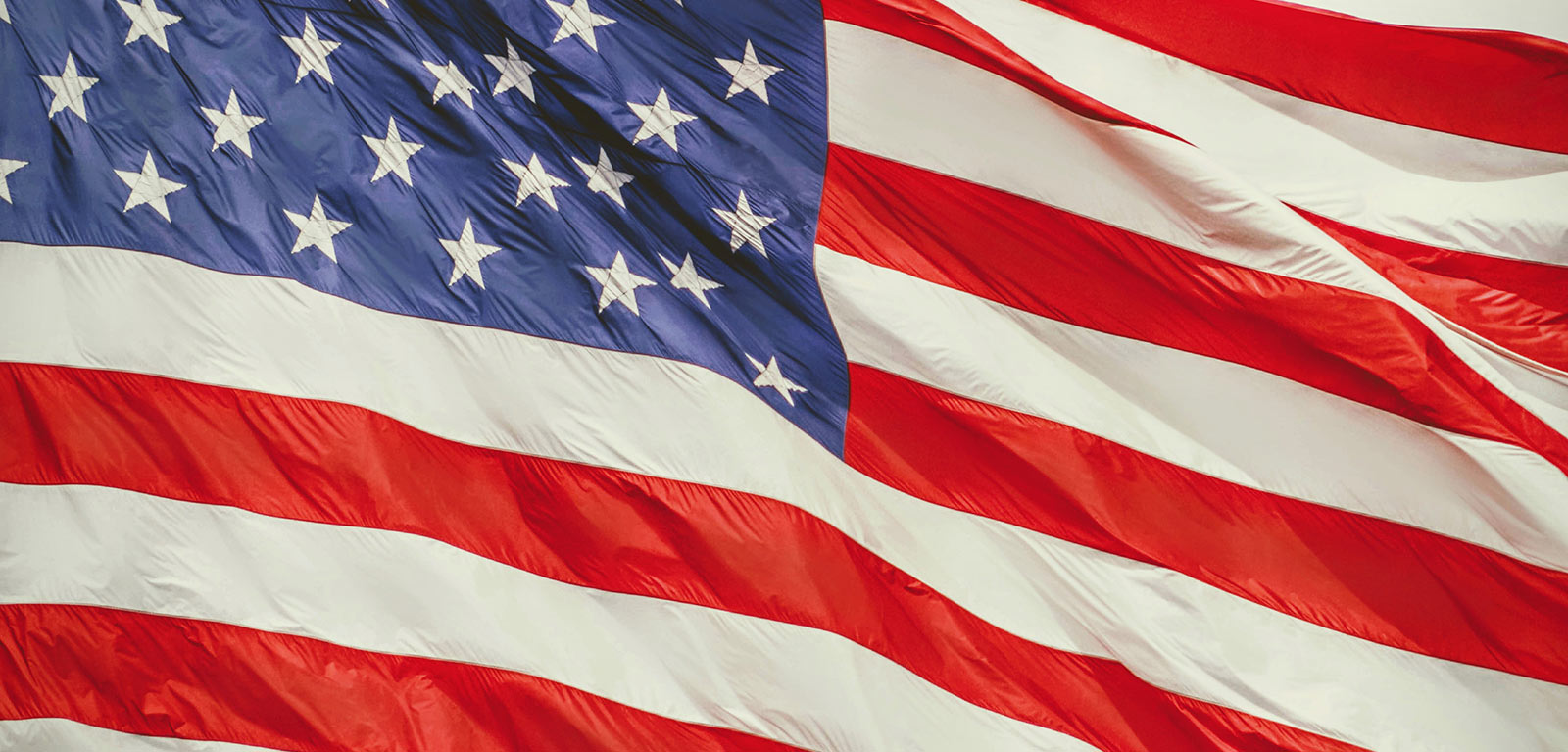 I am extremely grateful that Queen's Belfast offered me a study exchange experience. It was a once-in-a-lifetime opportunity and was honestly the best experience in my life. I'd like to run through my semester and the brilliant opportunities that both Washington DC and George Washington University presented.
I was very apprehensive about going to a different country
I arrived in DC, after a stressful experience with my cancelled flight from Dublin, on the night of the 23 August 2022. Initially, as expected I was very apprehensive about going to a different country, however, my experience of travelling to Belfast from Bournemouth gave me comfort that I could adapt to new cultures effectively.
I made sure to see the sights
In my first week, I made sure to see the sights around DC to familiarise myself with the district. My favourites were the Abraham Lincoln, the Korean War Memorial and the Vietnam War Memorial. As one of the modules was 'South-East Asian Historical Studies' the latter two made me appreciate them even more. I was also surprised by how large the Abraham Lincoln Memorial was. By contrast, I was surprised at how small the White House was!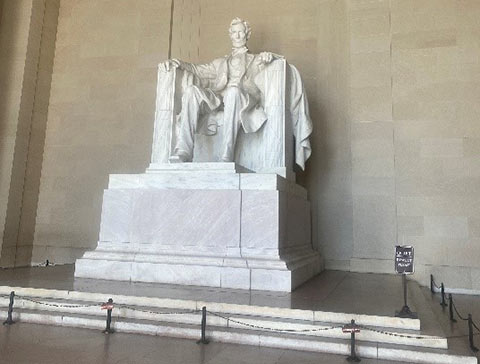 These adventures were made far easier as my accommodation was in Foggy Bottom; about a five to ten-minute walk to the National Mall which linked the majority of DC's prolific sites together. Throughout my semester I also enjoyed heading to Georgetown, which was particularly beautiful in my first couple of months when the weather was usually above 20 degrees.
Good flatmates help you settle in
I was incredibly lucky to have exceptionally good flatmates, who have become lifelong friends. Throughout the semester, we enjoyed watching shows such as Sopranos, Sex in the City and How I Met Your Mother.
We also bonded over our enjoyment of similar sports, such as soccer, F1 and MMA. It was particularly eventful when we went to a watch party for the World Cup England vs USA Group Stage game in New York City. We also became close with our neighbours and their friends, which meant I got an invite to New York for Thanksgiving which was an awesome experience. The meal was gorgeous, but the turkey, in particular, was on a different level.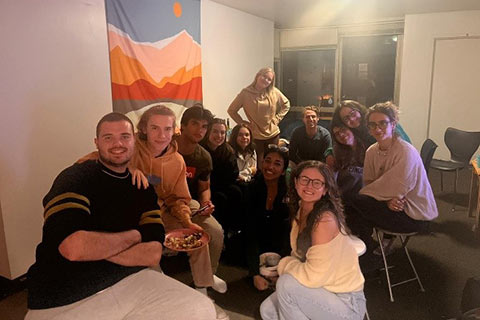 Home comforts help too!
Additionally, others who did an exchange at George Washington University became close friends including three students from Queen's. I loved attending monthly Sunday roast dinners with the exchange group. By the end, we hosted an emotional 'secret Santa' in which we bid our sad farewells.
Join a sports team if you can!
While in the US, I was surprised at how popular rugby was! There was even a specific rugby bar, called 'Tight Five' in Adams Morgan; a handy spot for socialising with students over twenty-one. I hadn't played rugby since I was sixteen before heading to the States, however, I soon got the gist of it back and even scored a couple of tries throughout the semester.
I would encourage all students who do an exchange in the US to consider joining a sports team because in America university sports are both a wonderful place to network and build friends, but are also well supported in attendance by student peers which encourages you to push your limits within the game!
My rugby teammates put one hundred per cent into every game and we trained three times a week. Despite a lot of losses during the season; the hard work meant by the end of the semester we came runners up in the Rugby 7's tournament.
Get ready for an academic challenge
Academically, studying in the US was challenging and there were many late nights working on papers. A factor I noticed was that there are more frequent, smaller word-count papers in the US, which were more demanding, yet manageable changes. I was fortunate to have professors who were incredibly inspiring and open to any problems I faced when taking papers. The midterm exams were also a throwback to studying at A-Levels.
Generally, the US classes felt like a tougher A-Level experience with fewer classmates and stricter in-class rules. For example, in some classes, no electronics of any kind were permitted in class including laptops. Overall, this helped my focus and I have brought these methods to my studies for my last semester at Queen's.
I was ecstatic to come out of the semester with a 3.8 GPA.
Do more by volunteering
Throughout the semester, I was also privileged to have a chance to volunteer at Food for All, DC. It provided emergency poverty relief to struggling households by delivering weekly groceries. I volunteered every Friday morning, and it always brightened my day and put me in an awesome mood for the weekend!
Enhance your university experience!
Ultimately, for any student wanting to enhance their university experience, a study exchange program is a brilliant way to do so! Although Washington DC is excruciatingly expensive, the cost was relatively low as George Washington University had an exemption for Queen's University students paying accommodation costs. Additionally, the Turing Scheme which is available to Queen's students helped alleviate the costs of living in DC.
Find out more
Find out all about Study Abroad opportunities for Queen's students
James McGeehan

BA History and Politics| Undergraduate Student |Bournemouth, England

I am a third-year student heading out to the United States, Washington DC to enrol in a study exchange programme at George Washington University for Semester 1. Once I am back from the States, I will be enrolling in a political Internship that will continue throughout my second semester. I've lived in Elms BT2 and Elms Village and Stranmillis.

Throughout my time at Queen's, I have been a member of the Boxing Society, Golf Society, Wine and Cheese Society, Politics Society and Archaeology Society so I have kept myself busy. If I have free time at the weekend once my studies have been completed my favourite places to party are The Points, the Cathedral Quarter and Thompson's!