The LGBTQ+ Community at Queen's!
In recognition of LGBT+ History month this February, Broadcast Production student Eliza is here to tell you all about the welcoming community you'll find at Queen's!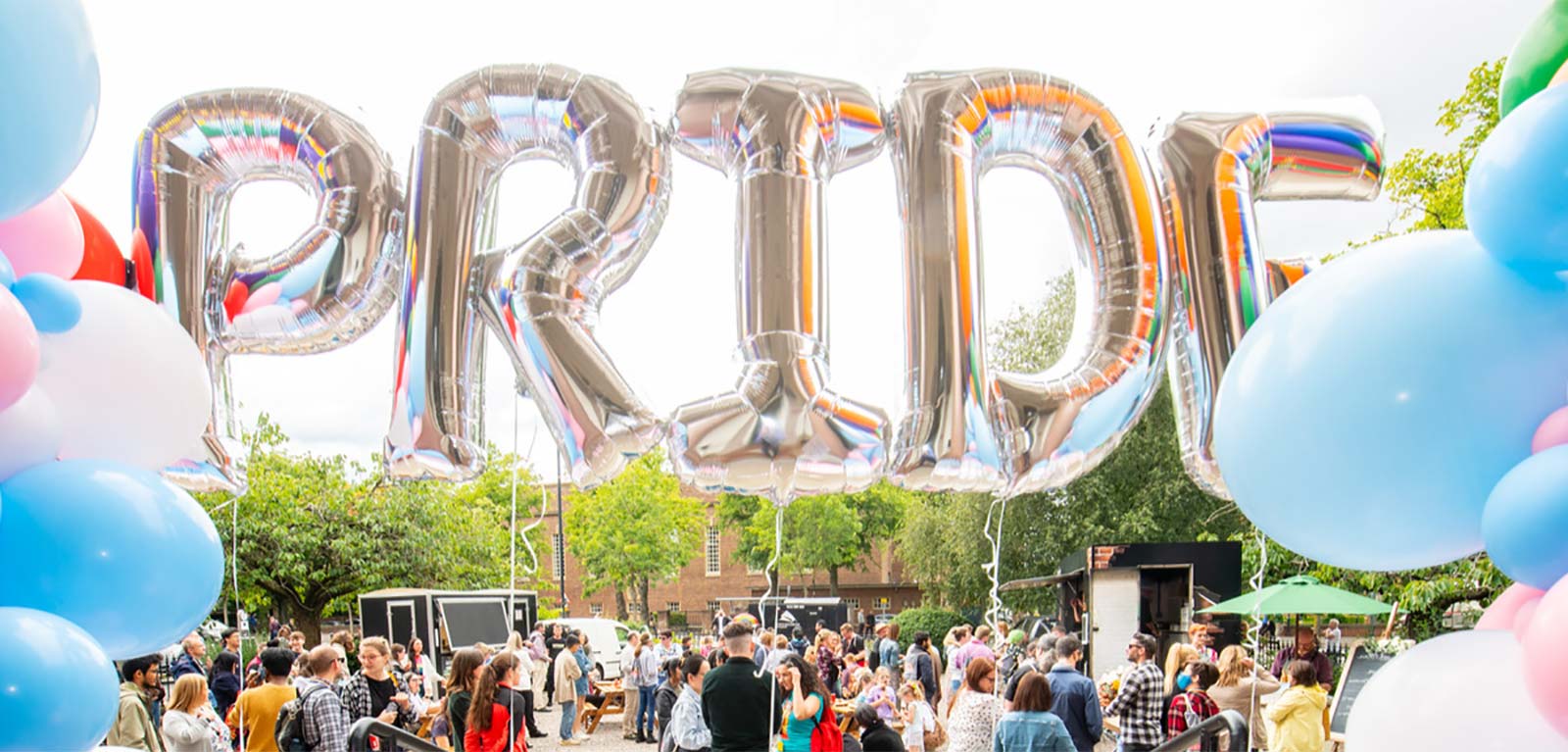 Whether you're starting out at university or are just looking for a circle of people who understand you, it can often be overwhelming to know where to start looking. Finding a community is difficult enough even without the added pressure of being queer and feeling that you don't fit in with some of the people around you. If this situation seems familiar, you'll be pleased to know that Queen's has a vibrant LGBTQ+ community.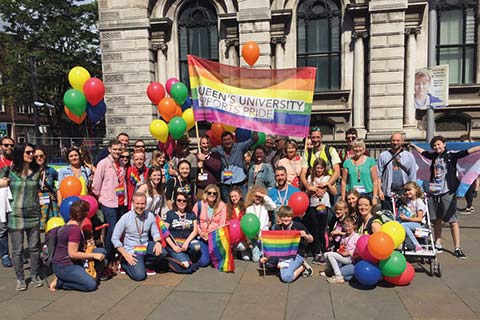 Pride Society
Being in second year, I've had time to settle down and find my group of people, but I know from experience about the uncertainty that can come from finding your identity in a new place. That's why I was so relieved to find out that Queen's has more than enough to offer if you're in this position.
Pride Society is one of the best places to look if you're interested in finding a community of queer friends here at Queen's. Regular games nights, quizzes, and even film screenings, are among many of the activities hosted by Pride Soc that are perfect for anyone looking to connect with other LGBTQ+ students around them.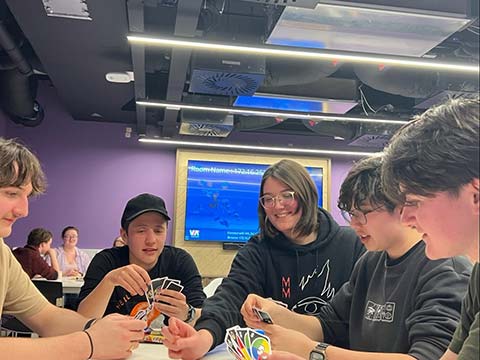 Other support around the university
Of course, it's not just a social community that people often struggle finding when they move to a new place. A lot of the time, it's the worry that you won't be able to find a support network or a place to go just to have someone to talk to.
Queen's looks after the mental well-being of its LGBTQ+ students and has loads of options for someone with these concerns. In fact, there's a whole network of staff here at Queen's that provide representation for anyone and everyone who considers themselves part of the community.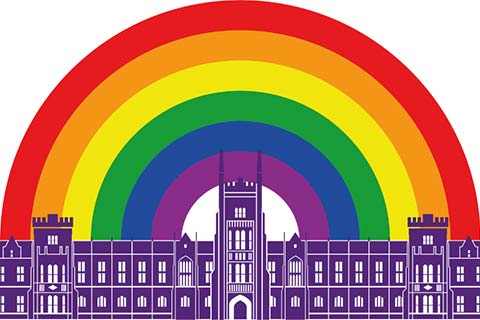 PRISM is a group for LGBTQ+ staff members and allies at the university who promote queer acceptance and overall, display the huge and vibrant support network that surrounds all queer members of Queen's!
If it's advice you're looking for, or just simply someone to talk to, student wellbeing is always there to offer a helping hand and offer drop in sessions. I know from experience that the staff members who offer advice here at Queen's are so focused on supporting their students and give a really warm and welcoming environment to anyone who might need it.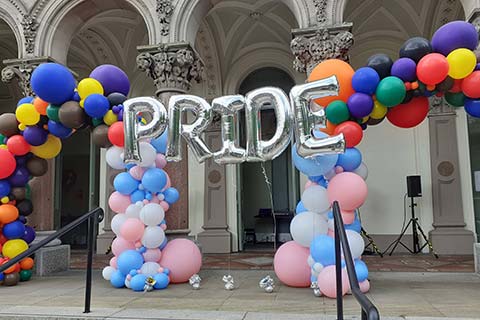 Being queer in Belfast
Not only is Queen's itself accepting of however its students identify, but Belfast provides many safe spaces for its queer community. Since moving here in 2021, I've experienced first-hand the importance of having a support system in all aspects of your social life.
Whether it's bars, clubs, social spaces, or parades you're into, Belfast has a colourful LGBTQ+ scene which will hopefully ease the minds of anyone wondering whether Belfast is the right place for them. Pride society also often holds its events in these queer spaces, so if you're a bit less confident going out on your own, you have familiar people there with you.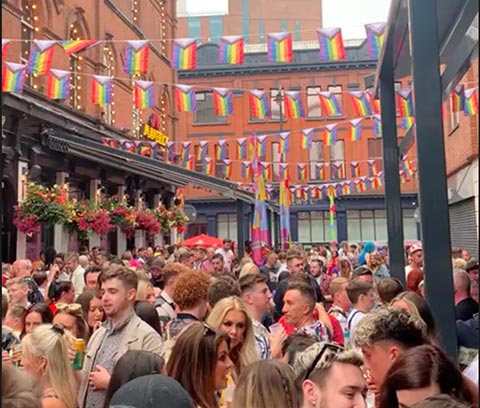 Although I've mentioned the help and encouragement that's here for the queer students at Queen's, I'm sure the main thing that people look for when going to uni is a general feel of acceptance in their everyday lives. Being here for almost two years, the connections and acceptance I've felt from the people I've met on a day-to-day basis has really made my time here at Queen's an enjoyable one, and I'm sure the same will be true for those looking for a community here too.
Find out more
Eliza Walton

Broadcast Production| Undergraduate Student | England

Hello, my name's Eliza and I am a second-year student studying Broadcast Production here at QUB. In being part of the LGBTQ+ community, I'm very passionate about queer rights and seek to bring awareness to the experiences of young queer people across the UK and Ireland. My interest in broadcast has led to a passion in, and knowledge of LGBTQ+ media (especially film) and I love bringing these ideas and concepts into my writing.