Student Guide to Bars in Belfast: Monday to Friday
It doesn't take much to reel me into a bar on the weekend, a decent drink promo usually does the trick. But on weekdays, I am more particular about where I spend my nights. Here are my top five!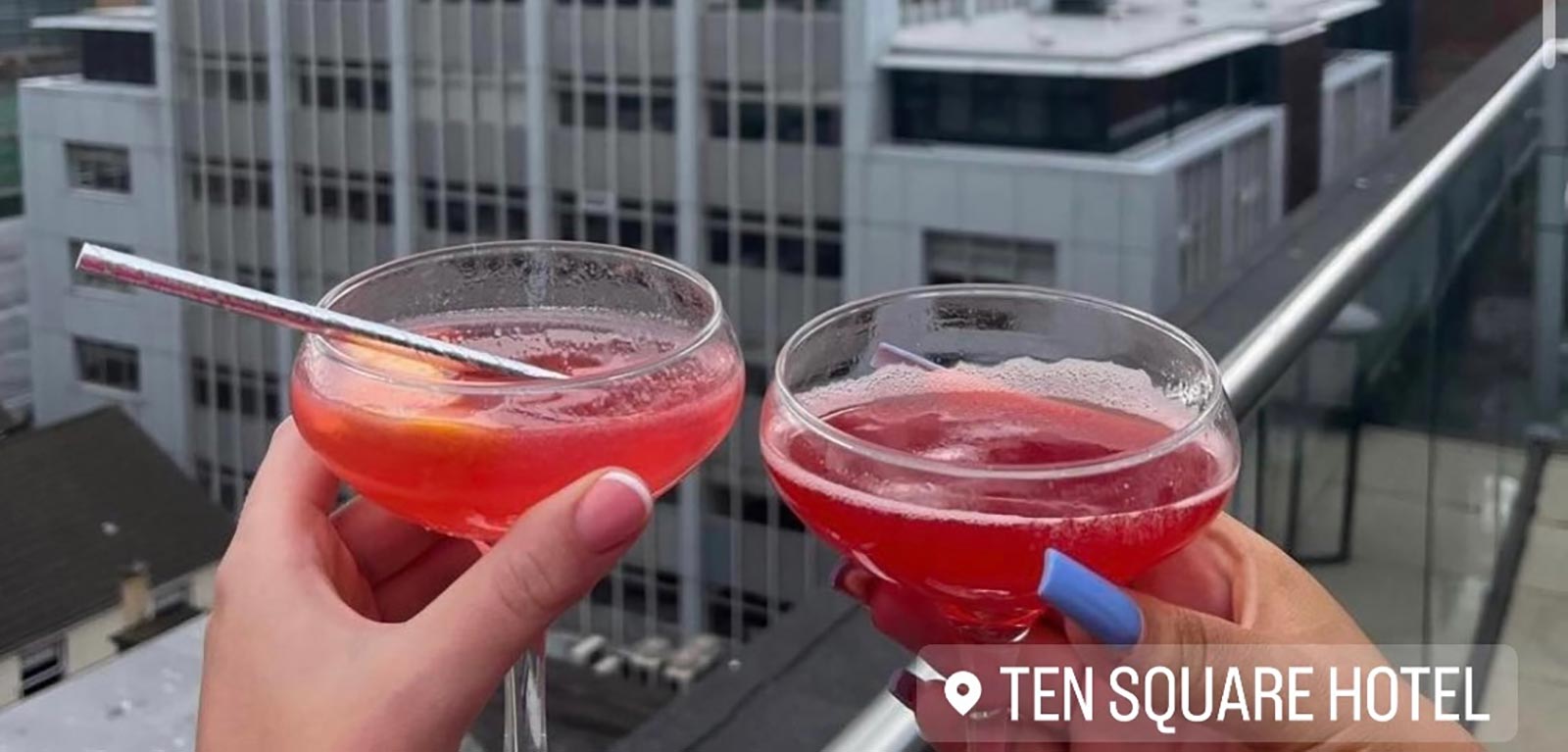 I have selected five bars which have made the cut, partly due to their alluring atmosphere, and partly because their names allow for alliteration…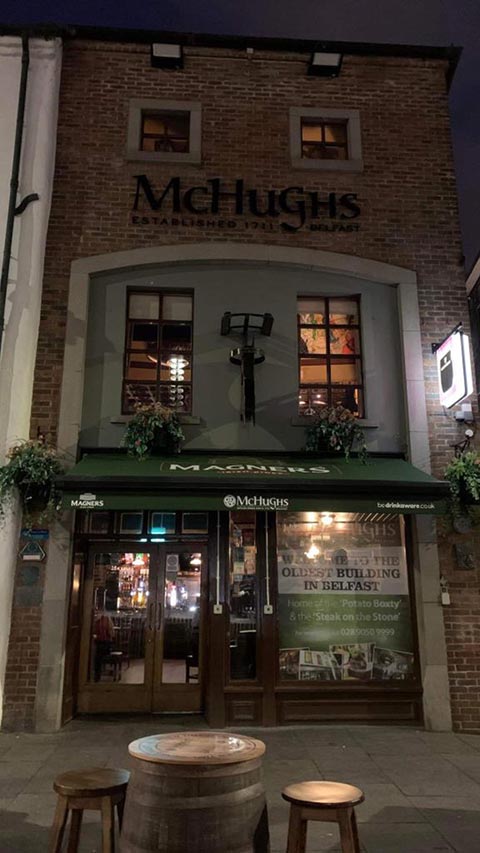 Monday – McHugh's
McHugh's is a cosy pub that isn't short of history, as it is the oldest serving bar in Belfast. Its longevity comes as no surprise due to its affordability, traditional feel and modern menu. You can even extend your love for Guinness to your meal by ordering a Guinness and Steak pie!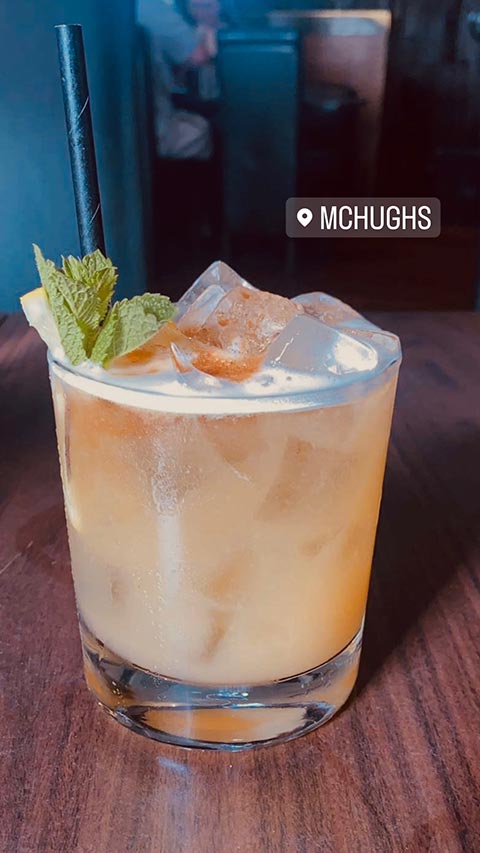 Tuesday – Ten Square
Ten Square is only a short distance from McHugh's bar, however it contains a completely different aesthetic. You can call in for a spontaneous sangria or organise an 'Afternoon Tea' at the top bar, which overlooks Belfast. Clotted cream, cocktails, and city views; not too shabby for a Tuesday.
Wednesday – Whites Tavern
My all time favourite bar- White's Tavern. On entry, the friendly bartender asks "All good in the hood?", before seating us and taking our drink orders. Sipping on a drink beside a well-lit, open fire? With the match playing on TV? And I don't even have to leave the sofa for my next order. I can confirm, it is in fact, "all good in the hood".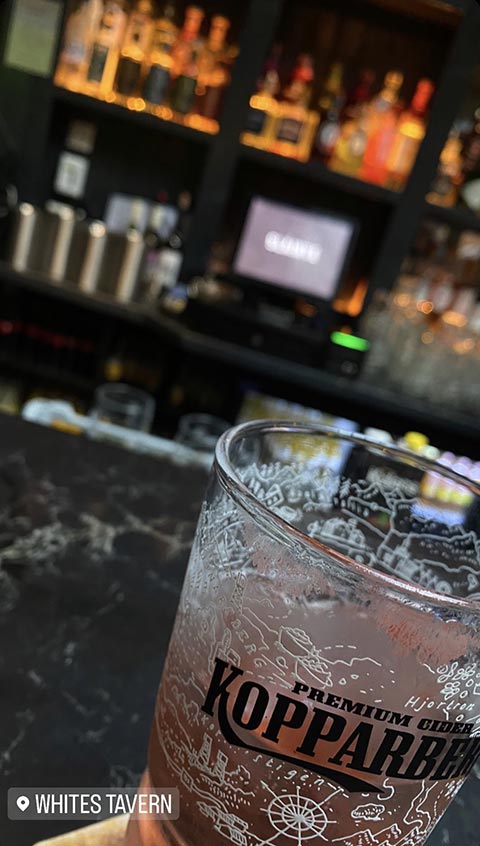 Thursday – The Jail House
The Jail House, at Joy's Entry, is the perfect end to a shopping day at Victoria Square. The chance to enjoy a shared cheese board, a drink and a laugh, in a former jail. The experience is only made better by its dog-friendly attitude, so you can bring your companion and leave the guilt at home. Need I say more?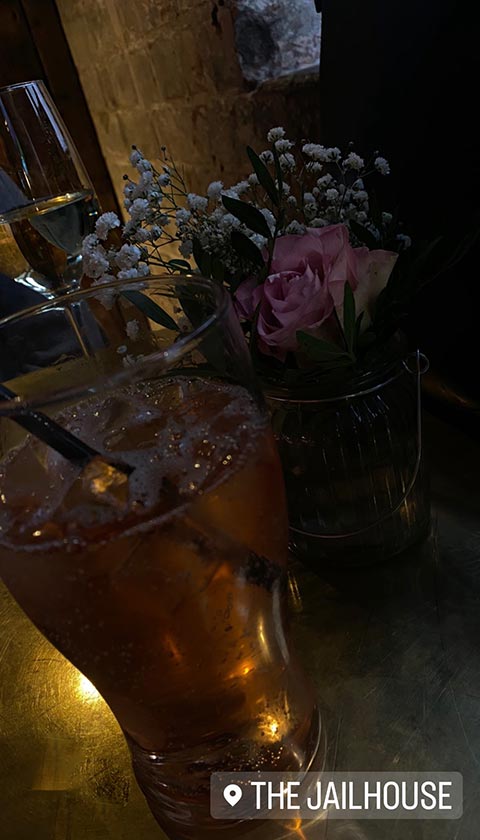 Friday – Filthy McNastys
Filthies is a great contender due to its live music every night. I suggest visiting on a Friday to start the weekend off right. Filthies charm comes from the musical talent that consumes the room through out the night.
You know those songs, that come as naturally to us as eating and drinking, the lyrics ingrained in our minds for as long as we can remember. As if babies are born with the ability to cry, curl their toes, and belt out 'Hey there Delilah'. Those songs.
All of the above-mentioned are found within close proximity to each other, so you can stroll between the recommendations for a varied and vigorous nightlife.
Remember
Always drink responsibly. If you need help you can consult the Drug and Alcohol Awareness pages. All the locations above serve non-alcoholic drinks so you can enjoy the atmosphere without the alcohol. Alcohol not your scene? Check out these blogs;
Alcohol-free fun in and around Belfast
Drinking Culture not your Scene? There's plenty more to do in Belfast!
Find out more
Nightlife and Music in Belfast
Holly Anna Lennon

Literary Studies | Postgraduate | Belfast, Ireland

I studied English Literature as an undergraduate at Queen's University and am currently a Literary Studies MA student. When I am not reading, I am writing.

I am a freelance writer specialising in business publicity. I also write for The Scoop (Queen's Radio), where I publish a monthly column called 'Boxing Unwrapped', which provides insight into the goings-on in the boxing community.