How To: Reduce your Carbon Footprint Today
It doesn't take big steps to reduce your carbon footprint. Check out literature studies student Holly Anna Lennon's top tips on how you can make a difference.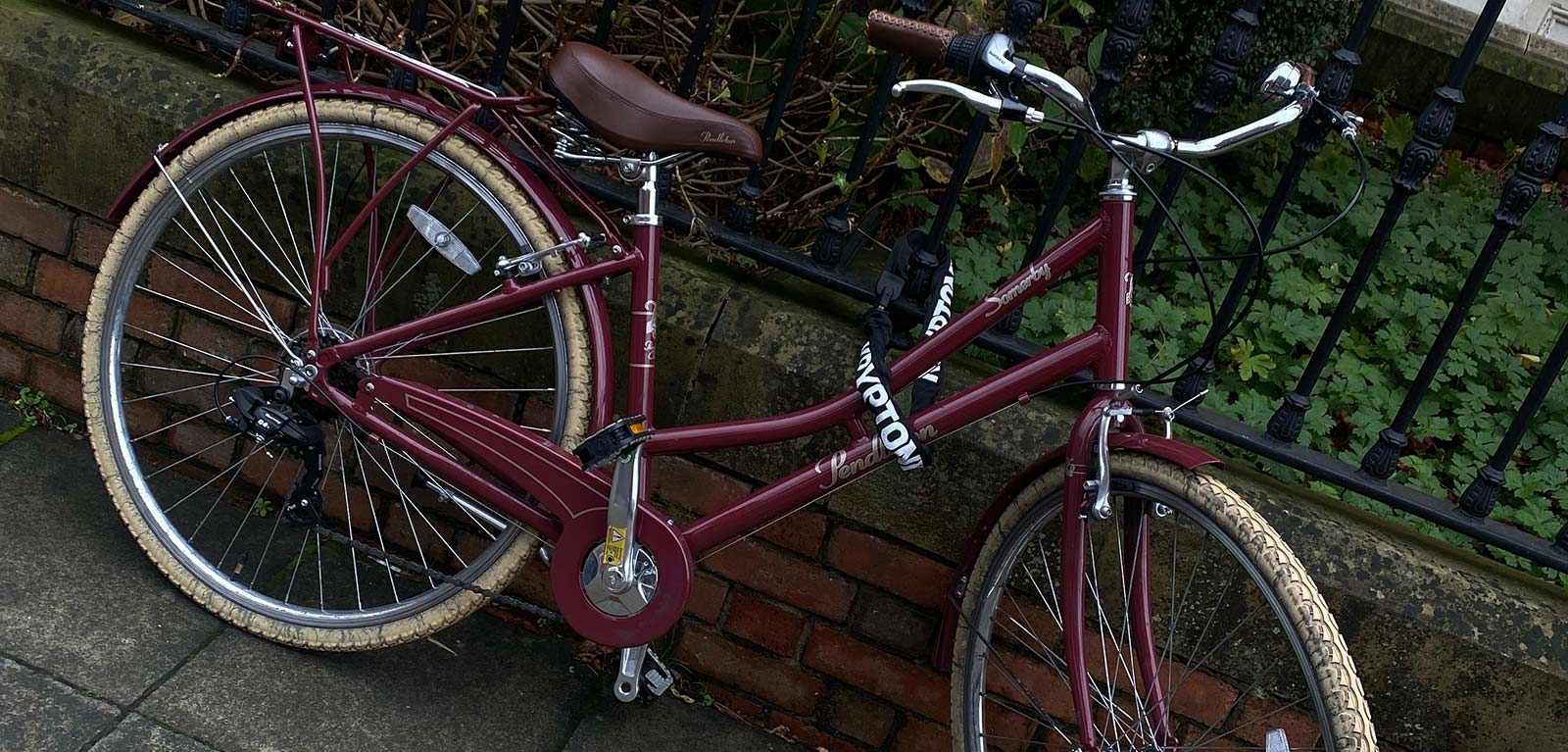 Today in class, a lecturer discussed the word "apocalypse" and its Greek origin of meaning "uncover" - as in to reveal something. Today we think of something apocalyptic to indicate the end of the world. The word's duality perfectly applies to the ongoing climate crisis, as it stresses the importance of revealing and learning how to make a difference in saving the world.
Use Your Voice
Having joined many protests calling for attention to climate change, I have picked up some practical tips. While we all know that the biggest culprit is capitalism, it is crucial to take responsibility for our individual carbon footprint (the number of greenhouse gases caused by our actions).
Activists urge people to get involved no matter their experience or knowledge on the subject. A point repeatedly stressed at demonstrations is the impact of attending the protests. You are not expected to square up to cameras, juggle signs and incessantly wave banners -unless you want to that is. Just show up.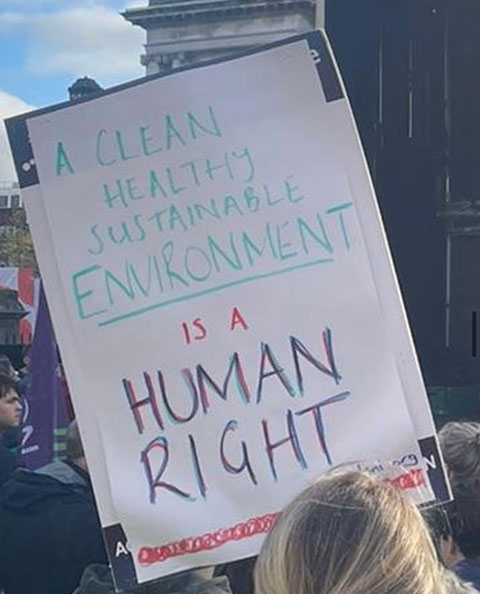 Low Carbon Travel
Reduce transport emissions by walking or cycling to class and work if you live within a short distance. Not only will you be doing your part for the environment but also exercising, hitting that step goal, and avoiding the parking pandemonium around campus. Extra points if your bike is as aesthetically pleasing as this one spotted around campus, but not essential.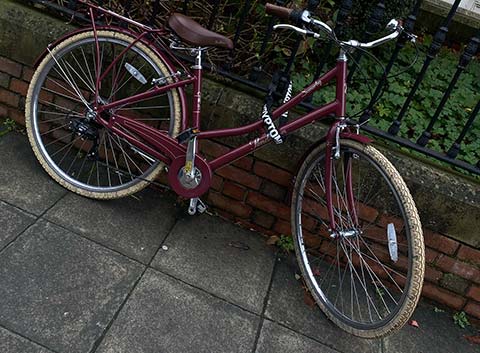 Try taking the train if you travel further than your legs permit you to cycle. Travelling by train instead of driving creates 70% less C02 and is one of the most effective things you can do to lower emissions. Choose the tracks.
Reduce, Reuse, Recycle
This advice has been drilled into us growing up, but how can we apply it to student life?
I do not recommend reducing your reading, but I advocate reusing and recycling books. You can put this into practice yourself as around campus, you will find signs saying "Take a Book, Leave a Book" alongside a range of books provided by fellow students. This idea allows students to be eco-friendly with their reading as they can swap one pre-loved novel for another.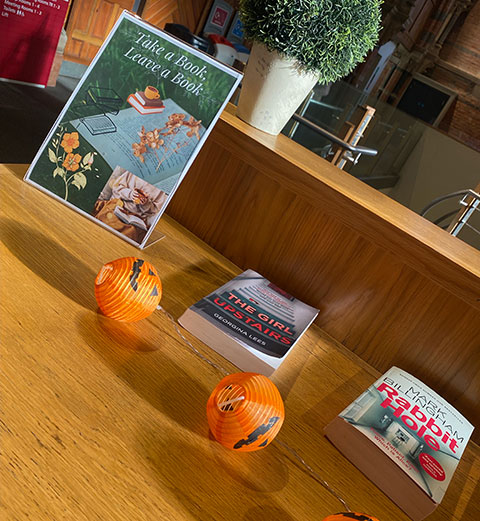 Not only does this idea reduce paper waste, but it benefits students financially as they can find a new favourite without the cost. An array of books have been up for grabs, from bestsellers to quirky sub-genres that might surprise you! You aren't supposed to judge a book by its cover, but you won't have to, as you are welcome to skim through the selection before swapping.
Help at Home
Unplug all chargers when not in use
Turn off your laptop, tablet or appliances when taking a break from coursework - don't forget to save your work first!
Do not charge electrical devices overnight, and do not continue to charge them once they have reached 100%
Unplug the electrical router while you / your housemates are sleeping
Unsubscribe from mailing lists/ newsletters
When shopping online, keep an eye out for the option to receive several items in one packaging set
When buying from independent sellers, fire them an email requesting less packaging
Be Kettle Conscious
It's no secret that students run off coffee; I am personally fueled by it and have more cups daily than I'd like to admit. A critical step in remaining energy efficient is to avoid overfilling your kettle. Even if you have several hot drinks a day, it is better to boil what you need each time rather than filling the kettle at the start of the day.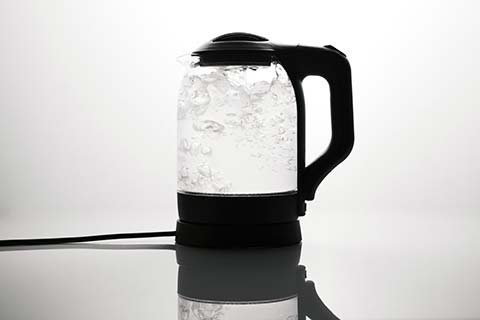 Ditch the Dairy
Experts stress the excessive energy input in raising cows and deem using fertiliser a significant source of global warming pollution. Non-dairy alternatives have become increasingly popular, with many cafes offering a range of plant-based milk as more and more people get on board.
Decrease dairy products if not for the environment, then for yourself. Since easing up on the diary by choosing soy milk and cutting down on cheese and chocolate, I have noticed an improvement in my skin complexion, calorie intake and stomach health. Try my signature drink, an soy milk latte, and see how you get on.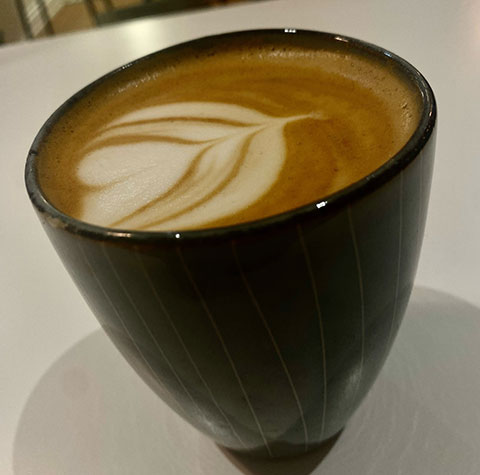 If you take anything from this blog, make it to remain ECO-CONSCIOUS in your day-to-day life. You are not expected to combat an apocalypse single-handedly, but applying these small tricks can undoubtedly make a difference.
Find out more
Green Impact - Queen's Students' Union
Holly Anna Lennon

Literary Studies | Postgraduate | Belfast, Ireland

I studied English Literature as an undergraduate at Queen's University and am currently a Literary Studies MA student. When I am not reading, I am writing.

I am a freelance writer specialising in business publicity. I also write for The Scoop (Queen's Radio), where I publish a monthly column called 'Boxing Unwrapped', which provides insight into the goings-on in the boxing community.