5 Things I Wish I'd Packed and 5 Things I Wish I'd left at Home
Everyone knows- packing is HARD! What do you really need and what is a waste of precious suitcase space? American student Sami is here with her top tips on what she wished she'd left at home and what was really worth hauling across the globe!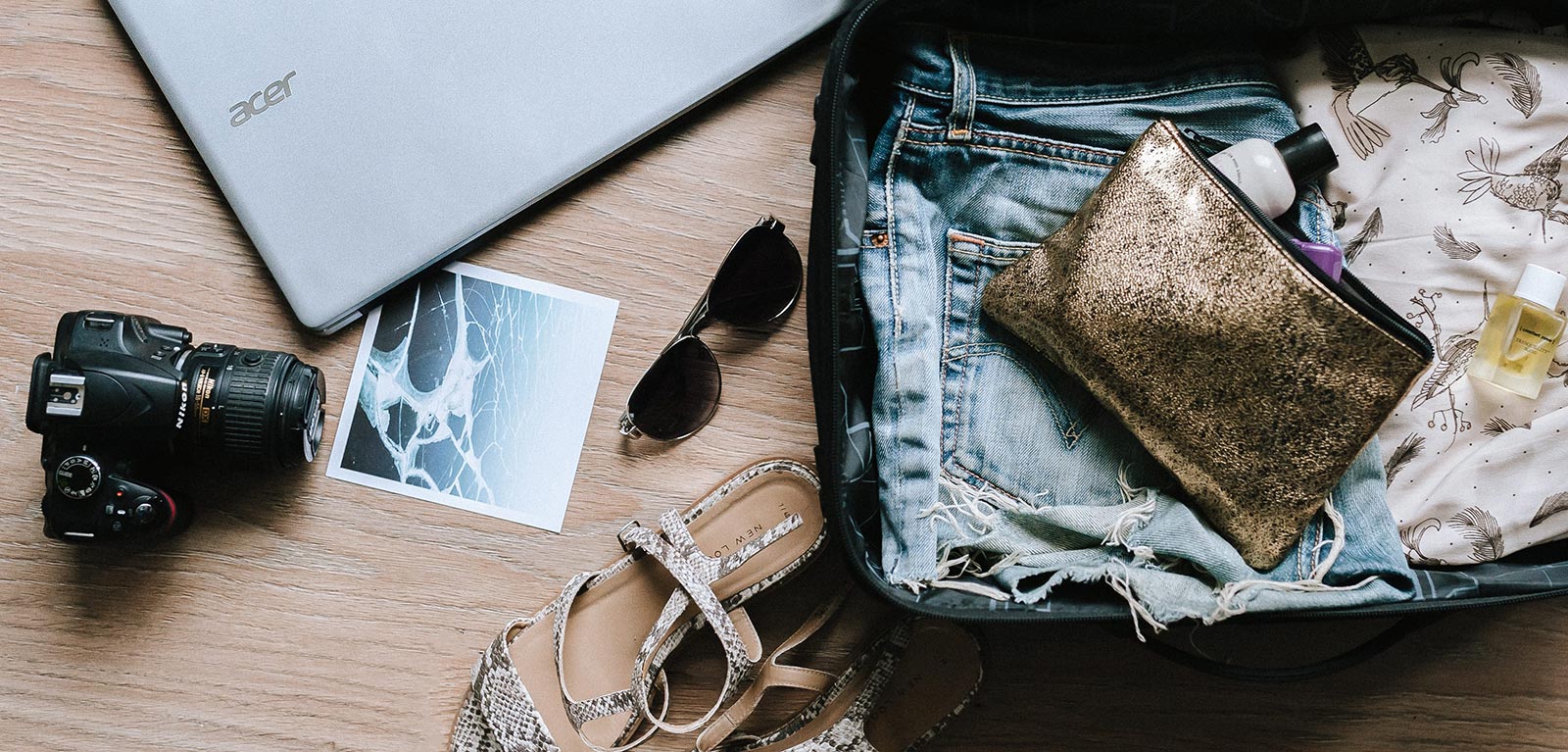 When I was trying to gather things to bring to Queen's, I learned that it is difficult to pack your entire life into 2-3 checked bags and 1-2 carry-ons. There were so many things that I wanted to bring with me that I didn't have room for in my bags. Settling into life at Queen's, I learned that there were many things that I packed that I wish that I hadn't brought with me.
People had suggested certain items, and I disregarded their input and other things I thought were a must, yet I learned that they were not. Hopefully, others can use this list to pack efficiently and effectively for an amazing university experience!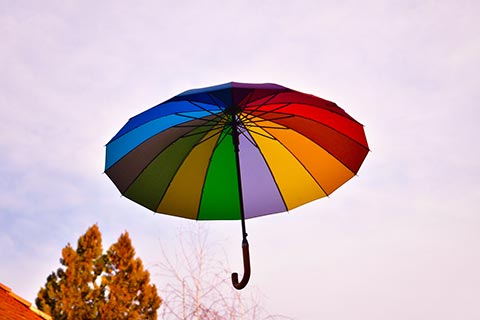 Things I wish I had brought with me
1) Umbrella, Waterproof Pants, Rain Boots, Ponchos, Rain Jackets
Something I wish that I remembered when I was packing is the fact that Northern Ireland is rainy. Within the first week, I was unprepared for rain and wind and surprised at what the skies can produce! Remember rain garments or you may be very wet walking to campus and uncomfortable sitting in class.
2) Extra Glasses and Contacts
If you are a glasses wearer like I am, you can sympathize with the fact that within the first 12 hours of being in Belfast, I sat on my glasses and broke them. Luckily, I brought spare contacts and was able to get a pair of glasses within a week, however I wish that I had brought a second pair of glasses so that I could have avoided that hassle.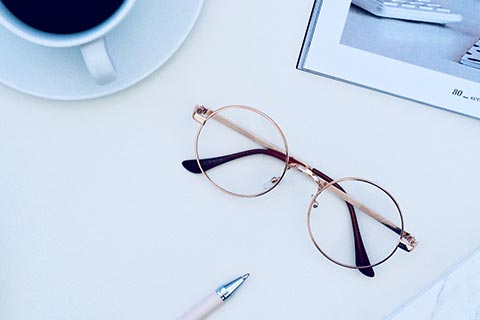 3) Internationally Friendly Bank Cards
Oftentimes, if you are applying for a bank account, you cannot apply until you are in the city so that you can present the proper documentation. Therefore, make sure you find out if your home bank has international fees before traveling abroad so that you do not incur high international fees. I know that my bank at home charges a 3% fee, so I've been careful when and how I used my debit card. Additionally, many banks will convert money for you, so I'd recommend getting some pounds before arriving!
4) Pictures
Moving to a new place can often make some people feel homesick but seeing pictures of family and friends can help a lot! Be sure to print out some pictures to hang around your room!
Within BT1 accommodations, each room has a bulletin board which is a perfect way to hang up your picture from home!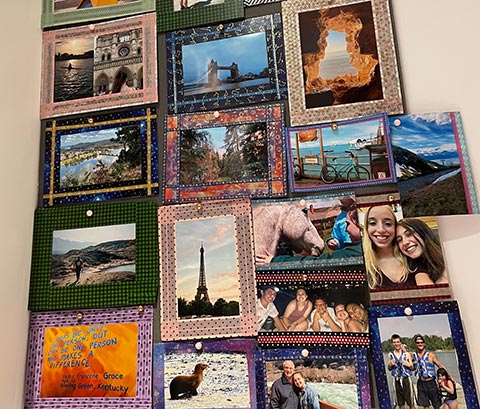 5) Prescription Medication
Just as important as bringing extra contacts and glasses, make sure that you have adequate amounts of medication to ensure a smooth transition while switching to a doctor in the UK.
Things I wish I left at home
1) Appliances That Use a Plug
Being from the states, I forget that the voltage between the US and UK is different. Make sure you do not bring appliances that use a plug unless you also bring a transformer with you. Some appliances (like computers and phone cords) will automatically change the voltage while other 'bigger items' require a transformer which is important so that you don't blow a fuse.
2) School Supplies (Notebooks, Pencils, Pens, etc.)
I love decorating my notebooks and making sure that they're totally customized for the school year ahead. In the process of lugging six notebooks with me, I also paid for overweight baggage. I promise you that notebooks, pens, and pencils are widely available in the UK. Save the room in your bag for more rain gear!
Although cute, space within my bags could have been utilized for much more significant items than my notebooks from home!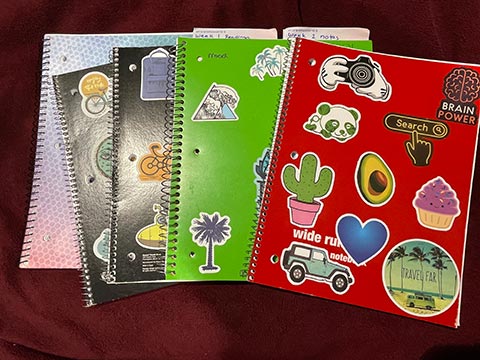 3) Blankets
I love my blankets; however, I really underestimated the sheer amount of room a stack of blankets takes up. Queen's offers packages where you can buy a bedding pack (and a kitchen pack) which I highly recommend doing. I guarantee, a bedding and a kitchen pack from Queen's (which you pick up upon arrival) will be significantly easier than lugging bedding and kitchen supplies in checked bags.
4) Toiletries (shampoo, conditioner, soap, deodorant, toothpaste, etc.)
I have my 'go to' toiletries, however packing full containers of these items will add to excess weight in your baggage. I recommend bringing travel size containers and then buying full size toiletries upon arriving. The extra space in your suitcase can be used to pack some more clothing.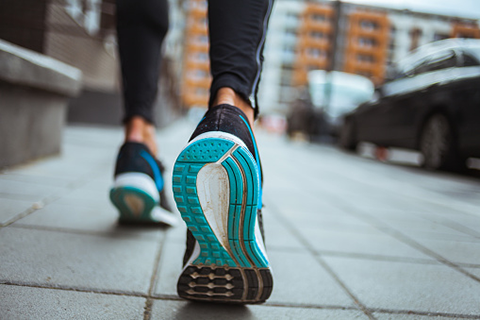 5) Every pair of shoes that I owned
I wish that someone had reminded me that Belfast is a city, therefore the most important pair of shoes will be those that are comfortable for walking long distances. I packed way too many shoes that (although cute) will give me blisters if I walk more than 500 yards in them! Make sure to pack shoes that are comfortable for walking long distances (and don't forget the rain boots!)
I hope that this list was helpful. Although, packing can be stressful, I promise you that there's nothing to worry about. Just remember, that if there's something that you forgot to pack (or an item that may add excess weight to your baggage) you can always buy it upon your arrival in Belfast!
Find out more
MA Conflict Transformation and Social Justice
Sami Koitz

Conflict Transformation & Social Justice | Postgraduate Student | Maryland USA

I've always been interested in the Middle East, specifically the Israeli-Palestinian conflict and non-profits that work towards building bridges between divided societies.

I am from Maryland, USA (about a nine-hour flight from Queens) and graduated in 2022 from Susquehanna University with a double major in Communication Studies & International Studies.

Outside of academics, I am a member of the equestrian team, Jewish Society, and wakeboarding club. I love meeting new people and I look forward to chatting with you.