Routine and Time Management during the Pandemic
Is every day starting to feel like Groundhog Day at this point? Queen's Creative Writing student Ross McDonald has some tips for sticking to a routine and managing your time during the pandemic.
We can't go to the pub, we can't use gyms, and we can't even indulge in retail therapy on the high street. If the days are starting to merge into one and your motivation to get up and work is being sapped, try these 5 things that can easily slip into your daily routine to pick you up again.
1. Exercise
If you already have some form of exercise in your life, I'll be preaching to the converted here. But if not, consider introducing even just 5 minutes of movement into your days. I know I spend too long craning my neck at my desk (because what else is there to do at the moment?) but I make sure to assign a little chunk of time to exercise each day.
Aside from the juicy endorphins you release, exercise – be it running, cycling, yoga, or even skipping – can wedge in some structure to your days. Start the day with it, end the day, or break it up in the middle. Whichever you may choose, having that time to look after yourself outside of the mundane is crucial now more than ever.
For some guidance on how to get started with yoga, have a look at my list of free online yoga resources here.
2. The Pomodoro Technique
This is a great one if you just can't seem to get started on work or struggle to stay focused for very long. The Pomodoro Technique comes from a guy called Francesco Cirillo who coined the term after the Italian word for 'tomato'. He would set his tomato kitchen timer going for 25 minutes, work until it went off, then have a 5 minute break and start again.
25 minutes = 1 Pomodoro.
This study method is great because it allows you to work in manageable chunks throughout the day without it feeling too oppressive. If you're struggling to get stuff done at the moment, try the Pomodoro Technique here.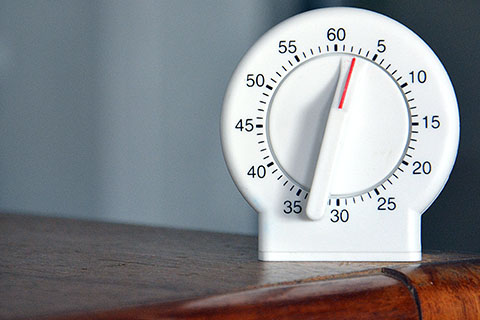 3. Working 9 to 5
Wise words from Dolly Parton and my A level English teacher. At college I was told to treat writing as a 9 to 5 job otherwise nothing would get done. My teacher (and Dolly) were right.
Given the nature of my course, most of my 'work time' is spent in solitary away from lectures and seminars. On the Creative Writing MA we get dealt a lot of reading and, not so shockingly, we have to write a lot. If I left it to chance, just working when I felt like it, nothing would get done indeed. So organising my days as having a designated 'clock on' and 'clock off' time works well.
If you study a subject that has a lot of contact time, this clocking on and clocking off will be more dictated to you. However, it's still a good idea to pick your hours and work them consistently every day.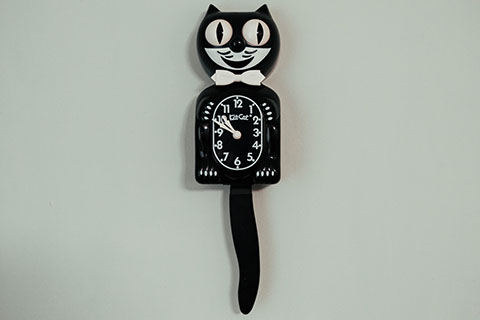 4. Are you here for work or leisure?
Separating work and play (like with the 9 to 5 method) allows your brain to switch off… but only if you work in a different setting to the one you relax and sleep in. Most people will admit to working in bed whether you're a student or working remotely out in the real world. I've definitely been guilty of it. But there have been many studies on why this is a terrible idea.
Without boundaries between work and leisure/rest spaces, it can start to feel like you're at work when you're trying to go to sleep. These associations are a nightmare to break. You're more encouraged to glue yourself to the screen right before bed which reduces melatonin (the sleep hormone) and your brain won't switch off.
To vary the work space from the rest space, make use of what's around you. At Queen's we're lucky enough to have the McClay library open and the Graduate School if you're a postgrad. Utilise these different surroundings and have a definitive answer to 'Are you here for work or leisure?'
5. Aaaaaand… sleep
We spend a third of our lives asleep. It's the necessary nightly MOT to keep you ticking over. I didn't take it very seriously until a couple of years ago when I found Matthew Walker – a neuroscientist who specialises in sleep. His body of work covers everything from cheeky nightcaps to the biology of dreaming.
If you have the time to watch his interview with Joe Rogan, I'd highly recommend it.
A big takeaway was how significant it is to wake up and go to sleep at the same time every night. Easier said than done. But it fits into the idea of routine and consistency.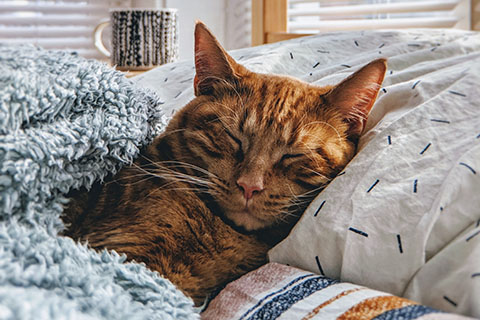 These 5 things are just about maintaining my sanity at the moment. The (sort of) apocalypse is rough enough without lagging behind with uni work and struggling to relax – hopefully this list can offer some salvation if you're struggling too.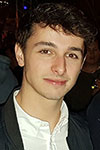 Ross McDonald
MA Creative Writing