Lockdown: Student Societies supporting students
Queen's student societies play a significant part in student life, especially during lockdown, says Yi Kang Choo. Here's four reasons why.
As a member and the current president of the Malaysian Students' Society of Northern Ireland (MSSNI), I am extremely proud with how we are helping our members alongside the society's very own crisis response team.
1. Peer-to-peer careline
The society has established its own careline, where students can send in any queries, worries or questions they may have during the lockdown. Besides the official FAQ provided by the university, as well as the mental health support provided by the QUB Wellbeing department, students have the opportunity to ask questions informally with the committee who are students ourselves.
2. Distributing health packs – safely
After liaising and getting masks, as well as hand sanitizers from the Malaysian Embassy, the committee started distributing them to all members in Belfast (in accordance to the currents social distancing measures imposed by the UK Government).
"It feels really warm and meaningful when students are able to support each other as a connected community within Belfast – our second home away from Malaysia."
If you are currently a Malaysian in Belfast and in need of these health packs, feel free to get in touch! The excess health packs will also be kept for incoming new and returning students who are coming back on campus this coming September.
3. Online lockdown campaigns and information
The society is also compiling some useful activities and information for all members to participate in. For example, some members who travelled back home during the lockdown recorded their travel journey and shared them with everyone within our FB group. The committee also launched a "things to do during lockdown" campaign so everyone can keep themselves occupied and engaged with the student community in Queen's.
4. Support from the Students' Union
Being a part of one of the clubs and societies in QUB is definitely a great way to stay connected. Our Students' Union has also tried their very best to support students, and if you are interested, feel free to check out their website to know more about this. As a student, I get the feeling that I am not going through all this alone, and I get support from my friends, academics, society, and even the Students' Union from time to time.
This is what makes me really proud and grateful to be a student studying at Queen's University Belfast!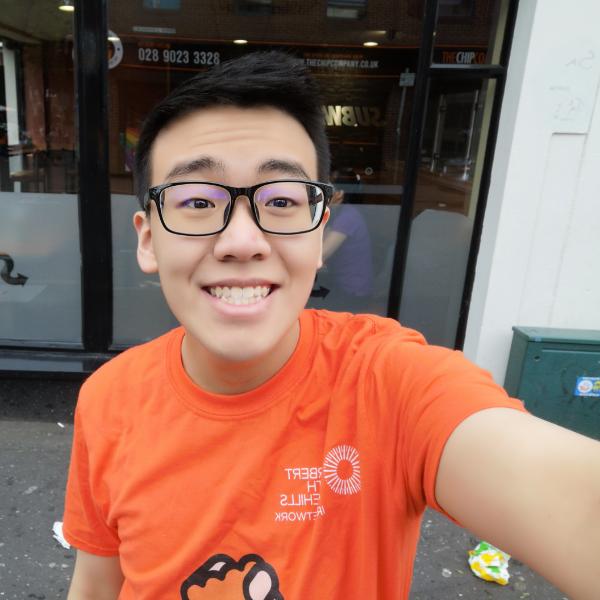 Yi Kang Choo, LLB Law
Student Blogger, LLB Law