Our guide to the Queen's societies you may not have heard of
University isn't all about studying and meeting deadlines. It's important to make the most of your university experience. One of the best ways to get involved is by joining one of the many Student Union's clubs and societies.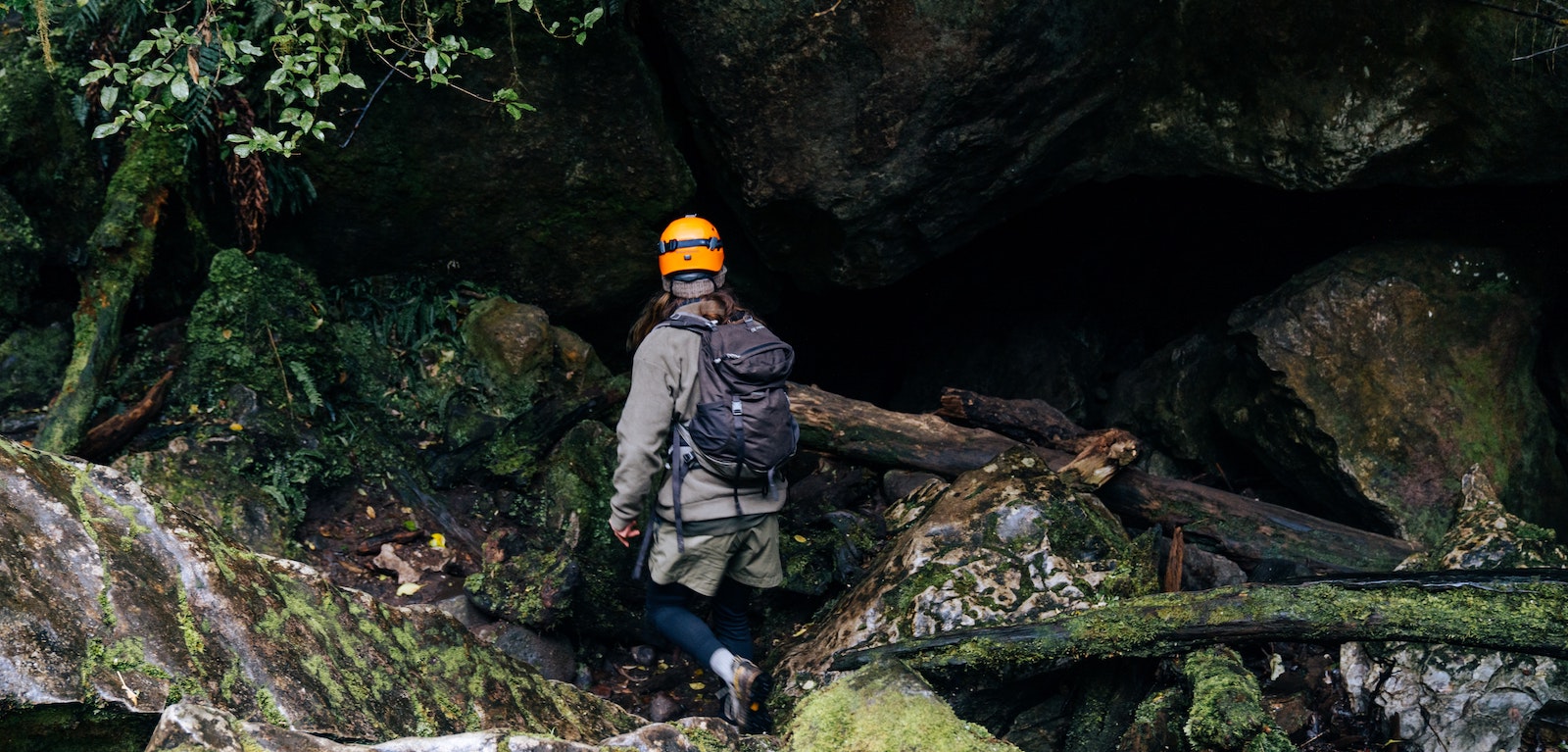 You have over 215 clubs and societies to choose from at Queen's, so you might find it hard to pick just one or two. The Queen's Student's Union is home to all the clubs and societies you'd expect – regular sports clubs, course-focused societies, career and skill-building groups, and creative clubs for those into drama, writing, drawing and more. But what if you're looking for something a bit different?
This showcase of some student clubs and societies at Queen's is designed to help you find your crowd or maybe even try something new.
Try a new sport with the Underwater Hockey Club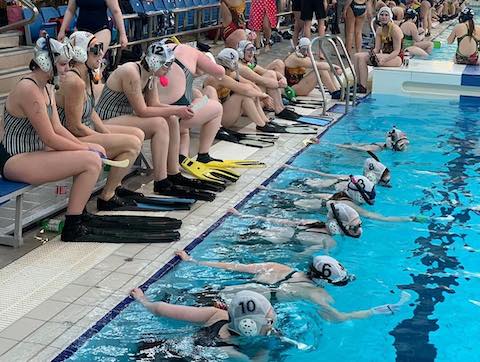 Underwater Hockey – also excellently named 'octopush' - is a fun and fast-paced team sport. It's like any regular hockey match in that you play with a stick and a puck… the only difference is you play at the bottom of a pool. Being a pro at hockey will only get you so far here, you may find playing while holding your breath is a bit of a challenge.
A major draw of this sport is it combines two very different skills and you'll get to experiment with lots of different equipment. You'll play with snorkels, fins, a mask, protective head gear and gloves and of course, a puck and sticks.
You can catch the Underwater Hockey Club in action on their YouTube channel.
Relax and take it cheesy with the Wine and Cheese Society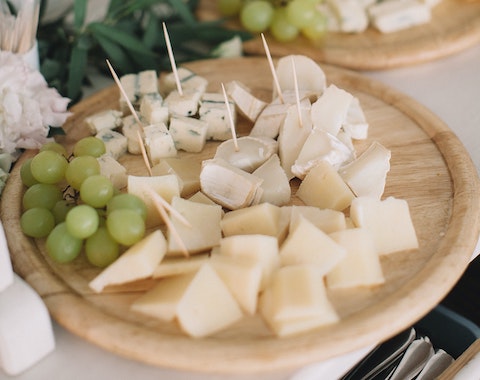 If you join the Wine and Cheese Society, you're guaranteed to have a gouda time (no more puns, we promise). This group is designed to bring together like-minded wine and cheese lovers for some socialising over a drink and something to eat.
The society hosts a range of activities, from cheese-related quizzes to wine tasting. It goes without saying that this society is open to all, no matter your level of cheese knowledge or your wine preference.
Put your lockdown quiz skills to use with the Queen's Quiz Society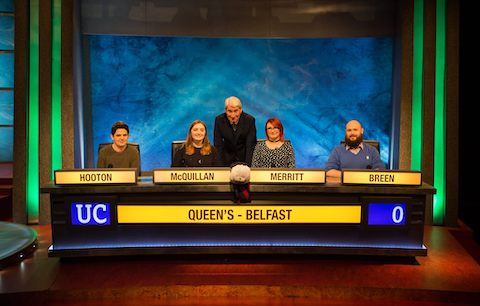 Over the past year or so, we have all become quiz experts. If you ever find yourself missing your virtual quiz nights, the Queen's Quiz Society is for you. Show off all your general knowledge and lateral thinking skills in a variety of quiz nights, tournaments and special events.
The quiz society does more than just organise pub quizzes. Every year, the society enters teams and individuals to different gameshows, including Only Connect, Pointless, Eggheads and the prestigious University Challenge. So if you fancy your chance to impress Paxman, sign up to the Quiz society and see how far you can go.
Learn to fall with style - join Skydiving Club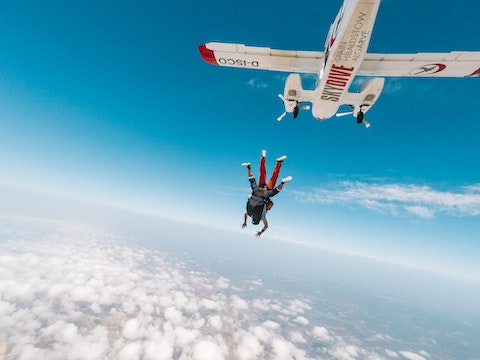 If you ever find yourself without any weekend plans, why not try the sport of jumping out of an aircraft, performing some acrobatic manoeuvres and then landing by parachute?
Skydiving Club jump every Saturday and Sunday at the Wild Geese Skydiving Centre. The society offers discounted training and ticket prices to all Queen's students, which is perfect if skydiving has always been on your bucket list.
And don't worry if solo skydiving sounds a bit too much for you. The club offers other options like indoor skydiving or tandem skydiving (jumping while connected to an instructor).
Help raise awareness of mental health issues with the Mind Matters society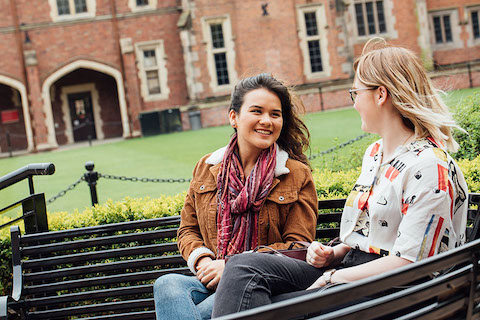 Mental health issues can affect every single one of us. Why not spend your free time with Mind Matters Society to help educate people on campus about issues surrounding mental health? The society can also support you and can educated you on how to look after your mental wellbeing while at university.
The Society also promotes careers in psychiatry – so if you've always been tempted by this path, why not sign up?
Explore some of the best spots Northern Ireland has to offer with the Caving Club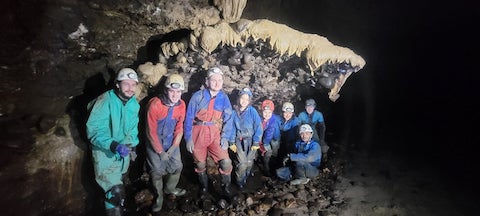 While caving is by no means a new activity, you might find it a novel way to explore some of the island's beauty spots while making friends. Caving Club gives you the chance to take part in a fun physical and social activity and unwind after a week of lectures and classes. You'll see stalactites, stalagmites, flowstone and a host of other amazing natural formations up close.
And even better, you don't need any prior experience of caving to join the club. You'll learn everything you need to know about the activity while getting the chance to visit some of the most impressive caves in Northern Ireland.
Take a look at their promotional video on YouTube.
Get into competitive gaming with the Esports club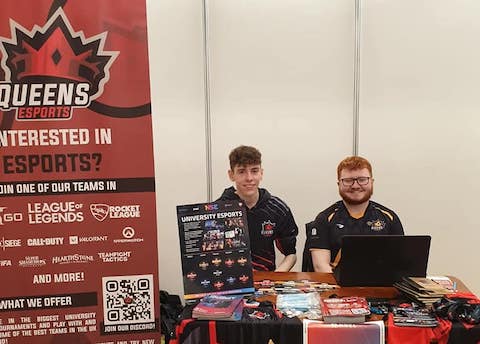 The Esports and competitive video gaming industry has grown to the point where it's now a global sport in its own right. The Esports club at Queen's is for students who are interested in playing for the university in competitive tournaments around the UK and Ireland. It's also open to keen gamers who just want to play with like-minded students.
The Esports club gives passionate gamers a chance to meet people who share their interests and discuss different games. Players of all skill levels are welcome and you can learn from other players, so it could be a great club for you if you want to develop your gaming talent.
Learn to build something that will put ASIMO to shame with the Robotics Society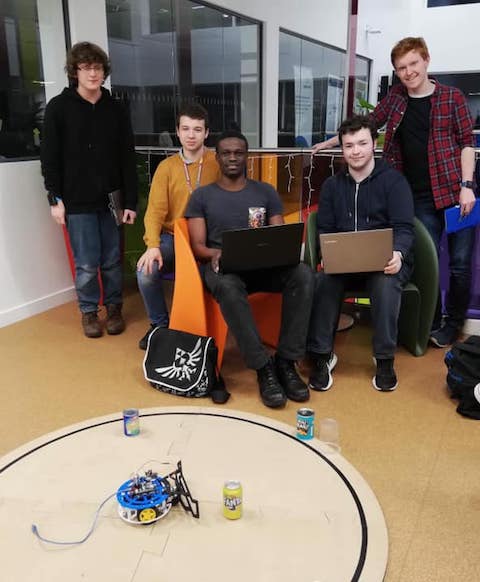 The Robotics Society allows students to learn about the growing robotics industry, build useful skills, work as part of a team and have fun.
The technology industry is booming, especially in Northern Ireland, and it's an industry that many students may find themselves in after graduation. The robotics society organises fun events that teach you about robotics theory, how to collaborate, problem solving, come up with ideas and be creative.
In need of a new party trick? Try the Juggling Club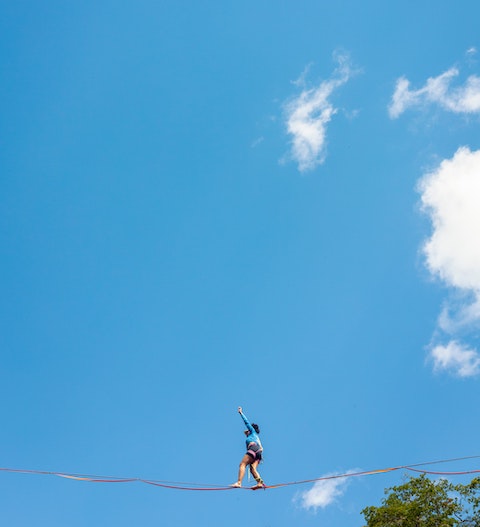 Juggling is likely a skill that you have long since mastered. After all, as a student you balance your social life alongside lectures, classes and deadlines. Why not put this skill to use in a more practical sense and learn some cool new tricks with the Juggling Club?
This friendly outdoors club also functions as a circus society. So you can master slacklining, fire tricks (in a safe environment, of course), handstands and other skills you'd find at a circus. The society often teams up with the Aerial Sports Club as well, so you can experiment with new disciplines.
Fancy yourself as an armchair critic? Join the Film Society!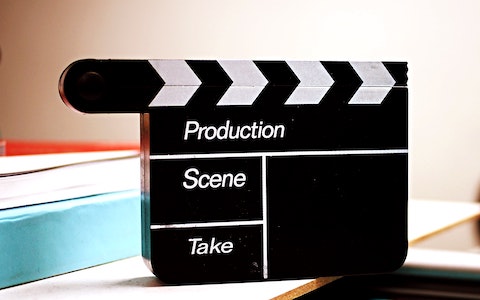 The Film Society is for all film enthusiasts - whether you're a cinema fan, a talented videographer, director or screenwriter and everything in between. The society hosts events including screenings, quiz nights and soundtrack karaoke.
It's also helpful if you do want a career in film or media as it provides you with great networking opportunities. The society works with the local film industry to host various workshops and talks throughout the year. The workshops often cover different areas such as screenwriting, directing, cinematography, stop motion, adapting literature to film, and more!
Find out more