A-Z of Queen's Clubs and Societies
From chasing a puck at the bottom of a swimming pool to strutting your stuff like a KPop Star there's no telling what adventures you'll have in a Queen's Society! And with 215 clubs and societies and counting your next escapade is waiting.
We've pulled together an A-Z list of some of our favourite clubs and societies, from the unexpected to the life-changing, they are all here. Let's get started shall we?
Archery
Archery is all about precision, diligence and most of all fun. The aim is to hit the target using a bow and arrow and to get better each time. Past members have gone on to compete at the highest levels. The club's connections with other clubs and sporting boards mean that each member has the chance to take the sport as far as they wish.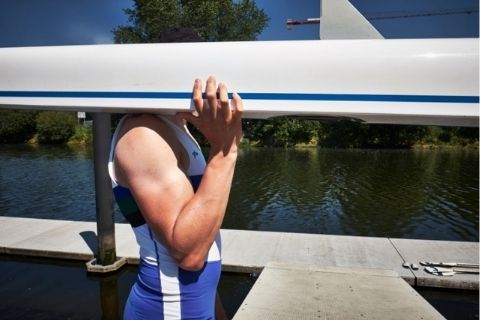 Boat Club
Queen's has a long and illustrious history of rowing, the Boat Club was founded in 1933. They welcome rowers of all abilities from Novice to Senior level, as well as those who have yet to begin their rowing careers. It's not all competition though, the Club's "Naked calendar" is famous around campus.
Cheerleading
If you've ever been interested in cheerleading, look no further! Show your university spirit by cheering with the Queen's Knights and perhaps even joining their competitive squads. Learn everything from stunts, tumbles, dances, and jumps. But don't worry if you have no experience because all ages, sizes, genders, and abilities are welcome!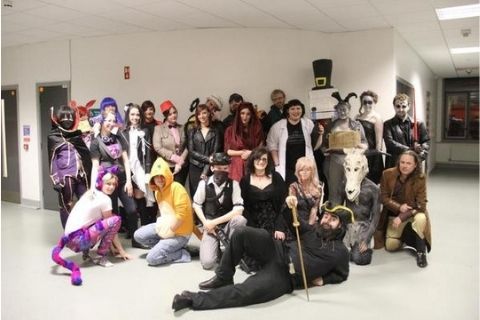 Dragonslayers
This is the official gaming and anime society of Queen's and offers members a place to enjoy their chosen games, both table top and electronic, a full calendar of exciting gaming events, and a friendly environment to meet other like-minded individuals. It's also one of the only places with access to the latest Anime content and legal permission to show it! Our Anime screenings are updated every month on their Queen's Dragonslayers Facebook page.
Enactus
Across the globe there are over 80,000 students involved in Enactus, a social enterprise society. In the UK alone there are over 50 Enactus University societies and every year they come together in London to present their work over the past year with the hope of going on the represent the UK in the Enactus World Cup. Queen's Enactus Society is currently in the top 5 Enactus teams in the UK!
Film
The Film Society is designed for those who love to watch, make and discuss films. They celebrate the art of film in a range of ways. From hosting screenings, holding pub quizzes to themed pub-crawls. They also provide a platform for budding filmmakers to collaborate with each other and provide them a chance to reach new audiences with a short film festival.
Golf
FOUR!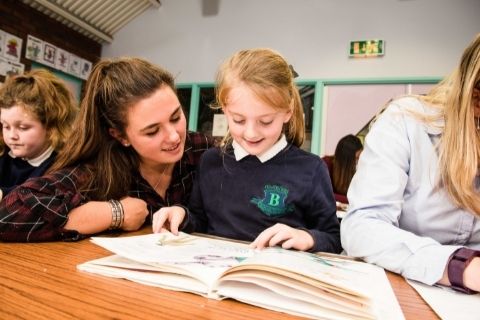 Homework Club Programme
Would you like to help local children and young people improve their study skills, build their confidence and raise their aspirations about further and higher education? The Homework Club Programme gives Queen's University volunteers the chance to provide homework support to children and young people who live in areas of educational underachievement. A perfect opportunity for you to make a positive change in your community.
International Students Society (QISS)
QISS represent international students at QUB and aim to create a platform for individuals and cultures from all around the world to be celebrated. Each year they host the Qulture Shock Festival; a fantastic week of dance, music and food from across the globe. QISS is a great society for International Students to socialise, but local students are also welcome.
Jujitsu
The Queen's Kaizen Jujitsu club aims to provide self-defence training coupled with fitness & conditioning in a friendly environment. Where Jujitsu is an old Japanese martial art, "Kaizen" (Japanese for continuous improvement), indicates that this clubs ethos is about teaching techniques that are of benefit to those who might ever wish to defend themselves. There are no prejudices made about height, weight or gender, the aim is to accommodate any person who wishes to train at the club.
KPop Dance
The music genre that's sweeping the globe! The bands are super popular but have you ever thought about what it would be like to dance like a KPop Star? Well, now you can! The KPop Dance society get together to learn the routines to all their favourite hits. It's a fun way to spend an evening. The best thing is that you don't need any dance experience to come along to the KPop Dance society, beginners are always welcome. They host regular taster and social sessions too.
LGBTQIA+
The Queen's LGBT+ Society is here for the entire LGBT+ community (Lesbian, Gay, Bisexual, Transgender, Asexual, &c.) and aims to provide social opportunities, support and events in a safe space. As well as acting to promote a greater awareness of LGBT+ issues in the wider community. They are a diverse, open-minded and friendly group of people who love to get to know new people. LGBT+ Society is run by students, for students, with regular fortnightly meetings in the Students' Union and a variety of events across the year.
Motor Club
A sports club that provides great opportunities for those that are interested in motorsports, whether that be cars, bikes or karting, they love them all! During term time they meet for various forms of events, from karting to workshop visits, and simulator racing to away trips.They also both spectate and marshal at several big rallies each year, with Donegal Rally in June being the big club weekend away.
Nightline
QUB Nightline is a listening and information service for students run by students. They are part of the national charity, the Nightline Association, which operates in over 40 universities around the UK. Happy to talk to students about whatever they want, from loneliness, housing problems to relationship difficulties. Chats are completely confidential, anonymous, non-judgemental and non-directing.
Olympic Handball Club
Handball (also known as team handball, European handball or Olympic handball) is a team sport in which two teams of seven players each (six outcourt players and a goalkeeper) pass a ball using their hands with the aim of throwing it into the goal of the other team. A standard match consists of two periods of 30 minutes, and the team that scores more goals wins.
Players
If you love theatre and acting, then this is the society for you. Opportunities range from acting to lighting design and operation, and from directing, playwriting to stage management. The Queen's Players produce high level pieces of theatre throughout the year, and also attend the annual Irish Student Drama Awards Festival where they compete against other Irish universities.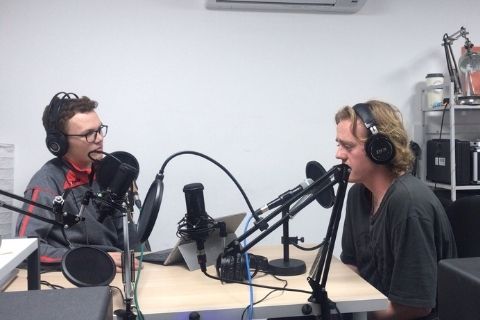 Queen's Radio
Queen's Radio is the sound of Queen's University Belfast and Northern Ireland's original student radio station. Based in the Students' Union of Queen's University Belfast and run entirely by students!
Robotics
The aim of the Robotics Society is to give students the chance to learn about this rapidly-growing field, build team-working relationships, and have fun doing it. Many members go on to have a career in this rapidly growing field, but you don't need to be an engineer to join. If you're ready to collaborate, come up with ideas, solve problems and be fully creative, this is a great society for you.
Snow Sports
One of the biggest clubs at Queen's, with nearly 200 members- a ski trip with the Snow Sports crew is guaranteed fun. From total beginners to veteran skiiers/boarders, QUBSnow is for anyone & everyone! If you want life-long memories from University and you have an interest in snow sports, you've found the perfect place for you.
Teddy Bear Hospital
A society which helps teach children about health and alleviate fear of medical environments. TBH is an international project and exists at 21 Medical Schools in the UK at 8 Medical Schools in Australia and 2 medical schools in Ireland. As a student volunteer you will go into schools, youth clubs and after school clubs to actively work and teach with young children.
Underwater Hockey
Underwater hockey, or octopush, is a fun, fast paced and exhilarating team sport played with short sticks and a puck at the bottom of the pool. Players wear fins, a mask, a snorkel, a protective glove and headgear. The sport is played across the world at elite and club levels and last year Queen's came 6th out of 18 clubs at the UK Student Nationals after only their third year competing!
Vegetarian and Vegan
Whether you are vegan, vegetarian or simply just veg-curious, the society will welcome you. Their aim is to create a community within Queen's University for those who wish to meet people with similar interests, while also providing an opportunity to learn about veganism in a positive and enjoyable way.
Wakeboard & Waterski
This is the only wakeboarding and waterski student club in Northern Ireland. Wakeboarding is like snowboarding and waterskiing is like regular skiing, but on water instead! This is a fun and vibrant society with a social calendar packed with events and trips. From away weekends down to Dublin, Cork, England and even Barcelona for a week! A few of the members also went off to Indonesia and to wakeboard in Bali for two full weeks!
X
X-Men with Xylophones Club.
Ok it doesn't exist, but it could if you want it to!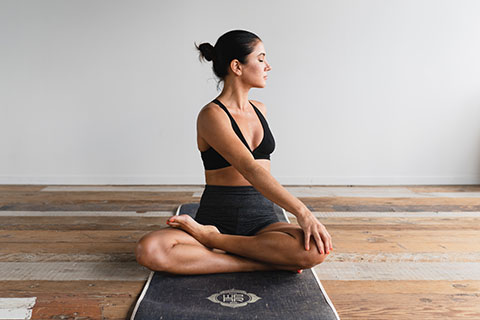 Yoga and Care Corner Society
A space to allow connection though yoga and meditation, mindfulness and being present. Curious about what yoga and meditation can bring but never done either before? This is for you.
Z
Zzz Sleeping Club - After all that activity you will need a lie down.