Best Places to Study in and around Queen's
At peak times the McClay can be a little more crowded than usual. But don't despair! There are plenty of places, in and around Queen's, which can provide a haven for productivity.
1) OTHER libraries
While the McClay library has 620 computers and approximately 2,000 study spaces sometimes it's nice to change things up and study elsewhere. Do you study best in a quiet, library environment? If yes, you're not limited to Queen's own libraries; you have a few other choices.
My personal favourite is the Linen Hall Library. Not only is it easily accessible, it's just opposite Belfast City Hall, but it is beautiful. Founded in 1788 with the sole desire to preserve literary works during a difficult historical period, the Linen Hall houses all manners of Irish and Northern Irish history and political works that you won't find in other libraries.
‌
It has two floors with plenty of spaces for members and non-members alike, and it even has its own café on the second floor, so you don't have to leave the building to get your coffee fix.
Other libraries you can study in include Belfast Central Library and the Lisburn Road Library, both easily accessible for students.
2) Cafés
If you prefer a study environment with some ambience and access to good ol' coffee and tea, a café may be for you. You have a huge amount to choose from; you can go for the big US, Italian, and Canadian chains, such as Starbucks, Café Nero or Tim Hortons, or you can try some local ones.
Amongst the best, in my opinion, are The Pocket, a cute little place across the road from the Lanyon Building, Clements, an NI based chain which offers 25% off hot drinks for ylink card holders.
My new personal favourite is Kaffe O. This Nordic inspired coffee shop is located in Botanic – far enough away to feel like you're getting a break from campus, but close enough to the university so you'll make it to your lectures on time – and has the best coffee I have ever had. On my last visit I was informed of their motto: #danesdontneedhandles. None of their coffee mugs have handles, and it's unexpectedly charming.
3) Outside
Weather permitting – we are in Northern Ireland, after all – getting some fresh air and sunshine can do a world of good not only for your physical health, but your mental health too. Botanic Gardens is a great place to start as it is pretty much on campus, but if you wish to venture further across the city, you can try the Titanic Memorial Garden at Belfast City Hall or Drumglass Park on the Lisburn Road.

Botanic Gardens, right beside Queen's
If, like myself, you are partial to the sound of water when studying, sitting in Titanic Quarter is the perfect place for you. It's further away from the city centre, giving you a sense of freedom, and it is usually quiet. I highly recommend trying it; it's a very relaxing place to study.
Learn more about studying English and Film at Queen's.
Explore our world-class facilities.
Victoria Brown

MA Film | 3rd Year | Belfast, Northern Ireland

I am a 22-year-old Hufflepuff English and Film graduate, and I am currently waiting to study an MA in Film. Passionate lover of literature, cinema, and academic writing, particularly relating to the Gothic, horror, and fantasy. Before moving to Belfast to live with my partner and study at Queen's, I lived in the seaside village of Groomsport. I am now the Editor of The Gown Independent Newspaper and the PR & Communications Manager for RTS Futures NI. I hope you enjoy my posts!

‌‌‌‌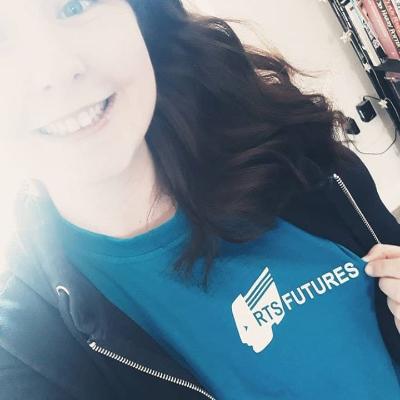 Victoria Brown
Student Blogger, English and Film