How to Start Practicing Yoga
Ever fancied getting in to yoga but you just weren't sure where to start? If you answered yes to that check out Creative Writing student Ross McDonald's blog on how he got into yoga.
Yoga is one of those things where you say "I should start doing it" but never do. You hear people talk about how great it is but rarely are you given an easy, tangible, way in. I'm going to share with you how I got started with yoga, why I kept practising, and some free resources that anyone can use to get started in as little as 5 minutes.
My journey
I started almost a year ago. The first lockdown of 2020 had just kicked in and I was imprisoned in a student house in Lancaster with three of my friends, one of whom had been doing yoga for years. With nothing else to do apart from accept the anticlimactic end to my undergraduate experience, I asked her to show me how to do yoga.
We just practised a couple of times a week to begin with. I didn't know any names for the poses and was oblivious to how inflexible I actually was, so the learning curve was steep. When I'd learned some names, tried some breathing techniques, and stopped falling over during the practices, I started practising most days.
Before long, I was practising on my own by following YouTube channels that I will share with you shortly. Today, yoga is as entrenched in my daily routine as eating breakfast. Suffice to say, I have one thing to thank the pandemic for.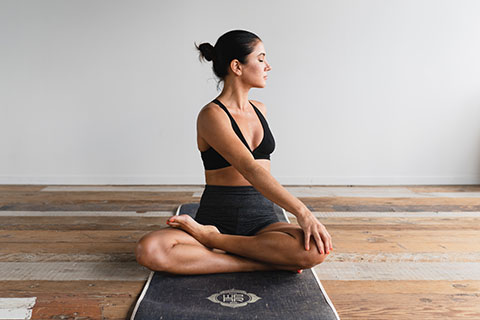 Your journey
At the moment, most of our days are spent strapped to our desks, waiting for the day to end only to rinse and repeat tomorrow. There's not much room for variation and not much opportunity to move other than going for the weekly food shop.
Here's where yoga comes in. No two days are ever the same and it makes you move your body rather than sitting hunched over your laptop.
Just to list a few benefits: reduced stress, relieved back pain, lower blood pressure, weight loss, better sleep, better concentration, and fitness.
All these great things are yours to claim in one of the biggest, most positive online communities in existence today. It's my hope to share this with you, so here's 5 free resources that have helped me in the last year and can help you too.
1. Yoga with Kassandra
This was the first channel I watched when I secretly started practising without my yoga friend last year and I still use it today. Kassandra is a Canadian instructor with a varied mixture of styles. And cats. She has a varied mixture of cats too.
There's 'yin' yoga, a more slow-paced style that benefits your joints and bones. Vinyasa flows are more movement-oriented that align your breath with the poses. Kassandra also has some nice bedtime routines that can literally be done lying down in bed and some morning routines that wake you up first thing.
She pitches to all abilities, whether you've only just heard of yoga today or whether you've been practising for years. Plus she has routines that are from 5 minutes long up to an hour long, depending on how much time you have.
2. Yoga with Adrienne
This is a huge community of almost 10 million people. Adriene is a Texas-based yoga instructor with a friendly, funny approach. She also has a dog who co-stars in her classes. Are you seeing any patterns here?
Much like Kassandra, Adriene's styles are varied and aimed at all levels. One recommendation I must make is her 'Breath' series which runs every January on her YouTube channel. It's a 30 day yoga journey which introduces all the main poses and principles with a focus on breathing. Click here to watch her introductory video from January 2021 to see if you fancy giving it a go.
The comment sections in this community are a nice salvation in the current climate too. You'll read other people's journeys day by day so if you find a class difficult, there are hundreds and thousands of other people in the same boat.
3. Yogiapproved.com
This is a website and YouTube channel with multiple instructors all from different yoga approaches. There are some free beginner classes on the YouTube channel as well as some seriously hard advanced ones too.
Alba Avella is a personal favourite on here. She has a 20 minute vinyasa routine that is challenging and fast-paced but very doable.
Another is Daniel Scott who has a fun, freeform approach to yoga, renaming poses and cracking jokes along the way.
4. Cat Meffan
Cat is an upbeat English instructor with a varied selection of routines. She's high energy, positive, and enthusiastic. When I have lots of energy, I watch Cat.
She also runs the 'Soul Sanctuary' for yoga and meditation which you can get for a 7 day free trial.
I also enjoy Cat's routines because she's the only non-American/Canadian instructor I use regularly. It's always worth adding in some variation and experimenting with different instructors to see who works best for you.
5. Jessica Richburg
Jessica is an anomaly on this list – she's significantly younger than most of the other instructors and relatively new to teaching. However, she is just as valuable and enjoyable as any other instructor with a unique approach to teaching yoga.
She has a big emphasis on the mental health benefits of practising yoga – how it can improve and heal the mind. I think we can all appreciate that at the moment. I'm not massively into meditation but her guided meditations are a great break from the norm and her voice is like silk brushing your ears.
Jessica has been a hidden gem discovery for me as she's been useful for the mindful side of yoga but has some intense routines for when I want to push it. If you're not yet convinced by yoga, have a read of her blog here.
Give it a go!
If you've never tried yoga before, take a look at some of these free resources that are only a click away. I'm almost a year into it now and I can't believe I ever went day-to-day without it. If you don't like it or find it boring, it will cost you no money and hardly any time. There are 1,440 minutes in a day – can you spend 5 of them on giving yoga a go?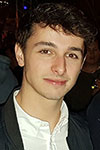 Ross McDonald
MA Creative Writing