The Affordable Student Experience: Belfast vs London vs Manchester
Queen's University Belfast is one of the most prestigious places to study in the UK. But does that mean it's expensive to live in Belfast compared to other cities like Manchester or London? Let's investigate.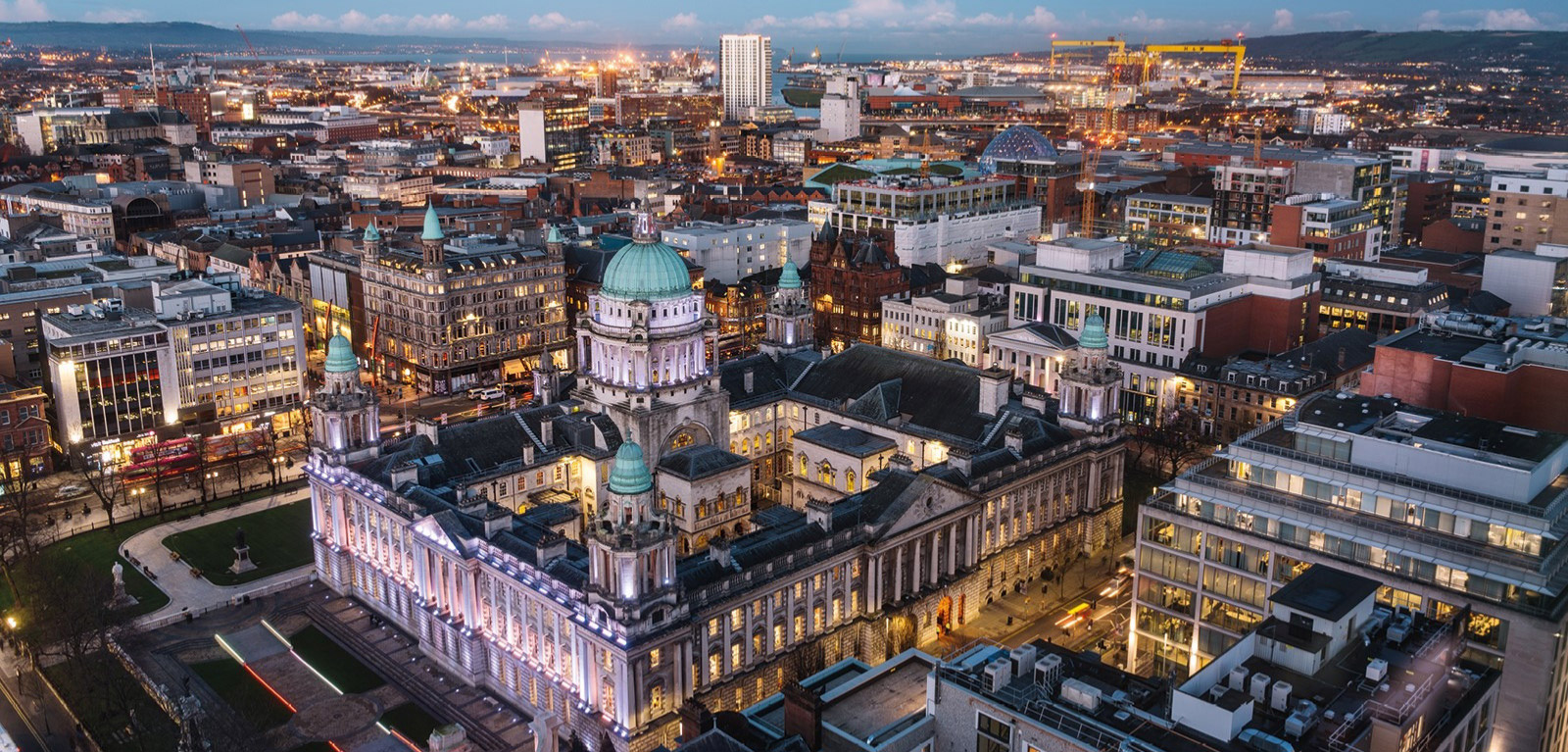 Belfast is a great city to live in when you're a student! It's a thriving and exciting capital city located in Northern Ireland filled with everything from stunning architecture and history, to fantastic shopping, and foodie delights. It's got something to suit every taste.
But you might expect all of this to come with a cost? Northern Ireland's hidden secret is that it has the lowest student cost of living in the UK (Which? University, 2018). Especially when compared to other student hubs like London and Manchester.
Accommodation Costs
When you're a student, one of the most important considerations is finding a good place to live while you study. Queen's was ranked 1st of out 7 participating Russell Group universities for accommodation quality (International Student Barometer 2017) and an ensuite room here will cost you just £125 a week. A comparable room in Manchester will cost you £155 per week and in London, you can expect to spend to £211 per week, that's £86 more expensive than Belfast!
The prices get even more expensive if you're considering privately renting. With the average price for a room per month being £503 in Manchester and £668 in London. That's before you think about the cost of bills too! Quite a difference from the average monthly rent in Belfast which is £339 (NatWest Student Living Index 2018).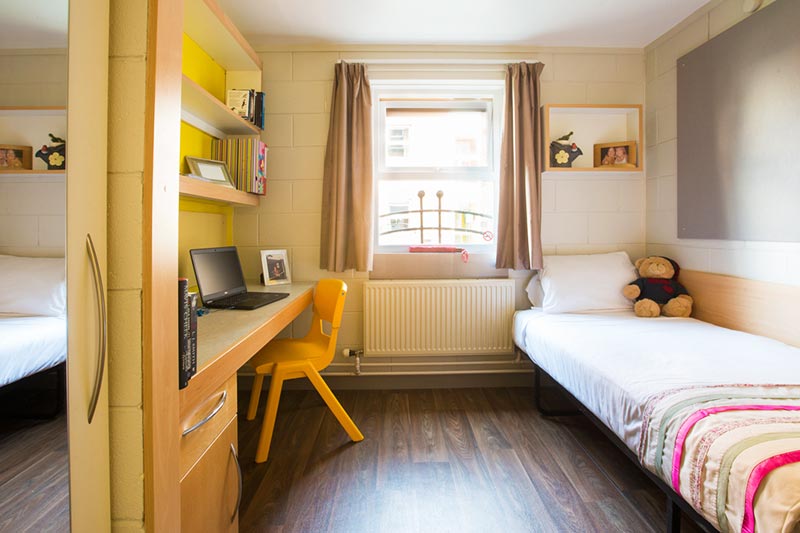 *Top Tip* Your room at Queen's comes complete with everything you need to make your stay comfortable, including WiFi, heating and electricity. There's no extra bills or hidden charges.
Food and Drink
Since all the student accommodation options at Queen's come with a modern kitchen for you to use, it's always easy to cook your own food in Belfast. Even better, the average food shop from our range of supermarkets and convenience stores averages just £39 per month. That's £5 pound less than you'd expect to spend in London and about the same as Manchester (Which? University Website).
It's also really easy to find speciality ingredients for your favourite recipes, with an Asian Supermarket and numerous local stores providing food and ingredients from across the world just around the corner from our Main Campus and Accommodation.
*Top Tip* Did you know that Northern Ireland was named world's best food destination (International Travel and Tourism Awards, 2018)? That doesn't mean that eating out in Belfast is too expensive though. A meal for two in Belfast costs around £12-£40, whereas in Manchester that would be £12.50-£50 and in London it would be £15-50 (numbeo.com/cost-of-living).
Getting Around
With two airports, ferries, a rail network and bus services – getting to and also around Belfast is simple. There are over 75 national and international flights to and from Belfast which means it's easy to travel to. Plus, once you're here, the public transport links will help you get wherever you need to go. Students can also benefit from discount travel within the city when they register for a YLink Card which costs £8 and offers 1/3 off rail and bus travel (and more).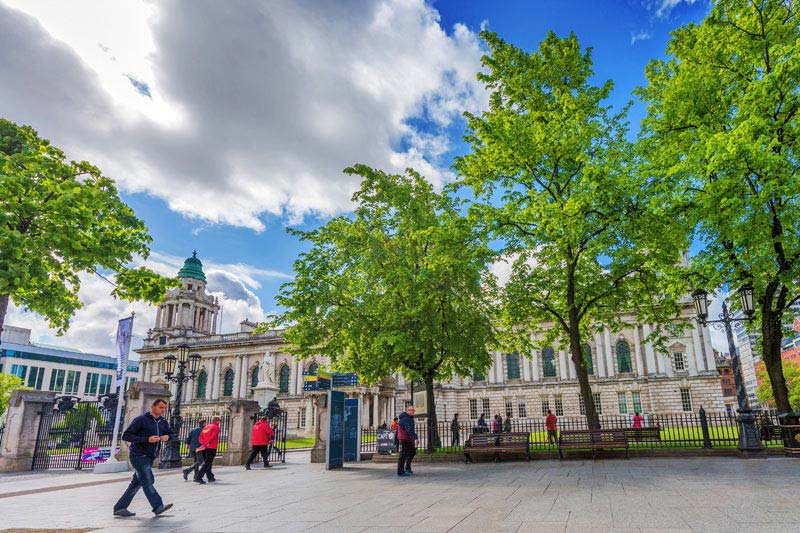 *Top Tip* Belfast is a very walkable city; in twenty minutes you can get from our main campus to the city centre. Plus, with a range of shops, cafes and bars near Uni, many students find that they don't need to use public transport much when they get here- a definite cost saver.
Social Life
There's always something happening in Belfast! The city hosts a range of events throughout the year, from Continental Markets to Film and Science festivals and they're often free to look around. But since you're saving all that money on food and accommodation, you'll have more to spend on your social life and having those memorable student experiences in Belfast too.
For example, remember the £5 you save on shopping? Why not use it to take a trip to the cinema where a ticket costs £3.50 on Tuesdays? You'll even have enough left over for popcorn! Compared to Manchester where it's £5.75 or London where the average student ticket is £9.50, that really is a bargain.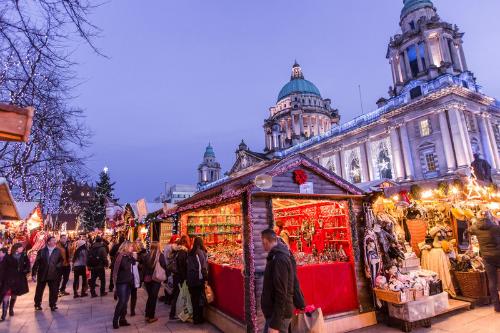 *Top Tip* If you want to be a tourist for the day, a Guided Bus Tour of Belfast costs just £11.50! In Manchester, it would be £12.00 and in London, a similar city tour would cost £34.00. (Sources: Belfast "Belfast City Sightseeing", Manchester "Manchester Sightseeing", London "The Original Tour")
Fitness
Keeping fit is a top priority but gym membership can be costly. If you're studying in London the membership at a University Gym can cost you £245 per year, which is a large chunk of your budget. In Manchester, an equivalent gym membership can cost £120 which is a little friendlier on your wallet.
But when you live in Queen's University Accommodation gym membership is free! That means you won't have to spend a penny in order to access the PEC, our state of the art fitness facility which features a fully equipped gym, swimming pool, climbing wall and fitness classes.
*Top Tip* Belfast has lots of beautiful parks and outdoor spaces to run, cycle and hike. So if you feel like taking your workout outside, the city is ready for you to explore. Plus, with our handy Belfast Bike scheme, you don't even have to own your own bike, you can rent one from a variety of locations too.
Scholarships
When you decide to study at Queen's you could be eligible for a wide range of scholarships and grants. From the Vice Chancellor's International Attainment Scholarship to the GB Tuition Fee scholarship or the Early Bird Renewal which offers you a 10% discount on fees when you enrol onto a full-time postgraduate taught course. In contrast to other universities, some of our scholarships are uncapped, meaning multiple applicants have benefited from them each year. All our scholarships are designed to help make the cost of living easier for you when you start studying here in Belfast.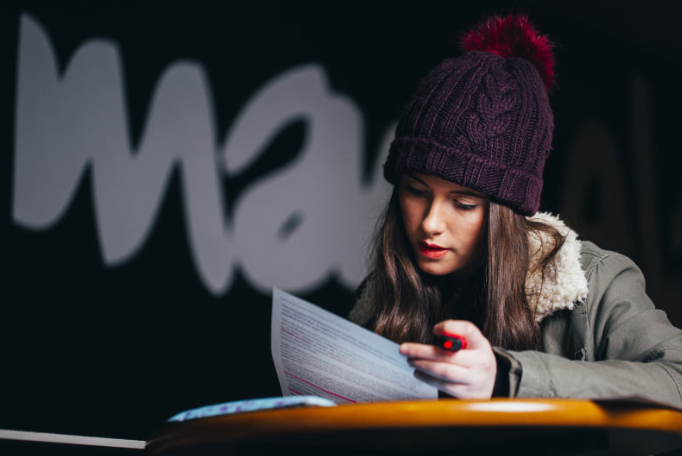 *Top Tip* Make sure to check out the Queen's University Scholarship pages on our website. You may be eligible for a scholarship or grant!
So, now that the results are in, it's clear that although Manchester and London are interesting places to visit, Belfast really is the most cost-effective city to live when you're a student! Just think, with all the money you'll save on accommodation and living costs you might even be able to fit a bit of travelling in between your studying too!
For more information about the cost of living for students at Queen's, check out our Living in Northern Ireland page.