Irish Writing and Culture
Colonial Consequences
Essays in Irish Literature and Culture
By: John Wilson Foster (Author)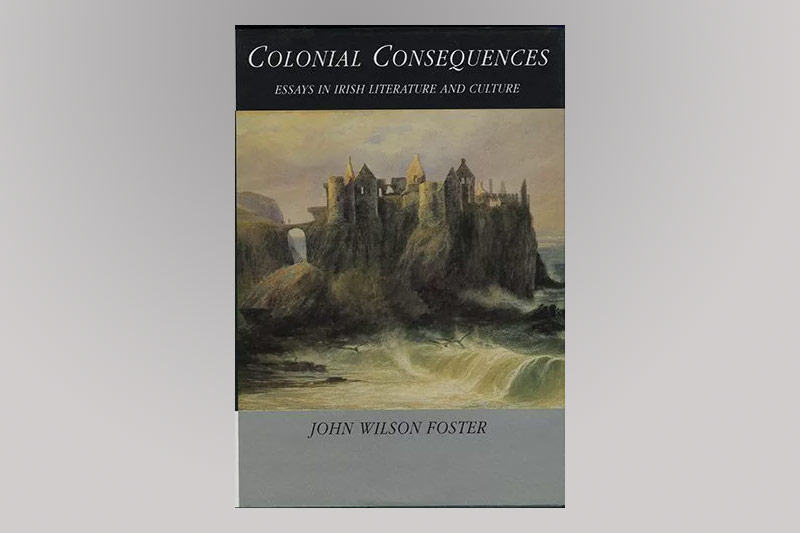 Year: 1991
Category: Irish Writing and Culture
Description
---
Colonial Consequences contains sixteen essays in Irish literature and culture by Belfast-born, Vancouver-based critic John Wilson Foster. The essays survey texts, genres and cultural backgrounds, from eighteenth-century landscape verse, the origins of Irish modernism, Yeats's great poem 'Easter 1916', to the literature and life-styles of Northern Ireland. They give eloquent, close readings of specific writers – Kavanagh, Hewitt, Rodgers, Montague, Murphy, Donoghue – and at the heart of the book Foster expands on his 1974 study of Seamus Heaney with a new and challenging analysis of the poet as a deeply political writer, working through cultural traditions that are questioned, while respected. The volume concludes with recent essays which have made Foster an important figure in the current debate over political meanings and cultural trends in a riven, unsettled society.

An unusual, personal introduction by the author retraces the steps that led him to these combative and penetrating inquiries. Scholarly, engaged and readably written, locally rooted yet globally perceived, they provide a rich matrix of interpretation which frames the past while clarifying the future.

Winner of the American Conference for Irish Studies 1992 Literary Criticism Award.