The Space-Blue Chalcedony
Earth's Crises and the Tyler Bounty
By: John Wilson Foster (Author)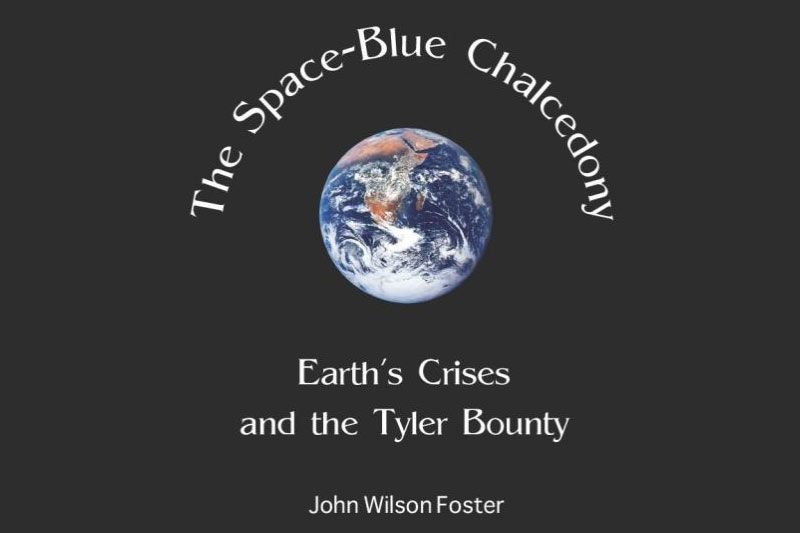 Year: 2020
Format: eBook, Paperback
Category: Nature
Tags: Nature
Description
---
The Space-Blue Chalcedony: Earth's Crises and the Tyler Bounty is an out-of-the-ordinary story of Hollywood, enormous wealth, big philanthropy, and the efforts of pioneering and gifted ecologists over the decades to defuse the environmental crises afflicting Earth, from smog to climate change.
The common denominator is an unusual but identifiably American couple. This is the biography of Jack Tyler and his determined wife Alice, who in 1973 founded and funded the prestigious Tyler Prize for Environmental Achievement. Their lives, as it happened, intriguingly replayed the white settlement of the American West and Midwest and the subsequent human impact on the land, air, and water. Jack's is a story from rags (a Dakota Territory sod house) to riches (a Bel Air mansion), from traveling salesman to cofounder and CEO of Farmers Insurance, and then to the rewarding of those scientists tackling Earth's environmental crises.
This is also the story of the Tyler Prize itself, which lends prestige to the accomplishments and lives of remarkable ecologists and environmentalists engaged in finding cures for the ills of our environment, from pollution to habitat destruction and species extinction. Through the history of the prize is told the fascinating story of ecology and ecologists over more than half a century.