The Titanic Complex: A Cultural Manifest
By: John Wilson Foster (Author)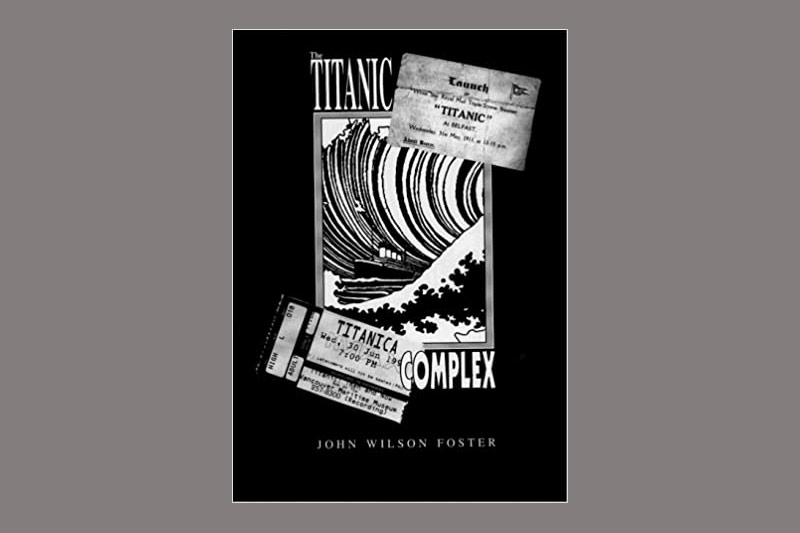 Description
---
The Titanic Complex surveys in succinct and stylish form the astonishing cultural phenomenon of Titanic, in its international (including American) perspective and in its British and Irish perspectives. The book demonstrates how the lost ship entered western culture--through paintings, novels, dance-works, plays, musicals, poems, songs, movies, documentaries, and folklore.

Moreover, the book shows how the birth and death of the ship provoked controversy and artistic response from some of the major literary figures of the day (Thomas Hardy, Joseph Conrad, George Bernard Shaw, Arthur Conan Doyle, Virginia Woolf) and brought to fulfillment the cultural preoccupations of the time in Britain and America.

The first wave of interest broke at the time of the launch and sinking--a wave of pride, grief, and anger. The second wave broke in the 1950s with American television programmes and Walter Lord's famous book (later film), A Night to Remember.

The third wave broke with Robert Ballard's discovery of the wreck in the 1980s. Since then the ship has vigorously added to its meanings for us: it is not only a vast symbol of modernity and technological ambition in the early years of the century, but also now a shifting symbol of postmodernity and technological anxiety, as the ever increasing representations, replicas and exhibits show.

The Titanic Complex then discusses what has been largely ignored up to now--the Irish perspective on this ship that was designed and built in Belfast, Ireland. It is not the Ireland of American immigrants so much as the Ireland of leading-edge industrial technology in Edwardian Belfast, and the troubled period in which Titanic was launched: the great ship broke in two when Ireland was in process of breaking in two politically, at the start of the modern troubles that are still with us. The Titanic Complex offers an appreciation of the unsung engineering culture that designed and built the great ship and sent it forth upon the seas.