NICOLA Study Report: Key findings from WAVE 1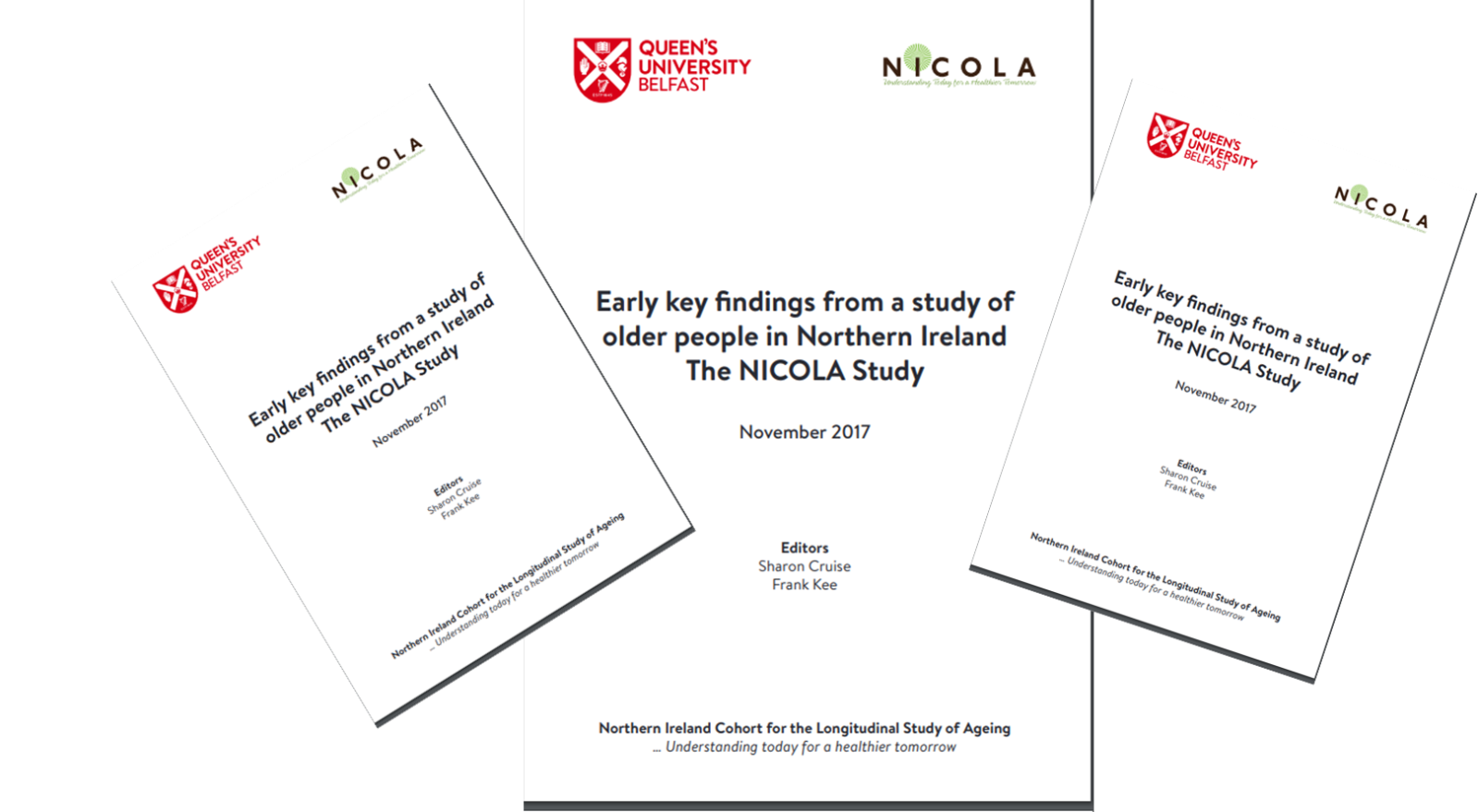 On Monday 27th November 2017, an event was held at Riddel Hall, Queen's University Belfast, to mark the launch of the Key Findings Report from Wave 1.
The event was introduced by Professor James McElnay (Acting President and Vice Chancellor QUB). Other speakers included Professor Frank Kee (NICOLA Scientifc Director), Professor Ian Young(Chief Scientific Advisor HSC R&D), Dr Sharon Cruise (NICOLA Scientific Officer), Mr Eddie Lynch (Commissioner for Older People NI) and Ms Bernie Rooney (Director of Social Inclusion Policy Division, Department for Communities).
Over 140 people attended including representatives from government departments, the 3rd sector, NICOLA funders, academic researchers, NICOLA participants, local health trusts and team members from TILDA (The Irish Longitudinal Study on Ageing), ELSA (The English Longitudinal Study of Ageing) and HAGIS (Healthy Ageing in Scotland).
Dr Michael McBride (Chief Medical Officer, Department of Health) stated 'The promotion of active healthy ageing is a global challenge and one that is being grasped by all government departments. We have an Active Ageing Strategy that is designed to ensure that Northern Ireland is an age friendly region in which people, as they get older, are valued and supported to live actively to their fullest potential; with their rights respected and dignity protected. Over time, as NICOLA matures, its value to policy makers will increase as it sheds more light about the transitions that we will face as we age'.
Speaking of the results from Wave 1, Professor Frank Kee stated 'Overall, these initial results will become even richer when we follow up the cohort to find out about the life experiences our participants have had over the coming years. It is this unfolding of their lives, over time, which will vastly strengthen the power and policy relevance of this important resource'.
The key findings from Wave 1 of the NICOLA study can be read here.‌