NICOLA researchers lead new research to study factors that affect brain health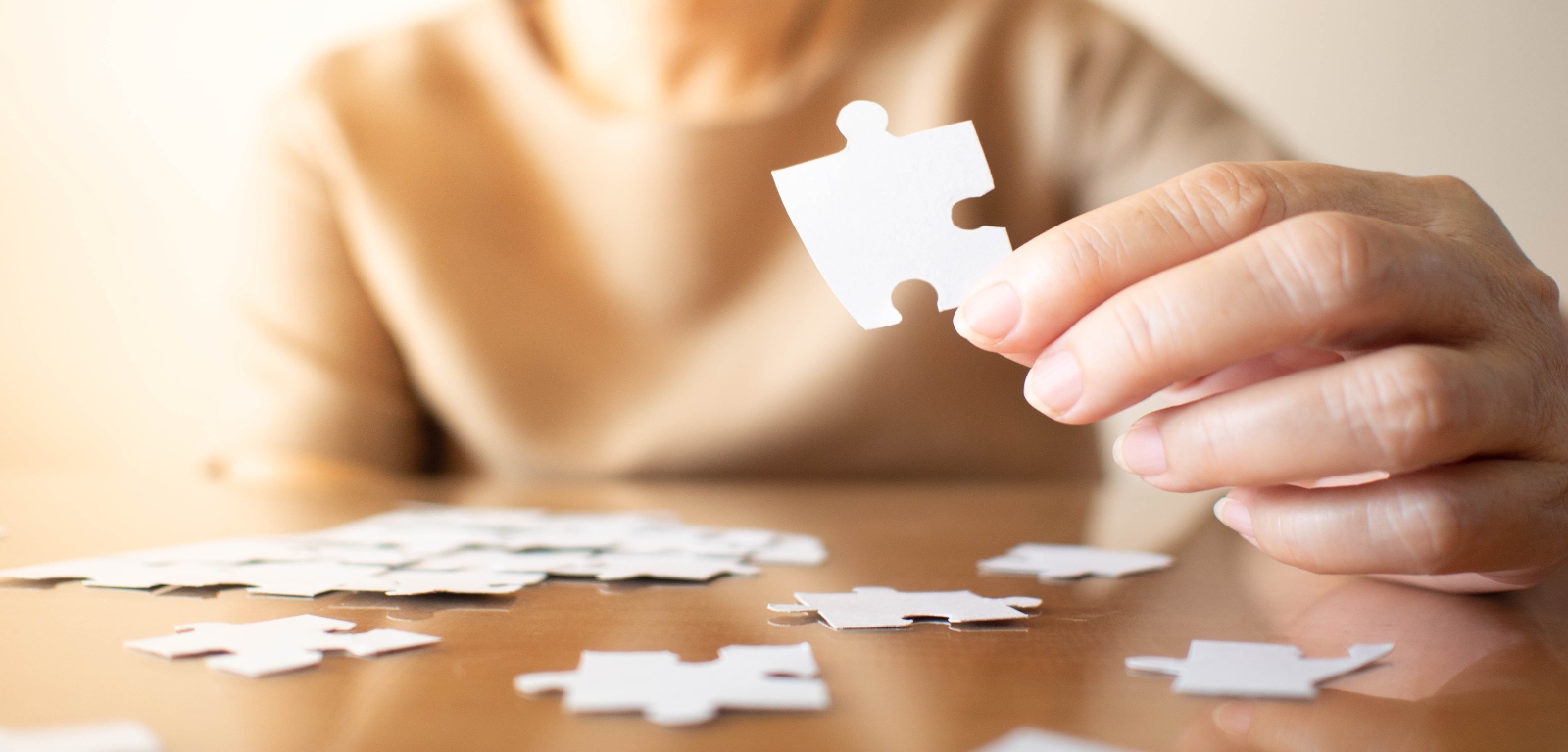 The number of people worldwide living with dementia and cognitive impairment is increasing, mainly due to people living longer. It is therefore important for researchers to gather much needed data to try and understand who is more likely to develop cognitive ill-health, such as dementia, and what may have caused them to develop it.
Researchers from Queen's University Belfast are conducting three new research projects which will study the various factors affecting brain health as we age.
The first study, the Harmonised Cognitive Assessment Protocol (HCAP) is a cross national study, funded by the National Institute on Ageing (NIA), which combines the Northern Ireland Cohort of Longitudinal Ageing (NICOLA) study and The Irish Longitudinal Study of Ageing (TILDA). The HCAP NICOLA study will look at in-depth cognitive assessments of 1000 NICOLA participants aged over 65 years old.
The TILDA HCAP study will also concurrently assess 1400 TILDA participants over 65 years of age. By looking at this data, the researchers will produce population prevalence rates of mild cognitive impairment and dementia. It will also enable the association of dementia with neuro-cardiovascular function and sensory impairment to be investigated.
The history of conflict in Northern Ireland also allows the impact of potential stress pathways to cognitive decline to be examined for the first time.
The second study, the SPACE (Supportive environments for Physical and social Activity, healthy ageing and CognitivE health) study, funded by UK Research and Innovation (UKRI) as part of the UK Industrial Strategy Challenge Fund, will look at how where we live affects dementia and brain health as we get older.
To conduct the study, the researchers will analyse cognitive data from the participants of the NICOLA study, and link this to information about where they live, amount of air pollution, the toxins in soil, or how walkable their neighbourhoods are, and will explore how different environmental factors relate to brain health.
The third study, the 'Brain Health and Lifestyle Survey', coordinated by Rebecca Townsend, PhD researcher from Queen's and funded by the Department for the Economy NI (DfE), aims to gather data from adults aged over 40 years in Northern Ireland, the Republic of Ireland, and Scotland, to better understand awareness, attitudes, and behaviours surrounding brain health.
The information provided by the survey will help to inform the development of interventions to support people in changing their lifestyle behaviours for healthy brain ageing.
Dr Bernadette McGuinness, Consultant Geriatrician and Senior Lecturer from the Centre for Public Health at Queen's, lead investigator on the HCAP NICOLA study and joint principal investigator on the SPACE study, said: "This cross-national research project combining data from Northern Ireland and Ireland will lead to a better understanding of differentials in dementia prevalence and trends and will provide valuable information for epidemiologic research into population risk factors for dementia."
Dr Ruth Hunter, Reader in Public Health from the Centre for Public Health at Queen's and joint principal investigator on the SPACE project, explains: "The complex social and physical environments where we live make some people more vulnerable than others to developing cognitive impairment. We do not yet know how these factors interact to make urban environments a problem for brain health, nor which are the best policies and interventions for promoting healthy ageing and brain health for our poorest communities.
"The SPACE project will provide evidence for policies and practices that provide supportive urban environments to promote healthy ageing, including promoting brain health."
Dr Claire McEvoy, Lecturer in Nutrition and Ageing Research from the Centre for Public Health at Queen's, researching the Brain Health and Lifestyle Survey study, said: "Given that up to 40 per cent of future dementia cases could be prevented by addressing modifiable risk factors, there is a critical need for policy change to promote healthy brain ageing in our population.
"We need to ensure that individuals at increased risk of poor brain health have access to the support and the information they need to adopt a more brain healthy lifestyle."
The HCAP NICOLA study is conducted in partnership with Trinity College Dublin and University of Michigan.
The SPACE study is conducted in partnership with Maynooth University and 21 partners from industry, policy, practice and the community. Partners include Belfast City Council, Anaeko, Age NI, Belfast Health Development Unit, Belfast Healthy Cities, AECOM, The Paul Hogarth Company, Commissioner for Older People NI, Public Health Agency, Department for the Economy Geological Survey of NI, Alzheimer's Society, ADRCNI, ThermoFisher, Brain Wave bank, Dementia Design Specialists, Translink, EastSide Partnership, Innovation Lab NI and Housing associations.
The Brain Health and Lifestyle Survey is conducted in partnership with Trinity College Dublin (Global Brain Health Institute), Age NI, Institute of Public Health Ireland and Brain Health Scotland.