Why Learning Matters in Preventing Violent Conflict
Professor David Connolly is Practitioner Chair at the Mitchell Institute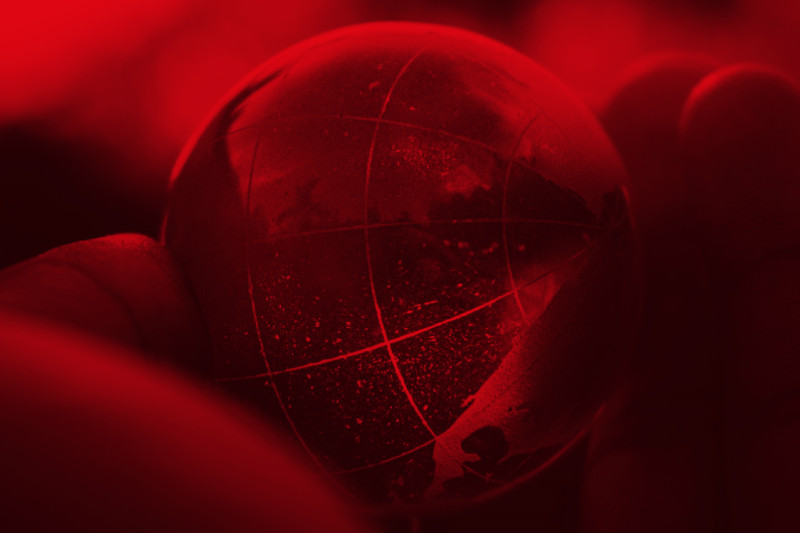 Overview
This commentary argues that 'learning' provides organizations with a new framing and distinctive approach to preventing violent conflict. It makes this case by applying the concept of a 'learning organization' and by focusing on the Global Fragility Act (GFA), which was enacted by the United States (U.S.) Congress in 2019 and launched last month by the Biden administration. Building on the author's recent assessment of conflict prevention, this commentary explores fresh thinking and the emergence of best practice in the context of profound global challenges to peace and security.
The Promise of Learning Organizations
The field of conflict prevention is hindered by a weak evidence base. In particular, practitioner knowledge has not been adequately captured and disseminated. Independent research is needed to fill these gaps, but peacebuilding organizations can add value by tracking what works. This type of knowledge, in turn, needs to be better appreciated by researchers. Consequently, the role of organizational learning in conflict prevention, and peacebuilding more broadly, has received scant attention.
Borrowing from the adjacent field of public policy and administration, a learning organization seeks "to demonstrate that it can learn collectively" through "systematic problem solving; experimentation and the testing of new knowledge; learning from experience; learning from others; and shared knowledge and knowledge-spreading mechanisms." Learning organizations are "quick to identify, digest and apply the lessons learned in its interactions" with "the constantly changing legal, political, economic and social environment". Outcomes range from "piloting innovative services and structures" to the development of innovative solutions.
The Global Fragility Act
The GFA is a relevant and timely case for considering the value of learning in conflict prevention. A bipartisan act, it requires all parts of the U.S. government to coordinate strategies to prevent violence and extremism and to focus foreign assistance on averting conflict in fragile countries. The act also dedicates $1.15bn over the next five years for conflict prevention and peacebuilding in at-risk nations and simultaneously seeks to leverage and coordinate public and private funds in that effort. Uniquely, it takes a 10-year horizon to its implementation.
Learning is of strategic importance to implementation of the GFA as it makes it U.S. government policy to "improve the tools and authorities for assessment, monitoring, and evaluation needed to enable learning and adaptation by such relevant Federal departments and agencies working to stabilize conflict affected areas and prevent violence and fragility globally."
Learning beyond Accountability
Under the GFA, learning has the potential to fulfil the priorities of its main U.S. government stakeholders: Congress, and the interagency. Congress expects the GFA to innovate, specifically to deliver more than the standard monitoring & evaluation (M&E) for accountability, which tends to limit learning to assessment and performance only. The GFA, with its 10-year horizon, offers a singular opportunity to learn at the strategic level, which is profoundly appealing after many decades of US foreign assistance for peacebuilding.
The United States Agency for International Development (USAID), the State Department, and the Department of Defense consider the GFA a unique window to test assumptions and understand what works given the limitations of the typical annual budgetary cycle. Similarly, the Millennium Challenge Corporation is found to have used the scope of its 5-year cycle to improve rigor and learning. This aligns with political science research that finds governments are more receptive to internally generated knowledge, which is seen to be credible by the inevitable hierarchies of public sector agencies/departments. Learning in this context is the transformation of data and evidence into decision-making support.
Learning also has the potential to promote a collaborative interagency response to conflict and fragility. The overall mandate from Congress and measure of success is to "strengthen the capacity of the U.S. to be an effective leader of international efforts to prevent extremism and violent conflict." Interagency coordination, therefore, is a key metric. The edited volume by Leeuw, Rist, and Sonnichsen (1994) finds that inter-institutional scrutiny enhances legitimacy more in government compared to the private sector.
Learning Embraces Prevention, Complexity, and Adaptation
The GFA attempts to shift the focus of U.S. policy in fragile states away from externally imposed solutions and goals to local agency and better results on the ground. While promising, the GFA risks merely extending the conflict-fragility debate that has been polarized between bottom-up and top-down strategies. Instead, and with greater ambition, the GFA with its decade-long timeframe has the potential to disrupt this debate by providing a fresh framing for policymakers and practitioners. It can do this in at least three main ways.
First, learning can ensure follow through on the GFA's emphasis on testing conflict prevention approaches. Beyond the common conflict prevention rhetoric, there is considerable scope to determine effective preventive policy and programming. This long-term testing will be best served by double-loop learning involving "external influences and regular policy reviews, both of which can help government organizations to move towards more effective and ambitious learning."
Second, learning instils a more constructive approach among frontline staff and local partners to better understand the complexity of fragile contexts and to improve results on the ground - a challenge that has become even more complicated in the context of COVID-19 and the fall-out from the Ukraine war.
Third, the GFA commits to a robust though flexible M&E system to help programming and policy be more evidence-based, effective and adaptive. The capacity for adaptation, as learning reminds, calls on the U.S. interagency to develop a shared knowledge management system that systematically recognizes, captures, and makes accessible lessons over the next 10 years. Feedback systems can then attempt to understand the effects of action, and thus support learning and decision making, and foster the motivation among interagency staff and partner organizations for learning.
Conclusions
This commentary has argued the concept of a learning organization and the case study of the GFA provide fresh thinking and emerging best practice for conflict prevention. Overall, the GFA demonstrates that learning can enable government stakeholders to better address their priorities, and it has the potential over time to advance the conflict-fragility debate. There are though inevitable challenges to lifting learning within the GFA and this commentary concludes by reflecting on three.
First, calls to prioritize learning can seem naïve - the U.S. government has been an aspiring learning organization for three decades. Large bureaucracies invariably though reform incrementally. Learning has been gradually gaining traction among several levels of the U.S. government. For example, the President's Management Agenda (2018), requires every agency to create a learning agenda "that builds and utilizes evidence and evaluation findings to inform agency strategies and decision making", as recommended by the 2017 final report of the Congressional bipartisan Commission on Evidence-Based Policymaking. USAID, State, and Defense each has longstanding policy and institutional commitments to upstream and downstream learning, which the GFA can build upon.
Second, learning in public organizations can be too limited in scope, comprising "very incremental patterns of single loop learning […] biased towards extant organisational practices, existing tasks and processes." To mitigate, leaders need to recognize the value of critical reflection and create the space to address any underlying deficiencies. Inviting external analysis can help open that space. Longer-term, organizational leaders need to support an internal learning culture by prioritizing systems to manage and share knowledge and to incentivize growth or adaptive mindsets. Strengthening the internal capacity to experiment and test new knowledge can generate new advances.
Third, learning as a continuous activity can be seen as unrealistic as it is costly and risky. In practice, learning transforms an organization's investments in M&E and research into direct support for better decision making. This may reduce costs and mitigate risks over time. Conversely, organizations should be clear on the costs of not learning. These are all relevant considerations in implementing the GFA, but it will be challenging to make it a priority among the interagency. Demonstrating early how learning can create more effective, efficient, and impactful decisions will be essential in building momentum.
Finally, strategies for learning can get stuck in dilemmas around how best to sequence actions and build trust within and between organizations. This will remain a constant question for the GFA but there is comfort that the GFA has already taken the first, and arguably most difficult, step along this path.
Original image credit: Evenezer Marak, Unsplash.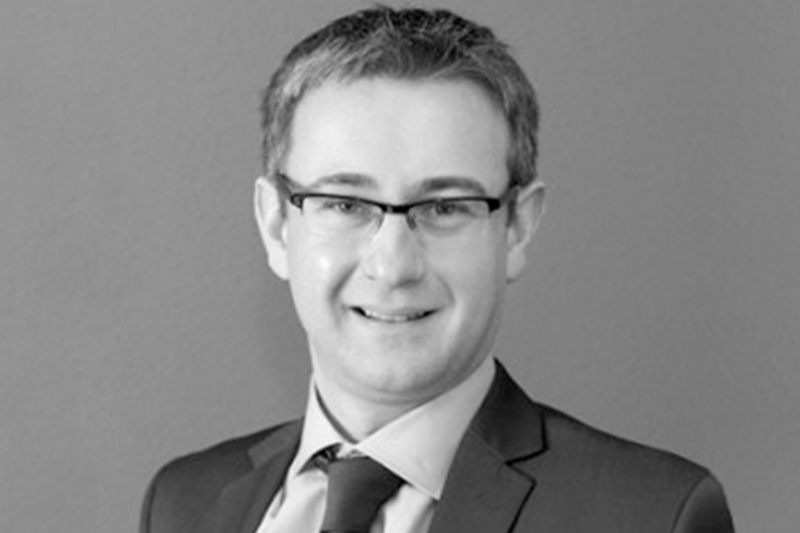 Professor David Connolly
Professor David Connolly works at the intersection between research, policy and practice in fragile and conflict-affected states, specializing in the role of evidence in conflict prevention and post-conflict recovery.