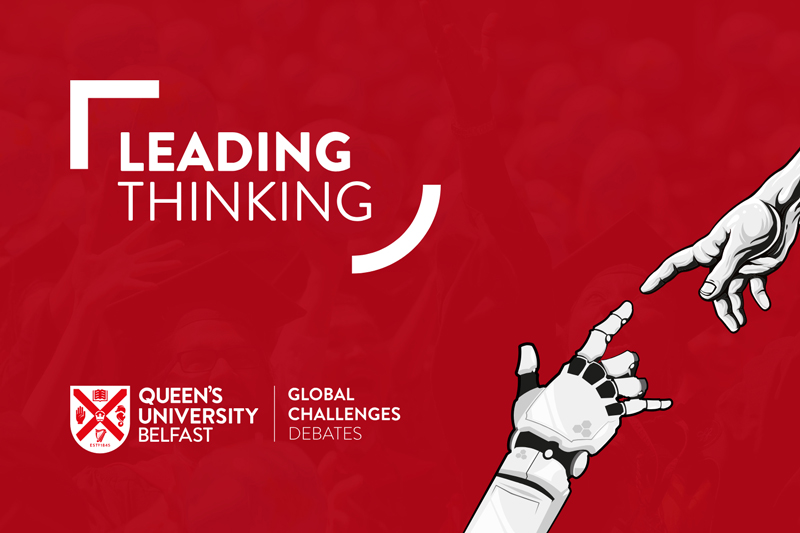 IS WAR BETWEEN SCIENCE AND RELIGION INEVITABLE?

Join us on 25 October for the next event in our Global Challenges Debates Series and hear from world-leading experts to discuss some of the greatest challenges facing us today.

The idea of a perpetual warfare between science and religion has gripped the popular imagination. Two leading scholars take up this issue and ask: Is war between science and religion inevitable? Or are there other ways of thinking about the whole issue?
Study at Queen's
Learn and be inspired
Tackling global challenges
RESEARCH WITH INTERNATIONAL IMPACT
Alumni
Stay connected after you graduate
Business
Strength in collaboration
Job opportunities
From management to medicine