New Research Awards for Institute Research Fellows
Many congratulations to three of our QUB Research Fellows who each have recently received research awards!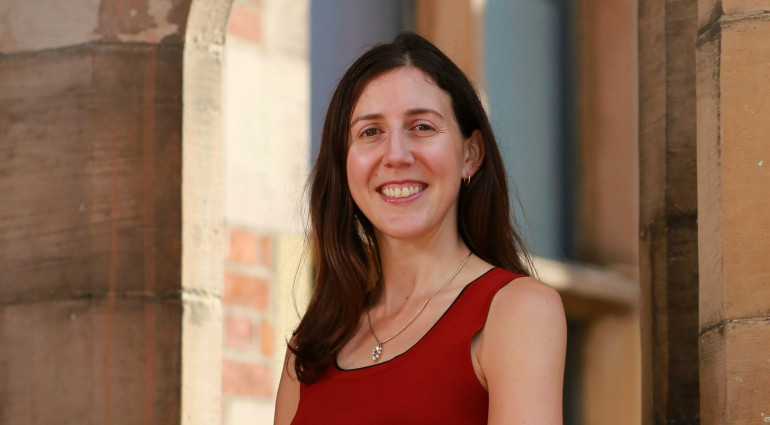 Dr Fiona Murphy and Dr Ulrike M Vieten were recently awarded an extremely competitve tender for £30k from OFMDFM for Research Into Asylum Seekers' and Refugees' Experiences of Living in Northern Ireland. The proposal is a response to OFMDFM's invitation to tender for an innovative project that aims to 'track' qualitatively the process of integration for former asylum seekers as they adjust to new levels of agency, re-imagine notions of belonging and seek to enter into mainstream Northern Irish society as refugees and potential citizens.
The project will have significant policy implications as the evidence gathered will help to fill the knowledge gap in OFMDFM's understanding of the lives of asylum seekers and refugees by highlighting potential barriers to integration and pointing to areas where supports may be introduced to offset long-term exclusion. The objectives of this research are to track the processes of integration for former asylum seekers and current refugees as they move through the asylum determination process and navigate mainstream Northern Irish society. It will also examine how asylum seekers and refugees attempt to enter into the worlds of employment, education and the housing market, and their engagement with civil society and public and private bodies as they relate with communities and articulate new senses of belonging.
Dr Julie Norman was awarded a total of £25k for two British Academy awards:‌
Rising Star Engagement Award 2016 for £15k on Collaboration in Conflict: Cross-Community Engagement in Divided Societies.
How can early-career researchers work collaboratively with community partners to deliver high-impact research, especially in communities affected by conflict or social divisions? The project uses a participatory research approach to engage both emerging scholars and community partners in identifying theoretical frameworks and practical methodologies that support the cultivation of meaningful knowledge exchange. The project will focus specifically on engagement with partners in communities in conflict, identifying the particular challenges, considerations, and opportunities of conducting participatory research in divided societies.The project aims to support early career researchers and community partners over a 9-month period as they design and implement highimpact research in conflict communities.
Small Research Grant for £10k on Negotiating Detention: Prisons as Sites of Confrontation & Compromise in Protracted Conflicts.
The research will explore the implications of detention policies on security and human rights in protracted conflict through two primary themes of inquiry. Focusing on Northern Ireland, South Africa, and Israel-Palestine, the project will explore the role of political prisoners' involvement in peace processes, recognising the saliency of prisoners' issues in protracted conflicts and their potential impact on conflict transformation.
Dr Norman's research will address two fundamental questions. First, the "security question" examines how liberal states negotiate between security interests and rights obligations when determining arrest, detention, and interrogation policies and practices. Second, the "resistance question" assesses how detainees employ hunger strikes and other forms of collective action to challenge detention policies and influence broader conflict dynamics. Together, the two dimensions illuminate how both states and detainees negotiate security, rights and resistance in intractable conflicts, with prisons functioning as often-overlooked sites of political confrontation, mobilization, and at times, compromise.
Senator George J. Mitchell Institute