Major Grant Success on Reparations and Transitional Justice
School of Law and Mitchell Institute Secure Major Grant on Reparations and Transitional Justice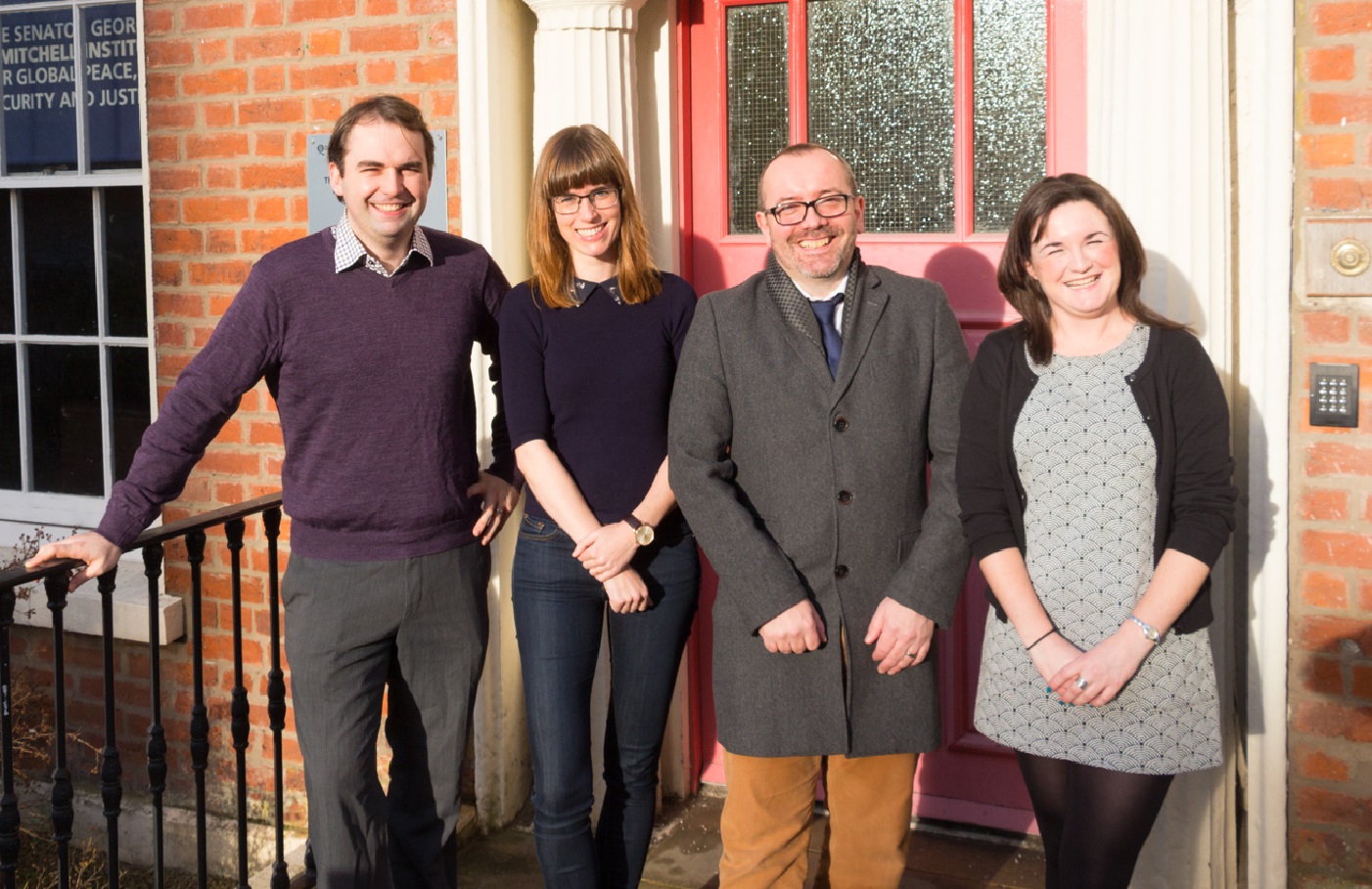 An interdisciplinary team based in the School of Law and the Senator George J. Mitchell Institute have secured a major AHRC grant from a comparative study of Reparations and Victimhood in Transitional Societies. The grant is worth £796,000 (FEC), £644,000 @ 80% Research Council contribution. This three year project will examine how governments and non-state armed groups develop reparations law in Colombia, Guatemala, Nepal, Northern Ireland, Peru and Uganda. The project Principal Investigator is Dr Luke Moffett (School of Law and Institute Fellow) with Professor Kieran McEvoy acting as Senior Co-Investigator and Mentor. Professor McEvoy is the theme leader on rights and justice at the Mitchell Institute. The QUB team also includes Dr Rachel Killean (Law) and Dr Cheryl Lawther (Criminology, also currently a Mitchell Institute Senior Fellow). It also includes scholars from the University of Essex, Dublin City University and the University of Harvard as well as the anti-torture Non-governmental Organisation REDRESS.
Dr Luke Moffett said:
"This is a large and challenging project on a highly sensitive topic. In addition to exploring some of the complex theoretical issues associated with victimhood and reparations, we are hoping that the grant will assist in making a real difference in some of the societies we are studying. For example, reparations are a central part of the ongoing peace process in Colombia and indeed remain a key contest in the broader debates on dealing with the past in Northern Ireland. I have been working with colleagues on a potential REF 2020 impact case study on the latter topic so this grant will contribute directly to that work.
Professor Kieran McEvoy added:
Queens has a significant record for high quality and impactful comparative research on transitional justice and conflict transformation and this project will no doubt enhance that reputation. I am however pleased about this grant for other reasons. In particular, it is great to see the next generation coming through in this field. Luke completed his probation in June 2016 and this is his first major grant as a PI. Rachel only completed her PhD last year and she is also a Co-I on another AHRC grant led by Dr Robin Hickey in Law. Cheryl, in additional to being a Co-I on this project is also leading her own first AHRC early career grant which has just commenced. A key part of the rationale for the creation of the GRI was to foster a collaborative environment in which early career researchers could flourish. It is very pleasing to see that vision become a reality.
Picture: Left to Right - Dr Luke Moffett, Dr Rachel Killean, Professor Kieran McEvoy and Dr Cheryl Lawther.
Dr Luke Moffett and Professor Kieran McEvoy
The Senator George J. Mitchell Institute for Global Peace, Security and Justice
View Profile