1933
George John Mitchell Jr is born in Waterville, Maine, of Irish and Lebanese descent.
1961
Graduates in law from Georgetown University.
1977
Appointed US Attorney for Maine by President Carter. Serves as federal judge for the United States District Court for the District of Maine.
1980
Appointed to the United States Senate by the governor of Maine.‌
1989
Becomes Senate Majority Leader.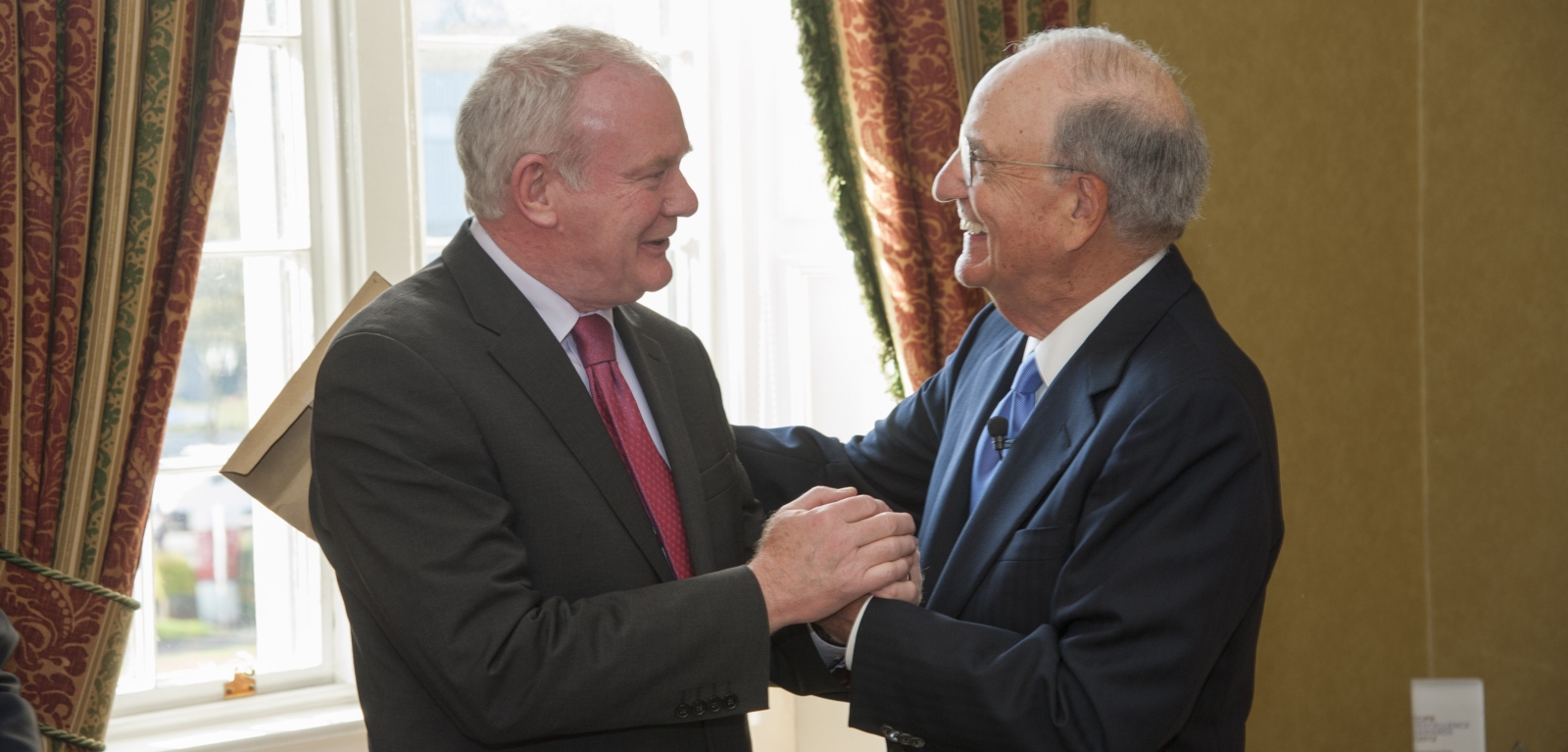 Picture: Senator George J. Mitchell meets Martin McGuinness at the 2015 Harry Holkeri Lecture.

1995
Appointed the inaugural United States Special Envoy for Northern Ireland by President Bill Clinton.
"It was obvious from the word go that (Senator Mitchell) was a mature and seasoned statesman, a major player with abilities far in excess of those normally seen in Northern Ireland."– David McCittrick, the Independent
1996
The International Body on Arms Decommissioning, of which Senator Mitchell is chair, produces its report, containing what will become known as the six Mitchell Principles that will lead to paramilitary groups giving up their weapons.
Senator Mitchell chairs the talks that result in the landmark Good Friday Agreement, the foundation of the cross-party Northern Irish Assembly and the peace process in Northern Ireland.
For his work, he is nominated for the Nobel Peace Prize, and both awarded the Liberty Medal and United Nations (UNESCO) Peace Prize.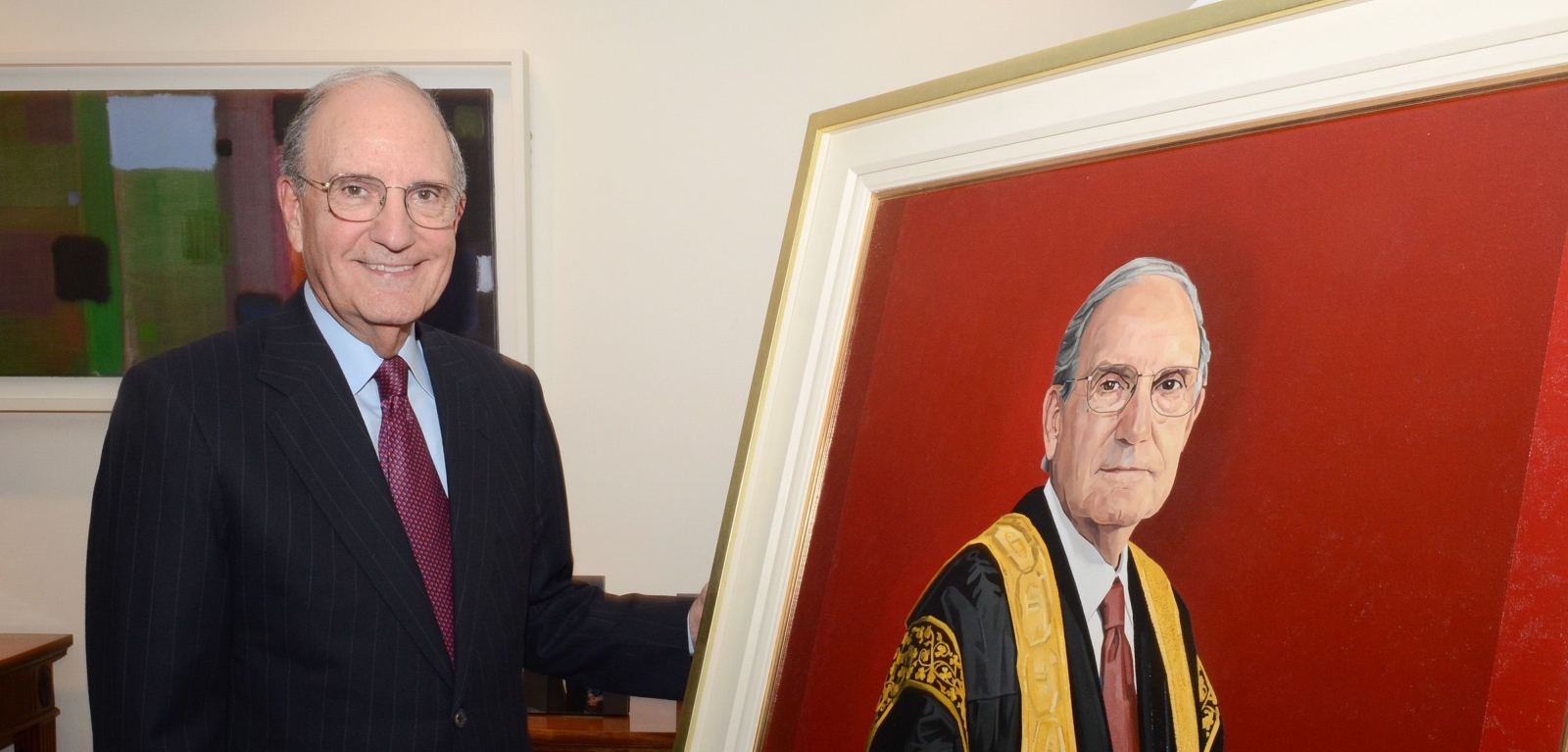 1999
Senator Mitchell is installed as the eighth Chancellor of Queen's University, a position he will hold for the next ten years.
He is awarded both the Presidential Medal of Freedom and the Truman Institute Peace Prize for his work in Northern Ireland.
2000
The George J. Mitchell Scholarship is launched. This is an exclusive scholarship, given to Americans aged 18–30, to fund one year of postgraduate study in Ireland, north or south.
2007
The first annual Mitchell Lecture at the University's Centre for Cancer Research & Cell Biology is held.

Picture: Senator George J. Mitchell with former Irish Taoiseach, Bertie Ahern, and former Queen's University Vice Chancellor, Sir Peter Gregson.
2009
Senator Mitchell is appointed US special envoy to the Middle East by President Obama, and with 'deep and genuine regret' resigns his post as Chancellor. Then-Vice-Chancellor Sir Peter Gregson thanks him for "inspiring students of Queen's with his message that their individual actions can help transform the world".
2015
Senator Mitchell returns to Queen's to deliver the Harri Holkeri Lecture, to mark the contribution to building peace in Ireland of the late Finnish Prime Minister.
2016
Queen's University officially launches The Senator George J. Mitchell Institute for Global Peace, Security and Justice, a flagship for interdisciplinary research in areas of major societal challenge. "The GRI brings together excellent researchers from a wide range of disciplines in world-class facilities to tackle some of the greatest global issues of our age."